While texture will always have a sweet spot in our hearts, we can all agree that change can be a good thing. This season, change is coming in the form of straight and sleek hair. The return of the polished blowout and flat-ironed locks came as quickly as the winter winds. As clients begin to tumble in for a new style this year, show them these tips and tricks to bring their style ahead of the trend.
Blowout Tips
-Begin each blowout with clean sections. Use clips to ensure each section is defined so you can dry each section completely before moving to the next.
-Pay attention to your brush placement – using horizontal placement for volume and vertical placement for smoothing and adding a curl.
-Always use a concentrator nozzle. This helps direct airflow and heat allowing you to dry hair quicker and with better control.
Straightening Tips
- After blow or rough-dry styling your hair, you'll want to section out your hair once more to work with clean, easily controllable sections. Determine your heat setting by the texture (fine, medium or thick) hair.
-Comb each section first to make sure all strands are facing the same direction to cut down on damage.
-The next thing you'll want to pay attention to is the thickness of each section.
-Once you've determined these factors, tension is key. Using more or less tension for fine versus thick hair to ensure the sleekest of results.
*Pro Tip: Even if you think you've created the perfect blowout, finishing the edges with a straightener is a little trick we LOVE, especially on curly/wavy/frizzy hair. Take small sections and use the tip of your flat iron to frame the face by straightening baby hairs, leaving you with a seamless look.
Keep watching to see a few tips you can give your clients for at-home styling!
TOOLS NEEDED:
Sam Villa Professional Ionic Blow Dryer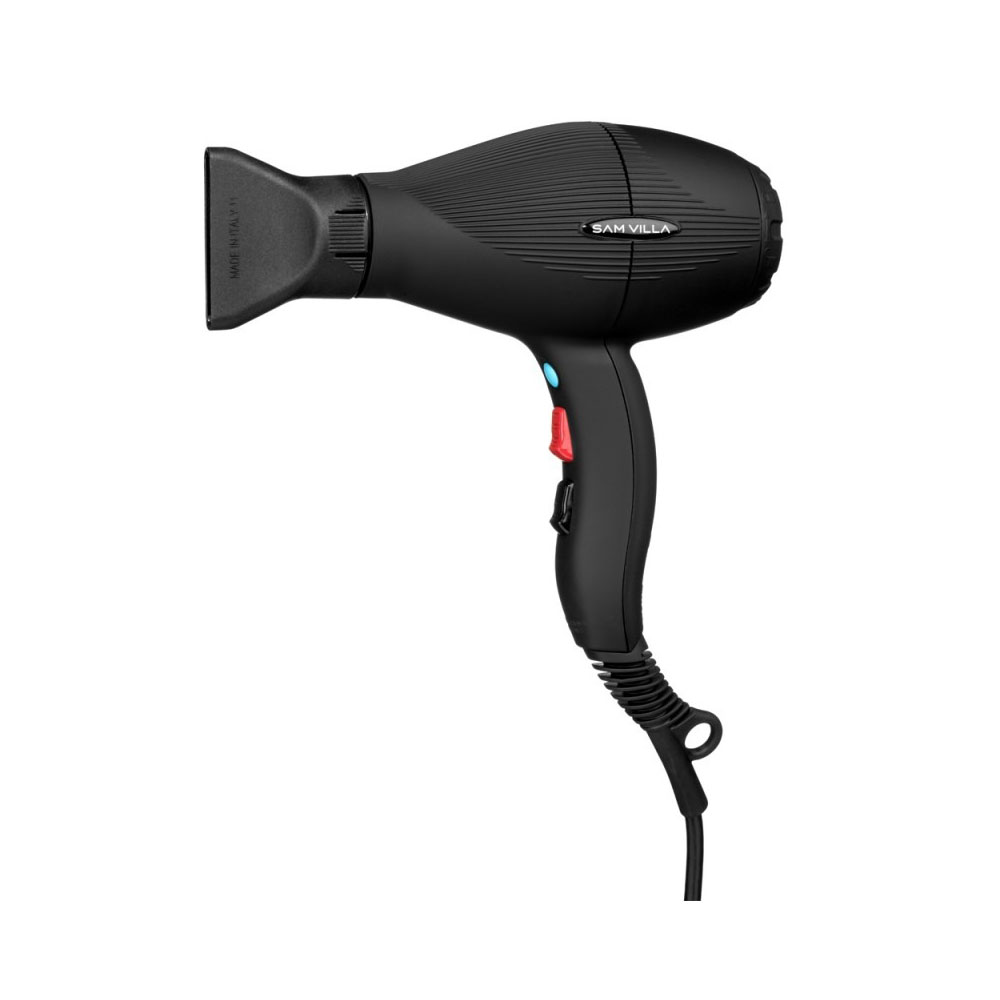 Sam Villa Signature Series Sleekr Straightening Iron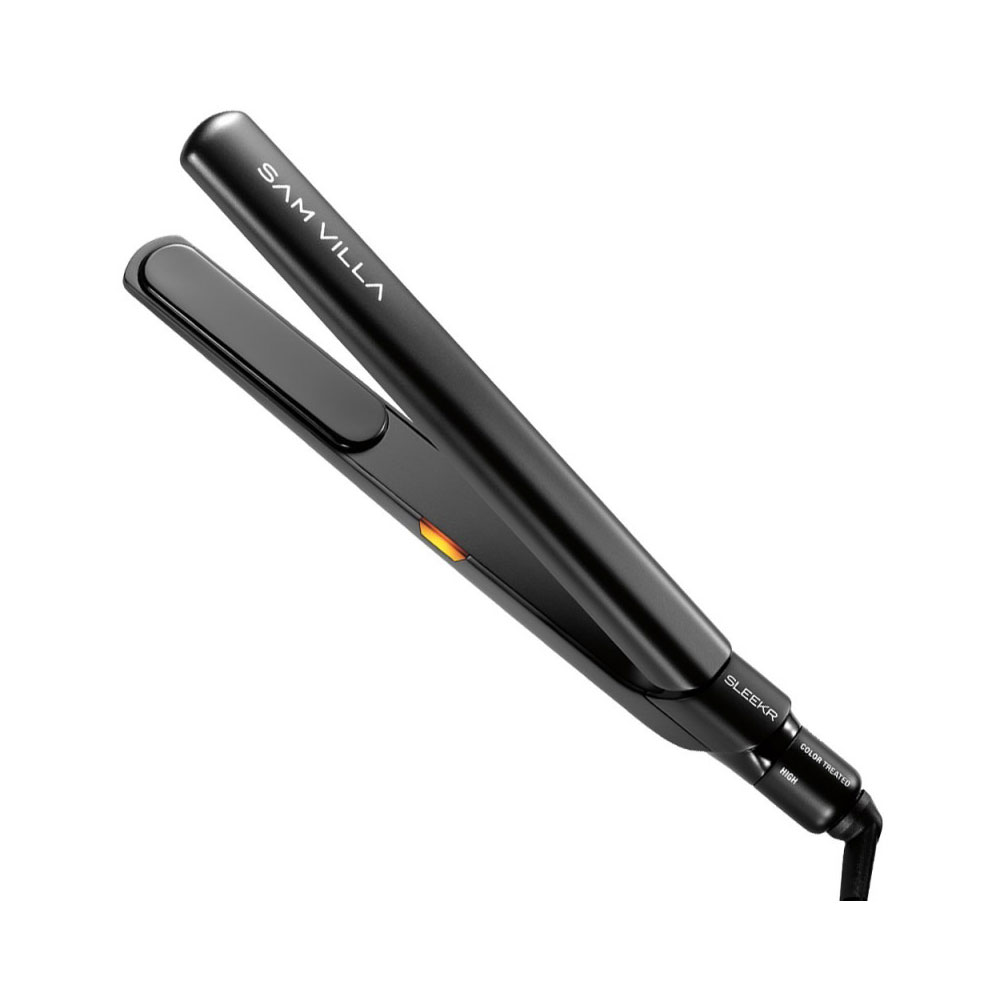 Product Picks
Before and after your styling sesh, it is KEY to use the proper products. A frizz tamer paired with heat protection before you begin styling can ease the transition and protect the integrity of your hair. Products used during or after can prolong your style and create a sleek and shiny finish - it can often be the difference between an everyday look and a supremely polished style. Adding just a single spritz of a gloss spray, like Redken Shine Flash 02, can put the finishing touches on your style that your clients really notice.
---
For FREE education, special promotions and weekly inspiration and online workshops, be sure to sign up HERE!
Looking for even more hair care and styling tricks, be sure to stalk Sam Villa Professional on Bangstyle and check out all of his tools in the Bangstyle Store!