Written by Geneva Cowen, Artistic Director for Sam Villa
Dreadlocks bring back the nostalgia for me of beauty school in the 90's in Seattle. They were a staple style for the music movement at that time and place. It was a time when in the words of Nirvana "come as you are" was the mantra. It is a texture that always feels slightly rebellious and youthful.
There is a misconception that dreadlocks are easy to maintain. Dreadlocks are not for everyone and they require constant maintenance to keep clean and in control. Having your natural hair dreaded is a commitment! Typically when your guests are ready to transition from this look they have two options for removal: 1. Cut them off or 2. Attempt to pick them out. This is an extremely time consuming process and depending on the duration the dreads were worn may not be a viable option.
There are multiple ways to create dread locks. The temporary faux dreads featured here were created to give our model the look of dreads without the commitment.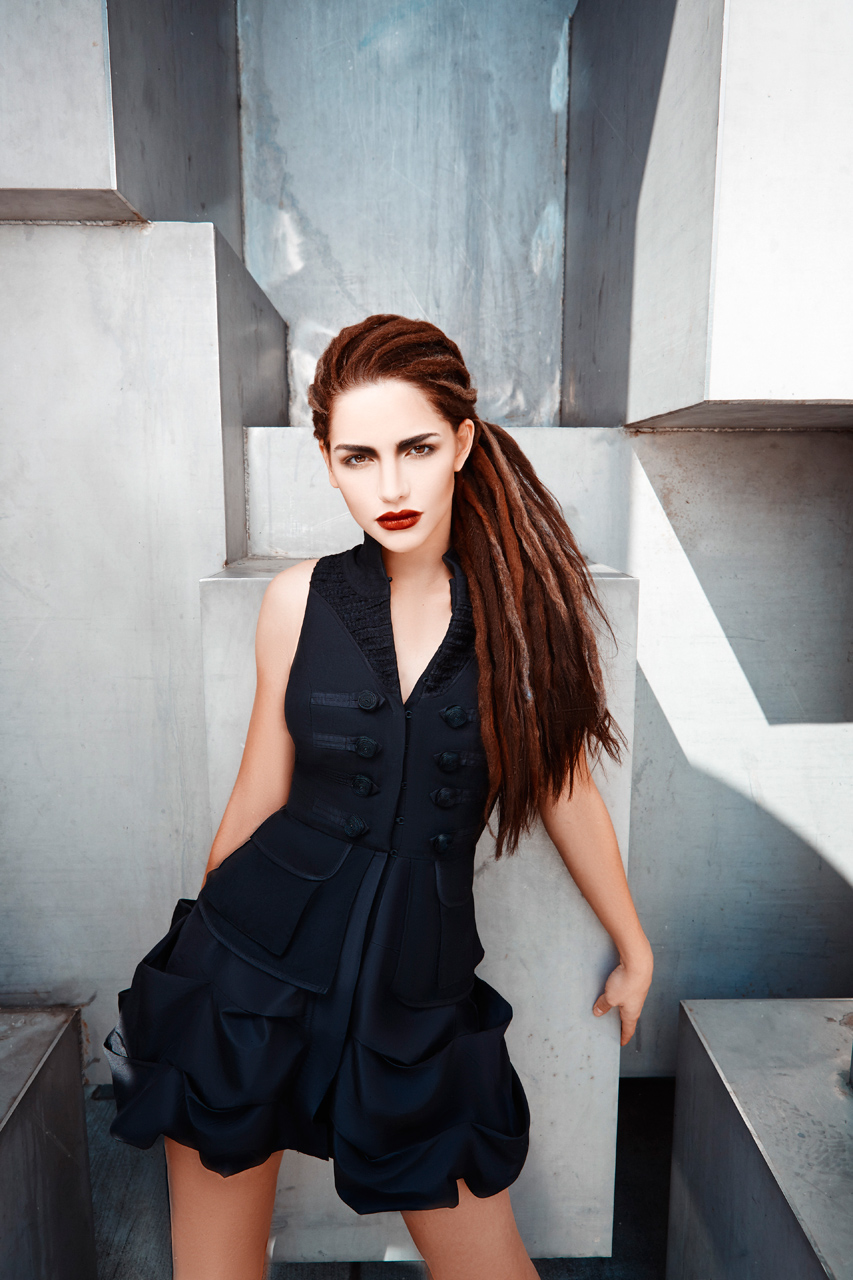 I have had a fiber obsession for a year. I was working with different kinds of wool and realized how beautiful a product it is when incorporated in human hair.
These dreads were created with wool batts produced on a drum carder. When the fiber comes off the drum, it creates a blanket or fabric esthetic. These batts are traditionally used for spinning yarn. You can find all colors and options on Etsy.com by searching art batts or wool batts. For those of you who want to create your own color patterns look for a local fiber retailer that will assistance you in creating your own custom batts. Weavers and spinners in your area are also a great option for information and product.
Utilizing fiber batts for dreads allows for a quick process. Peel the fiber lengthwise for the desired length. Roll the fiber between your hands to create a dread-like rope. The pieces can be pinned into any shape to create texture and dimension. Check out the step by step below to see how it's done.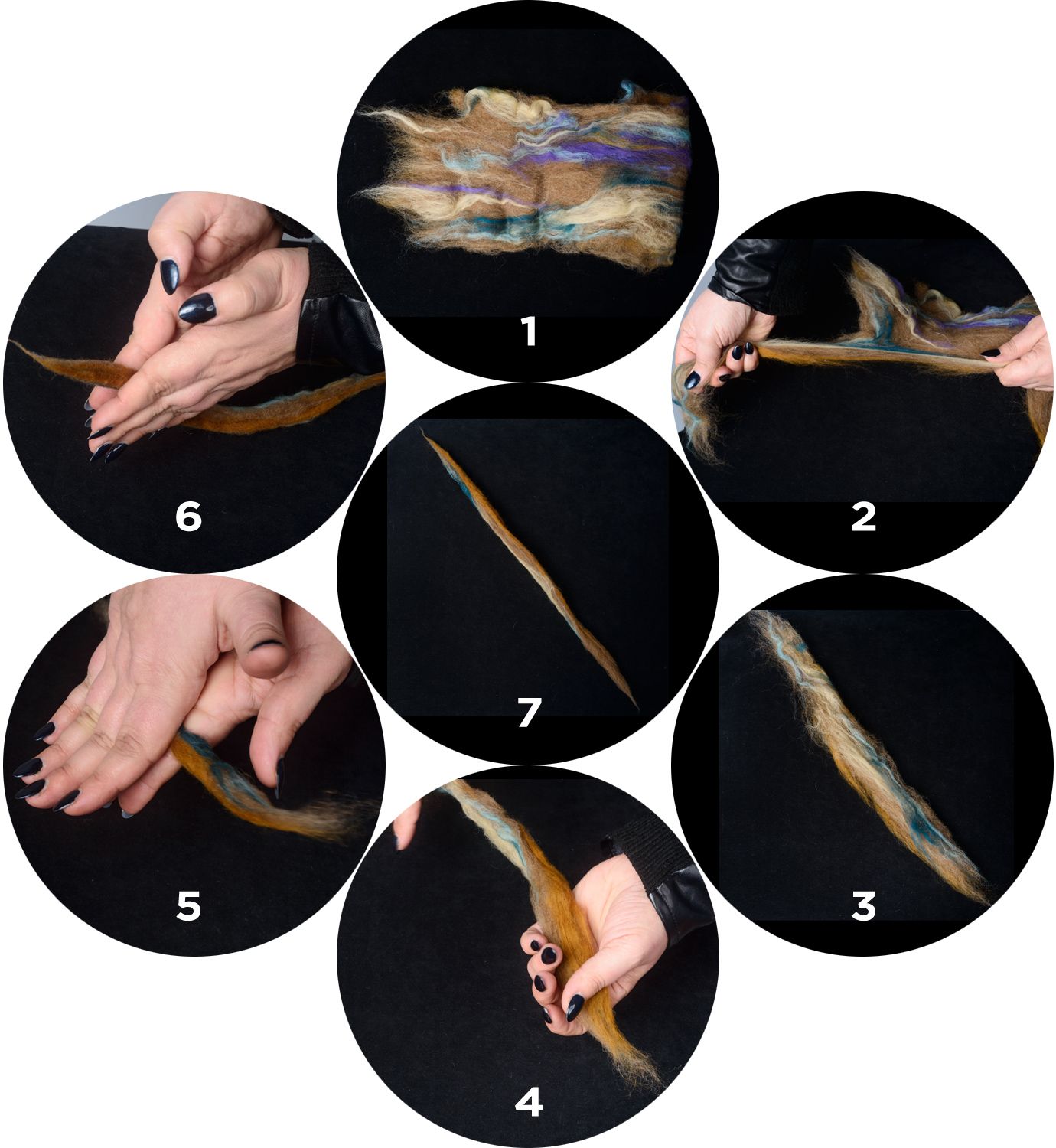 How to integrate wool fiber batt dreads into human hair:
• Take a ¼ to ½ inch section.
• Apply Redken Powder Grip 03 at the base of the section, back comb and twist the section for the first two rotations.
• Take a section of the wool and begin backcombing and twisting the section. Roll the sections between your palms as you go down the length to compress the fibers.
• Apply Redken Powder Grip 03 continually until the end of your length.
• Wool repels all liquid products and shrinks with heat. Think of a wool sweater in the dryer; if you do not set your guest up for proper home care the fiber will shrink around their own hair and will be extremely difficult to remove. I have used this process to jump start dreads for guests that are committed to the journey.
• Wool is a fiber that can be manipulated and affected by heat and reacts in similar ways like human hair. You can actually curl it and mold it like we did in this recent Avant Guard shoot. This look utilized one custom art batt that was folded and pinned into place.
So get some wool and play with it. Let your creativity go. The possibilities are endless!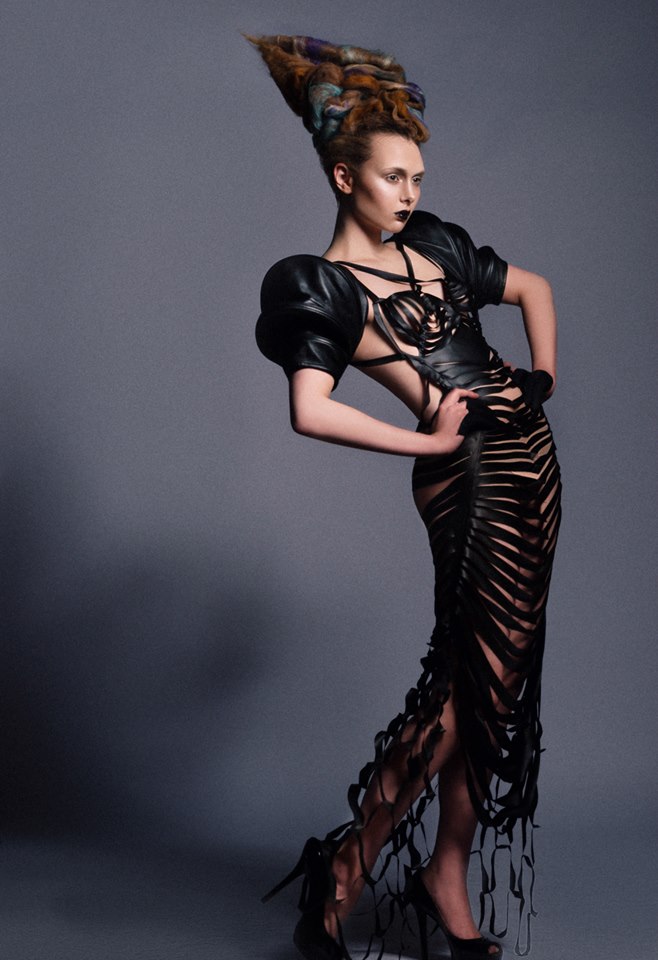 Dreadlocks Credits
Photography: Shalem Mathew
Hair: Geneva Cowen, Artistic Director for Sam Villa
Makeup: Lorina Alailefaleula
Wool Credits
Photography: Shalem Mathew
Hair: Geneva Cowen, Artistic Director for Sam Villa
Custom Gown: Michelle L. Boucher
​Makeup: Lorina Alailefaleula
For more articles, tutorials and products visit Samvilla.com!