Split ends happen to the best of us. While we can do our best to prevent them, the truth is that daily wear and tear, heat damage, coloring and even brushing cause hair to become damaged — which results in split ends. While the only foolproof cure is to cut or trim split ends off all together, there are a few products to treat split ends that will cut down on their appearance. Read on for our top treatments to reduce the appearance of split ends.
You've limited your heat styling to once a week, sleep on a silk pillowcase, and you've even installed a soft water filter in your shower — yet, you're still dealing with split ends. The thing about damaged hair is that while you can take every precaution to limit it, your hair will still show signs of it over time. The best thing you can do is create a hair care routine that is aimed at repair and moisture, and it doesn't hurt if it's proven to create 88% less visible split ends** either—hint: Redken Acidic Bonding Concentrate.
How to reduce split ends
Apart from normal healthy hair habits like cutting down on heat styling and avoiding over-washing, there are a few tips that a sure to reveal healthier, happier hair.
The system includes:
Featuring a pre-shampoo treatment, a targeted shampoo and conditioner, and a powerful leave-in treatment, the Redken Acidic Bonding Concentrate range repairs damage from within. When used together, the regimen boasts a ton of benefits like 56% less breakage*, 88% less visible split ends**, and 11x smoother hair**.
2. Use heat protectants
Heat protection should be added to your hair every time you style. Add Redken Acidic Bonding Concentrate Leave-In Conditioner to your styling routine for a quick and easy way to reduce the appearance of split ends. With heat protection up to 450 degrees and targeted repair for the cortex, cuticle, and end, you'll notice instant detangling and up to 88% less visible split ends in a single use.
2. Schedule regular trims
Depending on your style, you might not schedule trims or haircuts at regular intervals. You'll benefit from adopting a more consistent schedule if you wait until your hair becomes unmanageable to see your stylist. Even if you're trying to grow your hair, cutting your split ends more often will help you get the length you're after. When our ends are damaged, and hair is weak, this will lead to breakage, causing uneven ends and more length lost in the long run.
3. Invest in glossing treatments
With the latest innovation in glossing, Redken Shades EQ Bonder Inside will help build the strength of your hair from the inside while maintaining a healthy, shiny gloss on the outside. Whether you're enhancing your hue or opting for a gloss in Clear, the bond-building and conditioning benefits of Shades EQ Bonder Inside are vital for maintaining hair that looks as great as it feels.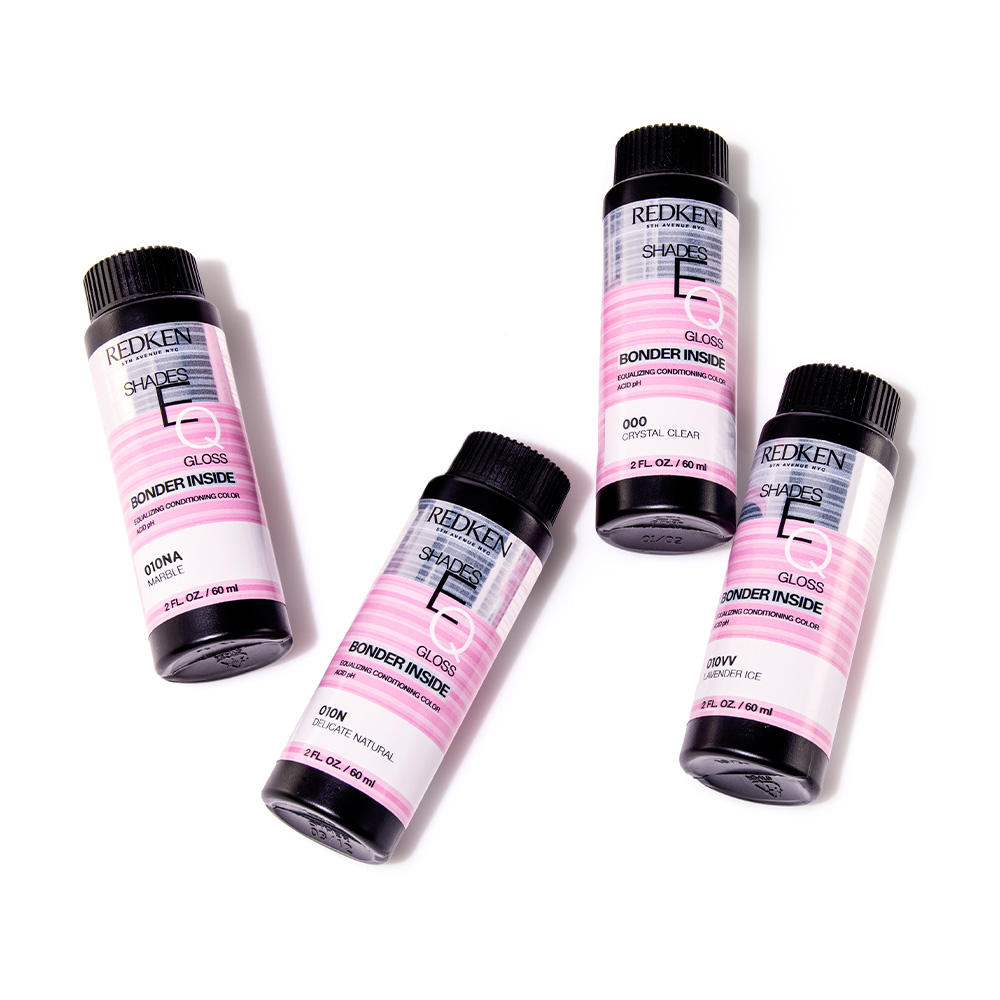 * When used as a system of Acidic Bonding Concentrate Shampoo and Conditioner vs. non-conditioning shampoo (L'Oreal Product Test: Date: August 7, 2020)
** When used as a system of Acidic Bonding Concentrate Shampoo, Conditioner and Leave-In Treatment vs. non-conditioning shampoo (L'Oreal Product Test :Date: August 6, 2020)
***When used as a system of Acidic Bonding Concentrate Shampoo, Conditioner and Leave-In Treatment vs. non-conditioning shampoo (L'Oreal Product Test :Date: July 30th, 2020)