When it comes to the health of your hair, many feel as though once the damage has been done there is no going back. However, you'd be surprised at how much a change in routine and utilizing specialized hair care products can revitalize even the most damaged strands. From bleach blunders to heat damage, environmental or lifestyle stress — no matter what the culprit is, Redken has a treatment to repair damaged hair. Keep reading to find out which of our innovative products is best for you.
All Around Damage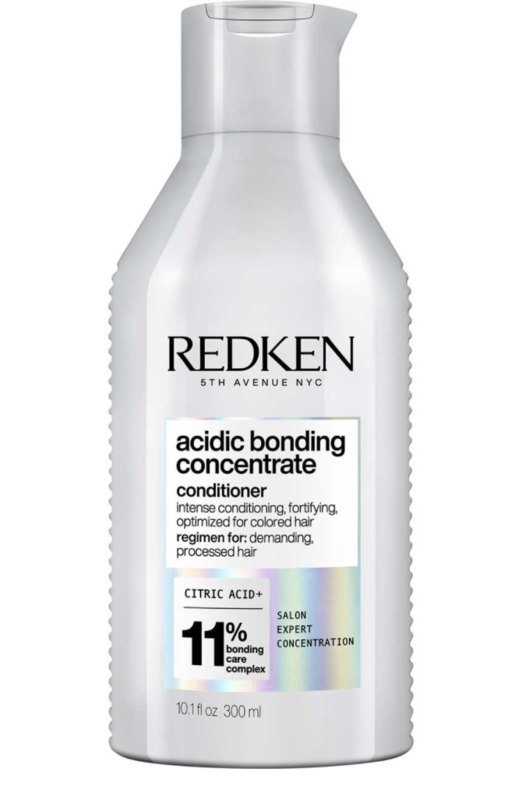 For those of you with multiple hair concerns, Acidic Bonding Concentrate is the ultimate answer. With in-salon treatments and at-home haircare options, this range utilizes Citric Acid to strengthen, repair, provide intense conditioning and color fade protection. Similar to the way Shades EQ acidic color restores pH levels, the Acidic Bonding Concentrate range brings the levels of your hair into more favorable acidic pH levels following coloring or damage to increase strength and manageability of strands.
You'll notice improved strength and hair resiliency following salon bleach and color services. In addition to this, you'll notice a 56% reduction of breakage**, 11X smoother hair***, 82% reduction of visual split ends***, color fade protection, and intense conditioning.
Repair Damage from the Inside Out
If you've had repeated bleach damage or have a bad habit of keeping your flat iron on the highest setting, Redken Extreme is the choice for you. Formulated with protein, this range helps repair dry and damaged hair while improving shine and manageability. Not only will it help treat and repair current damage, but repeated use of this range can also safeguard against future damage as well.
Jumpstart Growth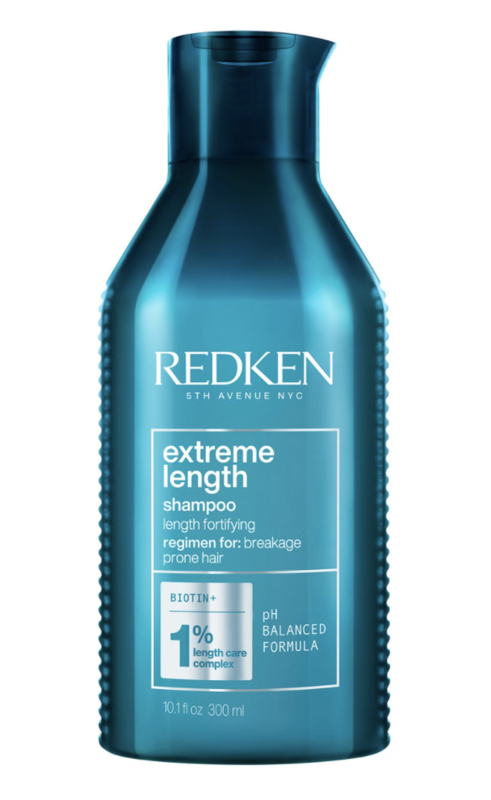 A side effect of damaged hair often transpires in the loss of length. When hair is brittle, everything from brushing to up styles and heat styling can leave strands vulnerable to breakage and therefore a loss of length. Starting with a healthy trim to rid split ends and excess damage is a great first step. Follow this up by adding Extreme Length to your hair care routine. With the added benefit of being formulated with Biotin, it helps grow hair longer and stronger while the Length Care Complex fortifies hair to 81% less breakage.
Revitalize the Look & Feel of Hair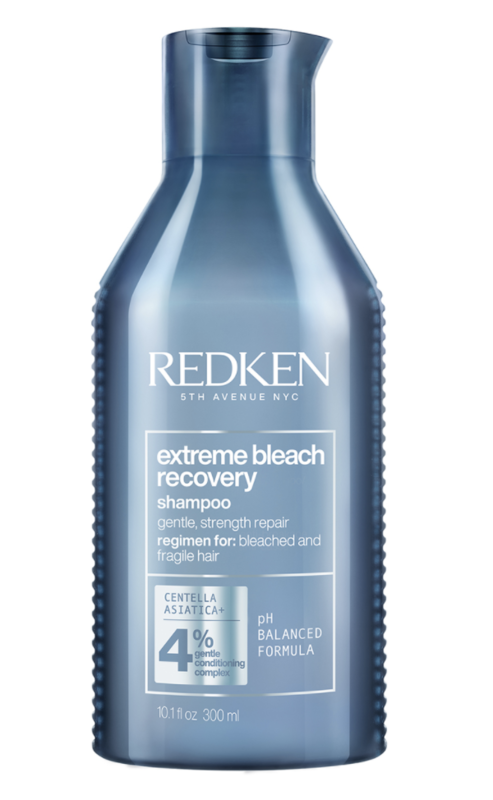 Hair feeling "fried"? We've all been there! The good news is that Redken has developed a formula that instantly improves the feel and finish of damaged hair. Redken Extreme Bleach Recovery is a pH balanced system that is formulated with Redken's Gentle Conditioning Complex + Cica to weightlessly restore strength and softness for a supple feel. The perfect follow up to any lightening treatment, this range is ideal for cutting down on frizz and creating a smooth and sultry finish.
Love the new look? Redken has relaunched its haircare range across shampoos, conditioners, and treatments into new, Cradle To Cradle-certified* packaging that's recyclable AND comprised of at least 93% recycled plastic! Additionally, they've partnered with The Braille Institute to add Braille to the shampoo and conditioner packaging to make it more accessible to all clients. Be sure to share your favorite snaps of the newly redesigned packaging with us by tagging @redken!
*After 6 uses of Acidic Bonding Concentrate Shampoo & Conditioner
**When used as a system of Acidic Bonding Concentrate Shampoo & Conditioner vs. non-conditioning shampoo
***When used as a system of Acidic Bonding Concentrate Shampoo, Conditioner & Leave-in Treatment vs. non-conditioning shampoo
****When used as a system of Acidic Bonding Concentrate Shampoo, Conditioner & Leave-in Treatment