This year's KEVIN.MURPHY FUTURE.LOVE show was all about "progression rather than innovation." As a large source of inspiration for the seasons ahead, trends seen here gave stylists tips and tricks for going outside of the box and creating new innovations on the heels of their past endeavors. One of the looks that stood out was DESIGN.DIRECTOR for COLOR.ME, Kate Reid's Icy Pastel transformation. Taking her model from a deep brunette to a stunning icy masterpiece all while keeping the integrity of the hair intact.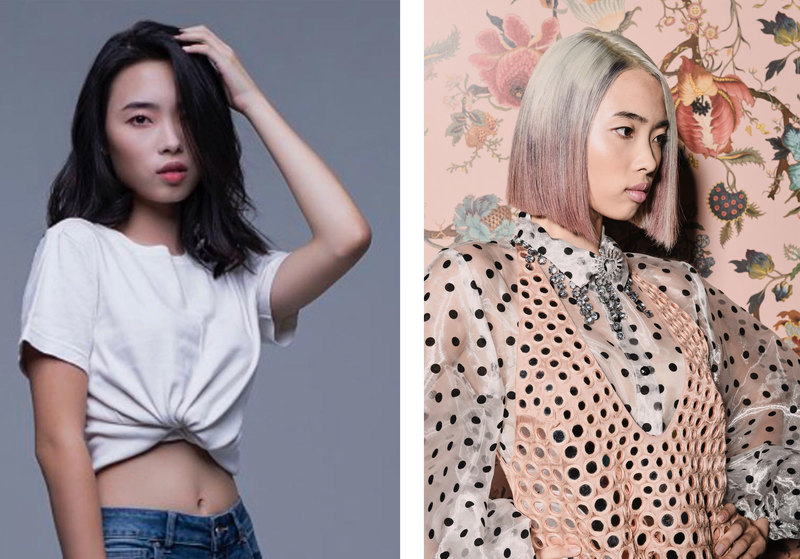 When chatting with Kate about her choice to take her model blonde she explained that "flawless blondes make statements, and when you're on stage at a show with 1,300 attendee's your work must be bold, clean and a flawless transformation created from hard work." When it came to picking tones, Kate went for bold dusty pink and violet babylights for, as she calls it, "a new play on pastel with a sophisticated yet experimental edge."
Kate went on to explain the importance of establishing a solid care routine for any client going through a drastic transformation such as this. "Care is everything," explains Reid. For a creation such as this, the blonde needs to be touched up every 4-6 weeks to keep the flawless character or you'll run into a 'heat band' issue. Be sure to send clients home with the proper products. Reid suggests REPAIR-ME.WASH plus REPAIR-ME.RINSE and then BLONDE.ANGEL.WASH every second wash. The incorporation of HEATED.DEFENSE and LEAVE-IN.REPAIR when styling is also key and will ensure a beautifully styled result on the daily.
If you are just starting to get into more drastic hair transformations in the salon, be sure to have a proper consultation with clients. It is important to discuss lifestyle with clients because you want to make sure they understand the maintenance aspect of a colour like this.
As a client, if you are nervous to make a change be sure to ask your stylist the following:
How long does the process take?
How long am I required to maintain this in the salon?
How much will my service cost (today) and going forward?
What products should I use at home?
Will this style/colour suit my lifestyle and me? Do you recommend anything different?
Take pictures and get excited because we live in a day where change is possible and so many amazing colourists are more skilled than ever.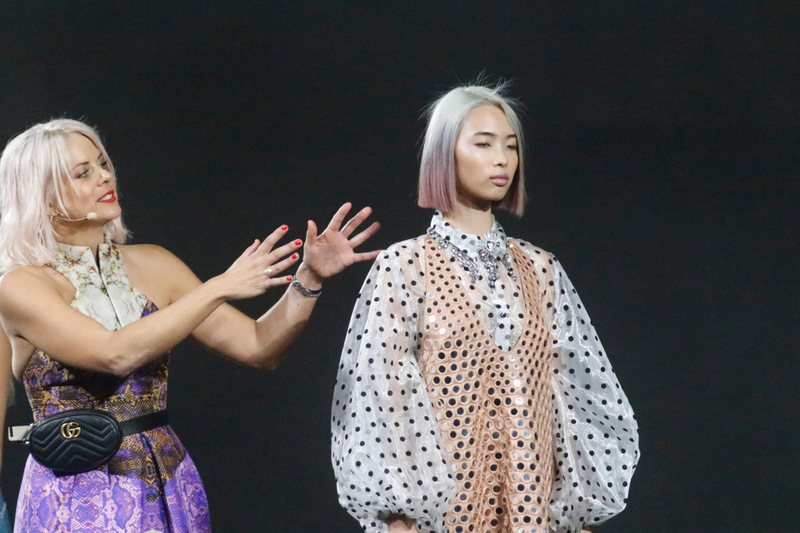 Get The Look:
Icy Pastel CUT.COLOUR.STYLE
To create the colour, DESIGN.DIRECTOR for COLOR.ME Kate Reid recommends:
Pre-lighten the hair using EXTRA.LIFT POWDER.LIGHTENER + 6% VOL. in a first-time application
Rinse the hair, then wash with BLONDE.ANGEL and BLONDE.ANGEL TREATMENT
Apply 11.0 + 8.66 + 5.86 + 10 VOL (3%) with our COLOUR PALETTE to the ends of the hair.
Use ICE TONER + 3.5 VOL (1%) in foils just above the pink area and apply them using our LIGHTENING.WAND to create a seamless blend
Rinse and apply the COLOR.ME Finishing Regimen.
Apply BLONDE.ANGEL TREATMENT and leave in for 3 minutes.
 
To create the cut and style, DESIGN.DIRECTOR for CUTTING Pascal van Loenhout recommends:
Blow-dry with STAYING.ALIVE and HEATED.DEFENSE for the ultimate heat protection to lock in the pastel shades.
Create a blunt bob using our CURVED.SCISSORS to create the bluntest box shape.
Apply SHIMMER.ME BLONDE for a luminous shine to bring out the various hues in the hair.
Photos provided courtesy of Luis Murphy.
---
For fashion-forward colour & style inspiration be sure to visit us on Instagram, Facebook, Twitter, and Bangstyle