Effortless inspiration can be found around every corner and at the bottom of every scroll. From sidewalks to social media, jewel-toned hair color is everywhere. What isn't always apparent is the process that goes into making these flawless hues. Obviously easier for blondes, brunettes are often dealt a tougher hand when trying to achieve their dream shade. Excess bleaching, pre-toning, and never-ending care routines usually peg their fateful choice. That is, until now. With the latest color release from Redken, brunettes are suddenly getting a helping hand when it comes to achieving their desired jewel tone.
With Redken NEW! Color Fusion Super Glow, brunettes are now able to get more color with less lift! Pre-lightening is no longer required for these shades. This new color range offers four sophisticated fashion shades that offer unlimited creative color options for brunette clients (levels 3-5), without the need to pre-lighten! Feel free to create colorful balayage and endless color melts with these new limitless options.
From The Pro's
Redken Brand Ambassador Rebecca Taylor loves Color Fusion Super Glow for her brunette clients for a few easy to love reasons. She says, "These new shades are single-step, illuminated permanent color made specifically for dark bases. No neutral background...just pure jewel-toned pigment with a high shine reflect and sophisticated glow. Think oil slick vibes or a dark shade that radiates with color when the light hits it!" Offering a glowing from within feel, stylists are easily able to achieve truer shades in less time.
The Shades
Developed specifically to be used on brunette's level 3-5.
Icy Violet (.12) – ideal for levels 4 and 5
Tequila Sunrise (.24) – ideal for levels 3, 4 and 5
Garnet (.20) – ideal for levels 3,4 and5
Deep Sea (.11) – ideal for levels 3, 4 and 5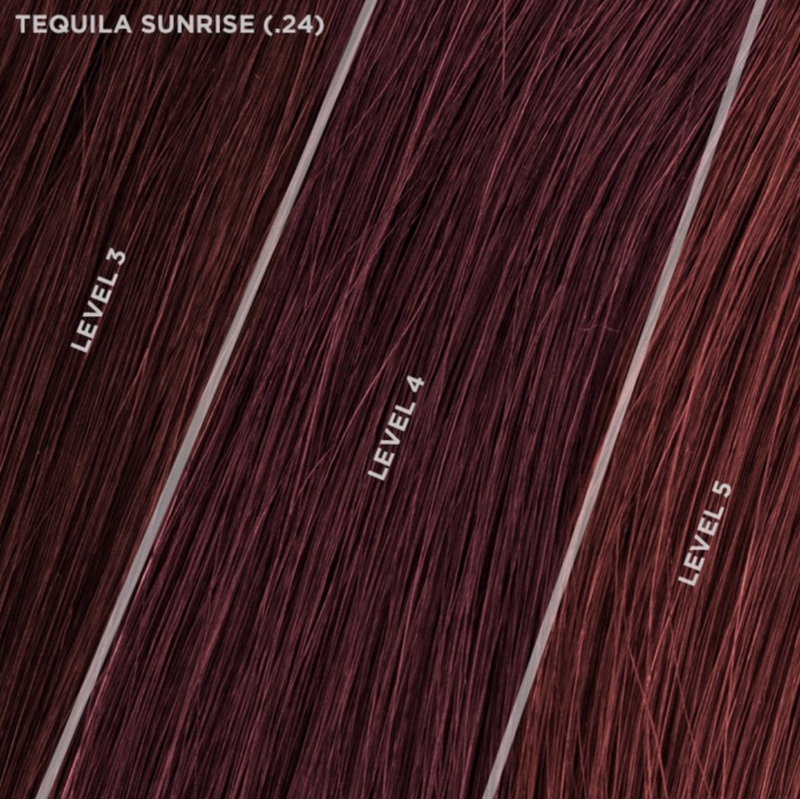 Why You'll Love It
With the ability to lift up to 3 levels without pre-lightening, this saves time in the chair and integrity within the hair
Shades are inter-mixable with other Super Glow shades 
and the Color Fusion palette 
leaving you with the ability to create endless options
You can decide to use Color Fusion Super Glow as stand-alone shades or as 
amplifiers to increase the tonal intensity of Color 
Fusion shades 

The precision cream format allows the stylist to keep control within their color to perfect technique and outcome with balayage, highlights or melts 

Easily refresh Color Fusion Super Glow with Shades EQ Gloss 
(Zones 2 & 3) for a healthy glow
*For best results, Color Fusion Super Glow should be used on virgin hair 

Whether you're looking to lighten, darken, match natural haircolor, cover gray or create high-fashion techniques these 100% oxidative dyes utilize ColorBond Technology to like in color and condition – totally changing the game to create healthy-looking multi-dimensional results.
---
For more color formulas, tips, and tricks visit www.redkensalon.com/, follow along and tag us in your creations on social media @Redken!