Adding 14 brand new shades to the fan-favorite line-up and presented in a newly re-designed product package, you and your clients will be shining this summer with Keune Semi Color.
The New Shades
These 14 new shades are all about adding shine and flaunting your color! Formulated with a unique Shine Complex which adds up to 67% more shine the Keune Semi Color range holds the key to capturing the perfect hair color by optimizing the health and vibrancy of the hair. The secret? The Shine Complex, which is a formula made of Mirasil, and infused with Sea Buckthorn, works on the hair strand's surface to align fibers and create a glossy finish.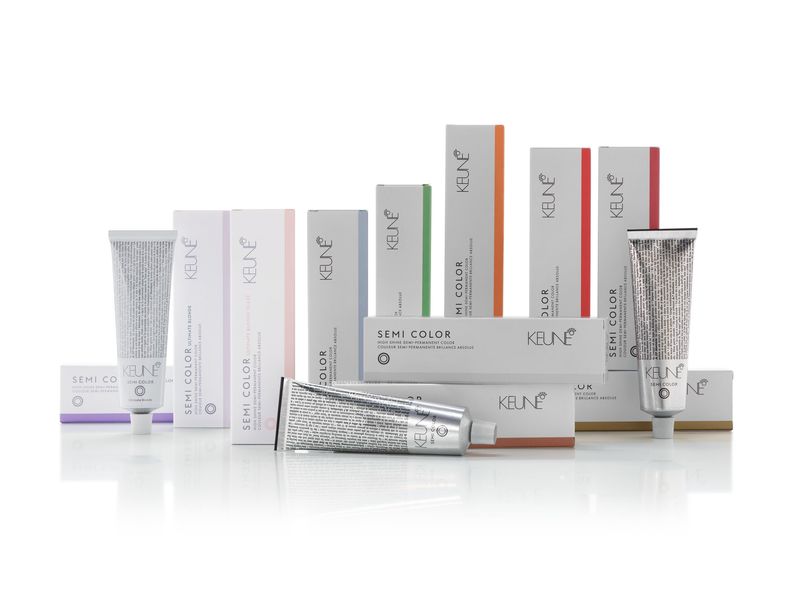 In addition to the Shine Complex, the Keune Semi Color formula also includes a Nourishing Complex and a Soothing Complex. The Nourishing Complex, containing Cocamide, infused with Sea Silk works to nourish the hair as it transforms into the color of your client's dreams. Then, the Soothing Complex with Boswellia Serrata Gum and Bisabolol activates to protect and calm the scalp during the coloring process. Infused together into one amazing coloring formula, the Shine, Nourishing, and Soothing Complexes boost the overall finish for stunning results!
With shades ranging from Ash and Pearl to Mahogany and Violet, the Keune Semi Color range has grown to 75 intermixable demi-permanent colors that last up to 24 washes and offer up to 70% grey blending.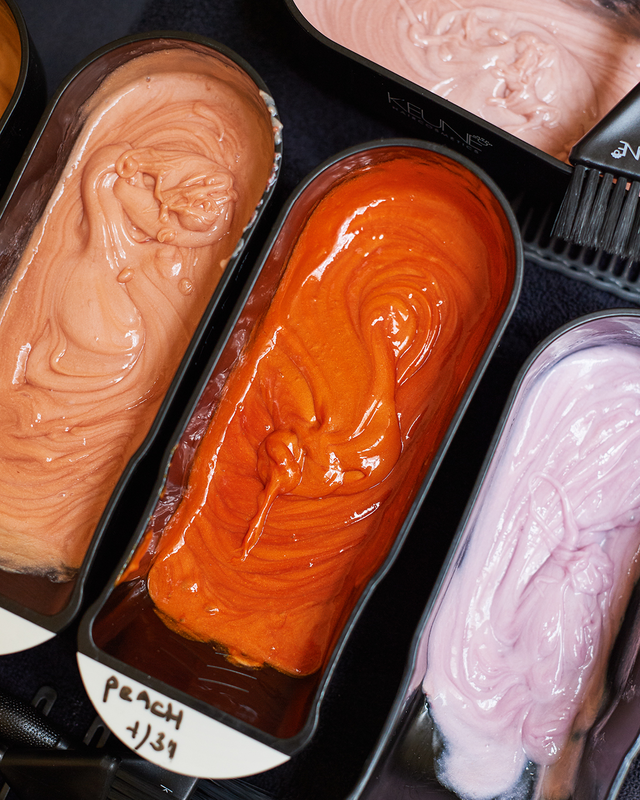 The Design
The new package design doesn't just look great on the shelves it also improves efficiency at the backbar. With a color ribbon located on the side and top of the packaging that refers to the color character, you'll be able to organize your color station with ease. In addition to these improvements, with the Semi Color line, you're also given two activator options — Semi Color Activator (7.5 vol.) and Semi Color Activator Intense (10 vol.), which allows you to tailor results to achieve the desired outcome.
With incredible color ranging from pretty pastels to natural hues, Semi Color can create effortless results on every client from virgin hair to gray coverage with formulas created for healthy, beautiful results making the new Keune Semi Color the perfect choice for all of your coloring needs this season!
Keune Semi Color is available May 1st. Contact your local distributor or Keune representative for more information.