Looking for a fearless way to highlight your best brunette? Over the years Lucy Hale has left us swooning over her transformative styles. With the ability to pull off various lengths and shades, the Pretty Little Liars star is one to watch. Inspired by her latest shade, Hale debuted a gorgeous Golden Chocolate shade thanks to Wella Professionals Brand Ambassador Patricia Nikole (@paintedhair). Keep reading to learn more about this look and the color range that got her there.
The Shade: Golden Chocolate
The subtle brunette shade adds dimension to Hale's overall tone while highlighting her best features. The slightly warm hue is still on the neutral side and adds a lit-from-within glow artists attribute to the new Wella Professionals Shinefinity.
The Formula:
Wella Professionals Shinefinity 09/02 + 06/02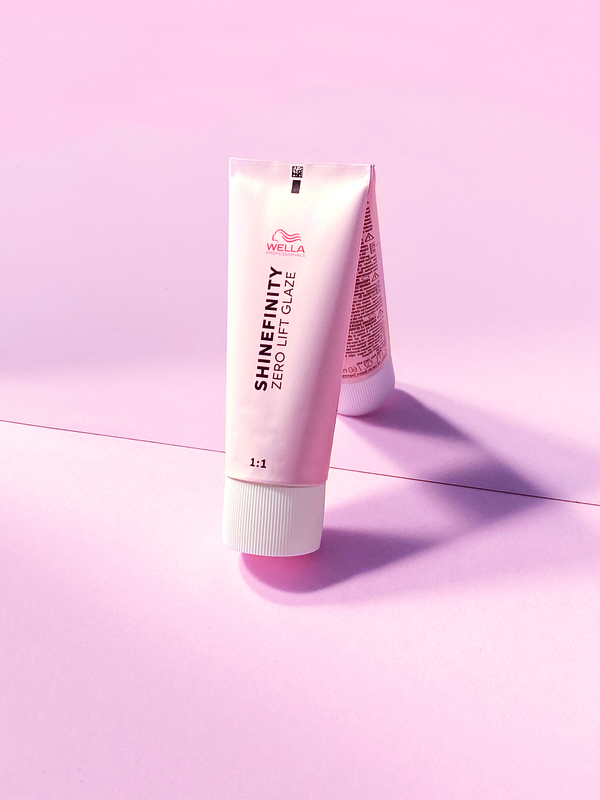 Created on pre-lightened hair using Wella Professionals Shinefinity in Dark Sage (09/02) and Soft Sage (06/02), Patricia Nikole painted golden tones throughout Hale's brunette base to accentuate her style and add endless shine.
Why It's Trending:
Following season after season of natural tones and subtle placement, this look checks all the boxes while adding a hint of glamour. Clients are on the hunt for new ways to express their style this season but with a little more drama. From glazing previously lightened hair to adding tone and shade to natural hues, Shinefinity is the ideal product to create the look.
Why You'll Love Shinefinity:
Shinefinity has become a go-to for colorists following blonding services, applied on natural hair or simply as a standalone service. With the ability to fashion true-to-tone color and impeccably healthy-looking results this glaze can be used in a variety of ways to create shine you can feel. A zero lift, zero damage clean formula, in addition to flawless color Shinefinity balances the pH of the hair making sure the pH of the hair never drops below 6.5 for optimal color results — a must-have during and following any lightening service.
The Upkeep:
Clients should book touch-up Shinefinity glaze appointments every 6 weeks to keep color looking its best. In addition to this ColorMotion+ Shampoo, Conditioner and Structure+ Mask are ideal to increase the longevity of your shade. If you're looking for a more ingredient-conscious product, Wella Professionals Elements Renewing Shampoo and Conditioner is an excellent choice following any Wella Professionals Shinefinity treatment to enhance shine and increase longevity.