As hair trends come and go and new techniques, formulas and styling hacks are discovered it has become increasingly important for hairstylists to invest in their education. Whether you're looking to master the fundamentals or add a few new tips and tricks to your skill set – in person education is the best way to do it! Combining education and inspiration, Matrix Destination 2020 is one of the top events to attend!
"At Matrix we believe that individuality should be celebrated, that differences lead to stronger collaborations and hairdressers make the world a more colorful place." From starting new mentorship programs to developing groundbreaking new color products and constantly pushing the envelope in the industry, Matrix consistently puts the stylist first. With 3 full days of inspiring education and unforgettable experiences Matrix Destination, 2020 is being led by a stellar line-up of award-winning artists & the biggest names in social. From a theatrical opening night show and party to inspirational hair presentations and hands-on classes, surprise celebrity guests, and luxurious accommodations – thousands of guests will have an opportunity to elevate their skills, energize their creativity and forge unbreakable bonds with other fellow beauty professionals.
This year stylists can look forward to non-stop education on the newest trends in cutting, color, texture, styling, barbering, business, and social media. With a full range of hands-on classes, stylists have the ability to create their own path by choosing the six hands-on classes that they want to attend most!
Check out the classes are currently scheduled and stay tuned for more to come!
BUSINESS CLASSES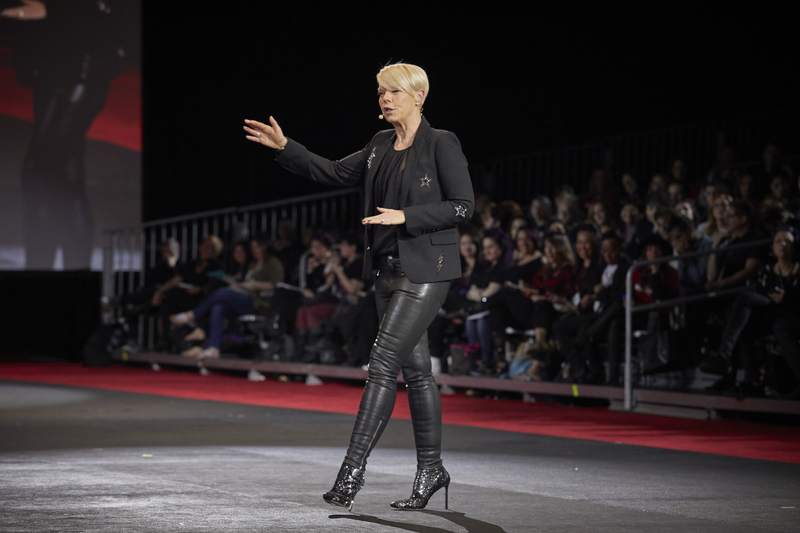 Color Connection with ME
Matrix Business Ambassador, Tabatha Coffey will guide attendees through effectively engaging with different personality types to ensure effective communication, in depth-consultations, and continued human connection.
Financial Success with ME
Whether you are a business owner, commissioned or independent stylist; this hands-on class led by Virginia Nersesyan will educate you on resources to protect your income, keep more money and set yourself up for long term success.
Show ME the Money
Don't settle for average results today! Heather Bagby will be teaching attendees how to consistently communicate a vision, turn followers into clients in the chair, and implement a plan that will drive "above average results" to your bottom line, today, tomorrow and beyond!
SOCIAL CLASSES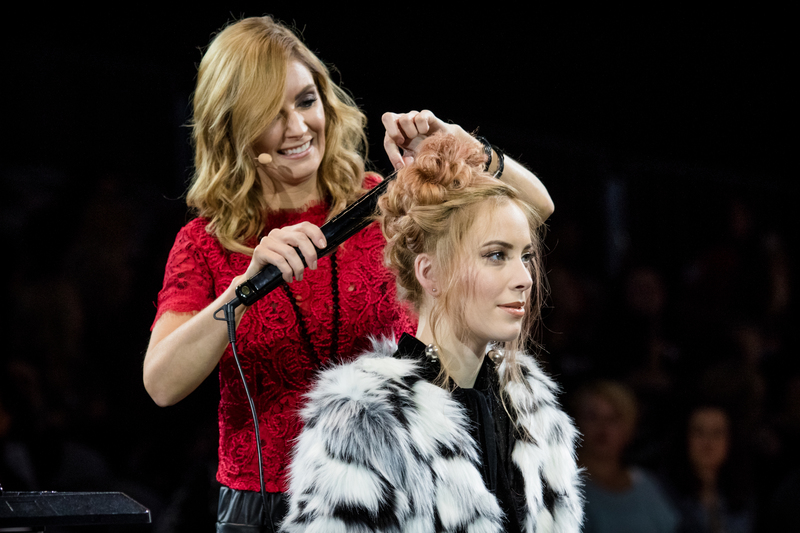 Picture Perfect with ME
A Picture tells a thousand words. Do pictures of your work say what you want them to? From concept to creation, editorial to social, this specialty hands-on class taught by Dan Csicsai, Nick Stenson, and Constance Robbins will teach you the skills needed to create and capture the perfect shot every time.
#SocialGoalsWithME
It's a social world and we're all in it! Learn to create, adapt, and master the tips and tricks to build your #GOALS, personal brand and #DREAM clientele in this fun, #onpoint, a hands-on class taught by Rickey Zito, Kiera Doyle and Constance Robbins.
HANDS-ON CLASSES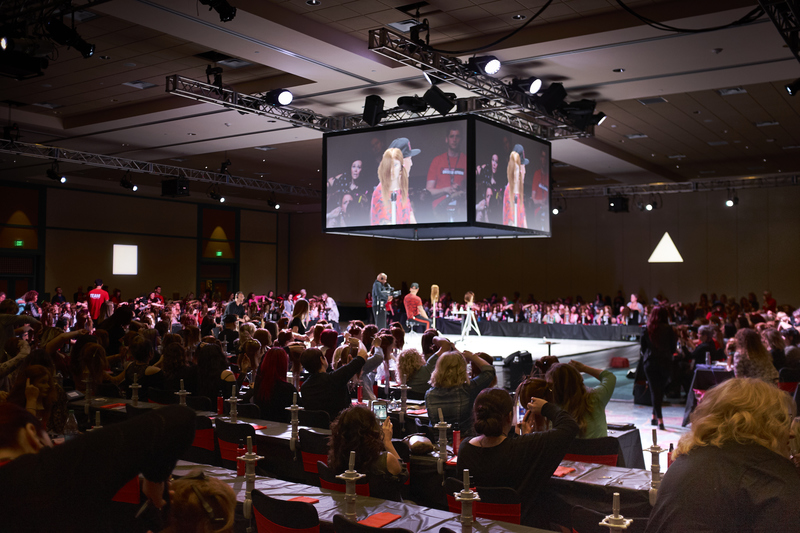 Live Your Color With ME
Expand your hair color boundaries through the lens of artistic creation. From your more daring client to classic beauties… there's a place for artistic creation on every type of client. Rickey Zito, Chrystofer Benson, and George Papanikolas will teach attendees how to embrace your color signature in this fun and creative hands-on class!
Style With ME
From chic up-dos to winsome waves, swinging ponytails, and beautiful braids; you'll discover easy and quick styling techniques in this hands-on class. From the King of Waves to NAHA winners, you'll learn the most coveted secrets of artists Mustafa Avci, Michael Albor and Victor Mendoza.
Shape ME
Hair has no gender. From fades to intricate lines, this technique-driven hands-on class taught by Daniel Roldan and Desmond Murray; will focus on creating head-turning, double tapping, cuts for all of your clients.
Color with ME
From vibrant vivids to timeless classics, any master colorists know that formulation is key. Explore the depths of color creation and formulation with the masters of Science and technical color – Lenny Strand and Leah Sterk, in this advanced, hands-on class.
Fades & Blades with ME
Scissor over comb? Razor? Straight blade? The art of barbering has taken the world by storm. Learn from worldwide experts such as Philip Wolff, in barbering techniques in this specialty crafted, hands-on class.
Hair Envy with ME
Some are born with it….most are happy to pay for it! Length, volume, customized color. All things are possible with the right hair extensions. Join us for a special hands-on collaboration with Bellami Hair and Eric Vaughan on customizing, blending, and creating Hair Envy on your clients!
Natural Hair Goals
Whether your clients are ingredient-obsessed or want incredible shiny hair, this hands-on class will indulge what's possible with plant-based color. Facilitated by Paul Falltrick and Alfredo Lewis, you'll learn how to create dimensional, rich, healthy hair color and add new services for all of your pickiest clients. This course will make you BE-lieve in the potential of Biolage to grow your business.
MAIN STAGE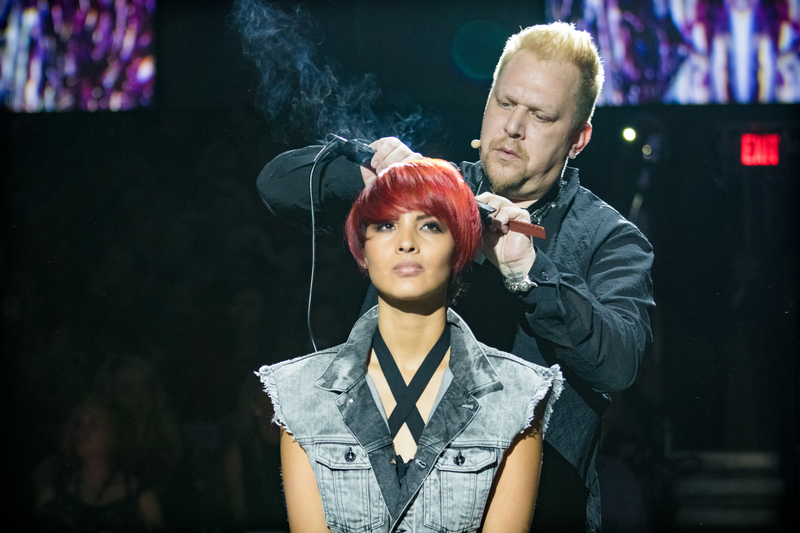 Discover Your Power with ME
From breaking award records to breaking glass ceilings the incredible showcase of artists: Danielle Keasling, Dilek Onur-Taylor, Michelle O'Connor and Constance Robbins will inspire and empower artists on how they can propel their careers. Hosted by Tabatha Coffey.
Mentor ME
Transformation and human connection are the foundation of our industry; join Tabatha Coffey as she brings to life an exciting project of mentorship, transformation and the power of education.
Collaboration with ME
Collaboration is at the forefront of Matrix Education. Join us for a specialty class by leading artists on blending the worlds behind the chair, in social media and global education trends to create personal success and inspiration through collaboration.
Multi-Texture with ME.
Texture experts Michelle O'Connor, Dilek Onur-Taylor, Robert Santana, Desmond Murray and hosted by Tabatha Coffey will teach stylists to embrace, enhance or transform any hair texture in this exciting mainstage session.
Matrix Destination 2020 is shaping up to be an educational and also entertaining experience with something truly special for every artist. In addition to first class education, attendees will be able to network at the MATRIX meet and greet and Red-carpet reception. At both events, artists will have the opportunity to build their digital Rolodex and connect with the full Matrix Education global community.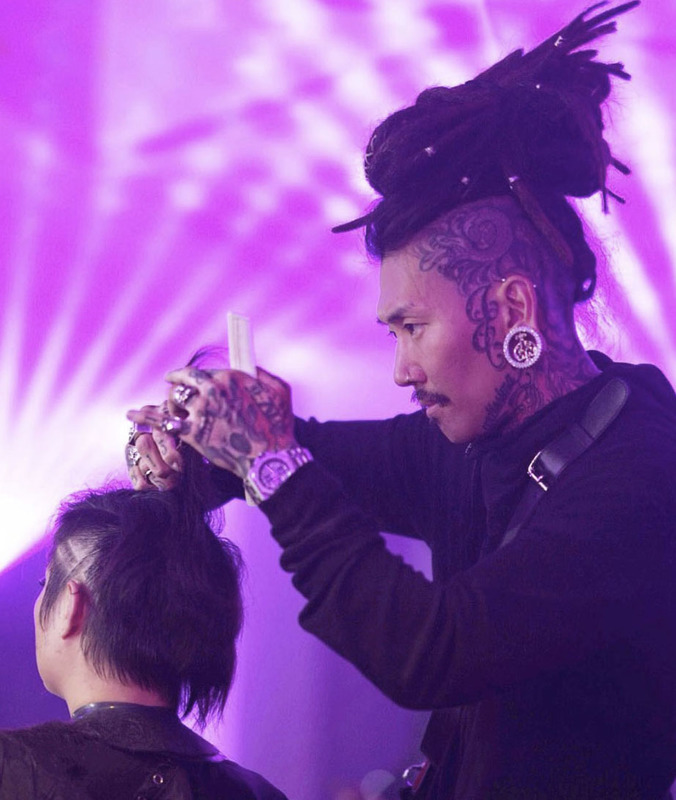 IS THERE A GOLDEN TICKET IN YOUR FUTURE?
From now until the end of 2019, 25 lucky Matrix customers have a chance to win a Golden Ticket to Matrix Destination 2020. In partnership with Salon Centric, winning tickets can be found in boxes of Matrix products at Salon Centric locations. Golden Tickets provide a chance to win a free event ticket plus $1,000 towards airfare and hotel. What's more, 100 Silver Ticket winners will get $100 off their Matrix Destination 2020 tickets and 1,000 Bronze Ticket winners will be eligible to receive their choice of bonus LEVEL Points, 50% off Matrix classes or their choice of Matrix product, plus exclusive Access educational content. Ticket winners simply post an image of their ticket on social media, tag it with #MatrixGoldenTicketSweepstakes and contact the Matrix concierge to redeem their prizes.
Matrix Destination 2020 will be an experience to remember and Matrix invites all hair stylists to come and learn all that there is to offer. New Artists will be added continuously, and exciting special guests and events will be announced in the near future.
Registration is open now for what promises to be the premier education event of the decade!
---
For more updates, product releases and more from Matrix be sure to sign up for our newsletter HERE!