No matter the occasion or time of year there has been one trend that is carrying through the seasons and can be seen on any length hair – texture! Texture can be achieved through many different techniques either by cutting or often through styling as well. Below, Ross Charles of Ross Charles Salon enlightens us on exactly how to create this men's style – a trend we will be seeing all season long.
---
The cut is quite important for this look and I used a few different tools and techniques to achieve this style.
STEP 1. To start this look I created a slight fade from the bottom of the hairline using clippers, the hair is fairly short here which adds to the drama of the length on top.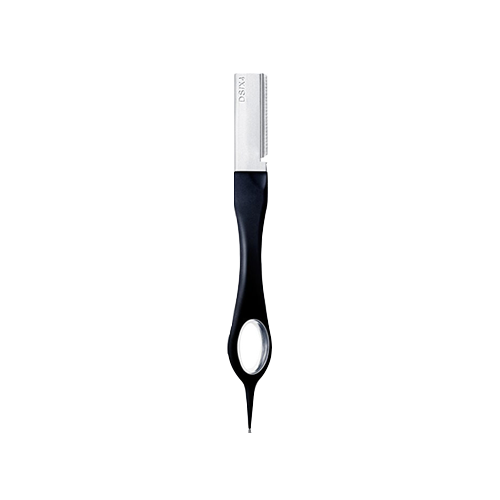 STEP 2. I then lined up the hair using a Donald Scott DS/X4 razor before using a chopstick razor on the top of the hair.
STEP 3. This look requires some length to be able to achieve that messy finish. When hair is still wet, use a sea salt spray and really saturate all of the hair before combing through to ensure it is evenly distributed. Using the salt spray on damp hair will create a 'wet look' effect, if you prefer a slightly drier finish simply allow hair to dry slightly before applying the salt spray.
STEP 4. Once you have combed this through, use your hands to press hair into place, as you can see it is central on his head so use your hands to squeeze hair into a similar shape.
STEP 5. Once you are satisfied with this, use a diffuser dryer to mould hair into place. Try to keep the diffuser in one place and not move it around too much as that can cause frizz.
*Pro Tip: Another top tip for avoiding frizz is: never rub the hair with a towel, diffuser or even your hands. When using the diffuser, it is important to be as gentle as possible and not overdo it, don't rub the hair with the diffuser, instead use pressing motions to mould your hair into style. There were no products used after this step for this look, however, if you wanted to add even more hold you could mist some hairspray over the hair for an extra layer of security.
---
To learn more tips from Ross Charles be sure to stalk him on Bangstyle and follow these top hair tips!