As back to school begins, you might be sending off a few of your favorite clients. You've seen them throughout middle and high school and as they begin their college careers, you'll have to bid them farewell until holiday break or possibly even next summer. Why not send them off with an extra special experience? Recently, Sabrena Handley found herself in this scenario. She was getting one of her clients ready to head off to college and decided to have an impromptu photo shoot with her in the garden behind the salon.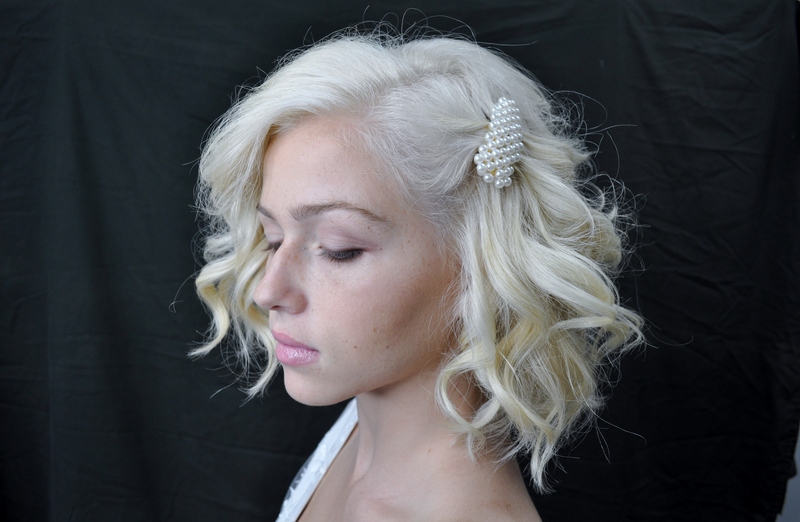 We are big fans of photographing clients and going one step further to have a photoshoot is a great idea! She calls her collection Modern Marilyn – we absolutely love the outcome!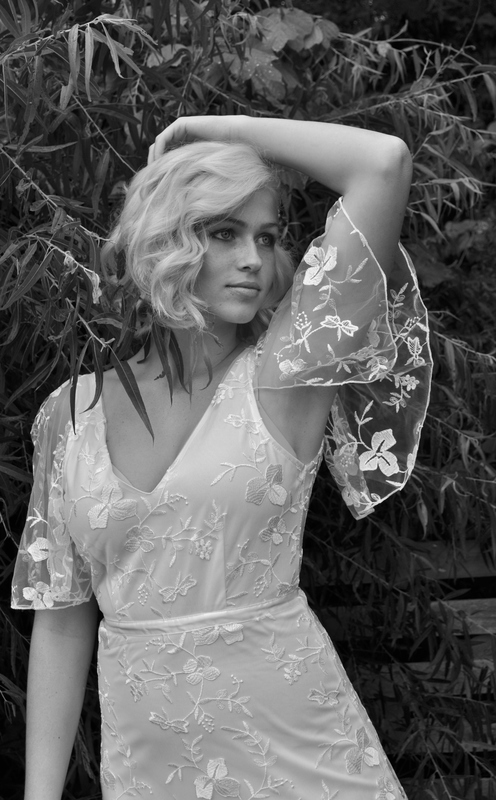 Sabrena decided to use the resources at her fingertips and really think outside the box. "You don't always have to have a studio or hire a team to create a photoshoot," says Sabrena. She advises to get creative and keep it simple.
I am consistently practicing for different opportunities. "I love working on and perfecting my skills. It keeps me motivated to try new things. Even though this was a simple look it makes a cute statement that can be elegant, fun, whimsical, and stunning. We kept the makeup very natural. I didn't want her over made up. I wanted her natural beauty to come through, and I think we captured that. I would've never thought that a bunch of overgrown shrubbery in the back of my salon would've made for such a cute photo session." She adds.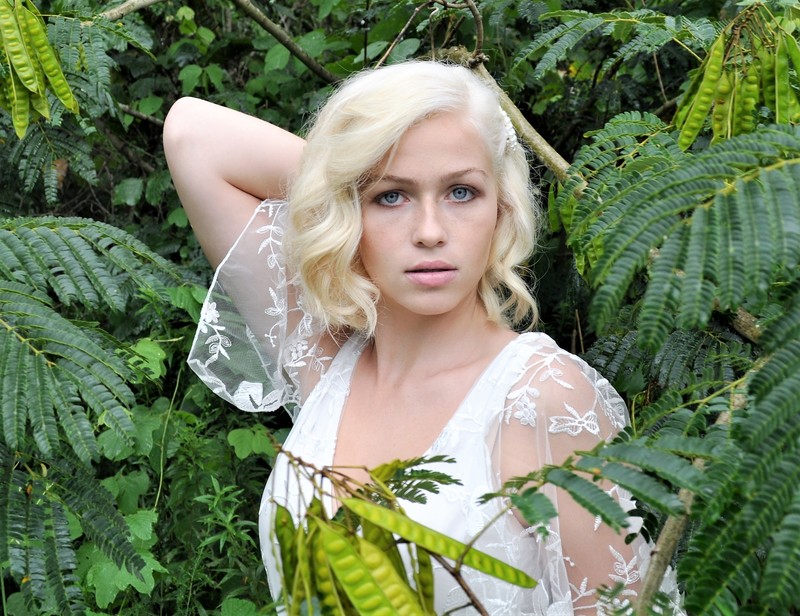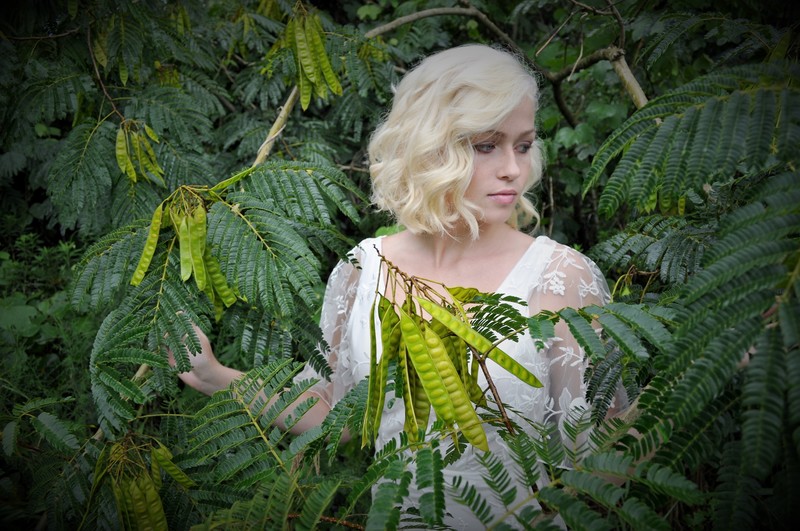 Keep reading to see how she got the look:
Haircolor: 
Sabrena utilized Redken Blonde Icing for the lighting service and Redken Shades EQ Conditioning Color Gloss for toning. 
Styling: 
Prepping with Redken Guts 10, Redken Full Frame 07, Redken Frizz Dismiss Anti-Static Oil Spray Mist. Once dry she applied Design Me Puff Me, and Redken Triple Take 32 for hold.
Finishing: 
Drying with a medium round brush, she then used a TearSheets Carbon Comb and the Sam Villa Artist Series 2-in-1 Marcel Curling Iron and Wand 1' and a twist wrap method to get the finished look.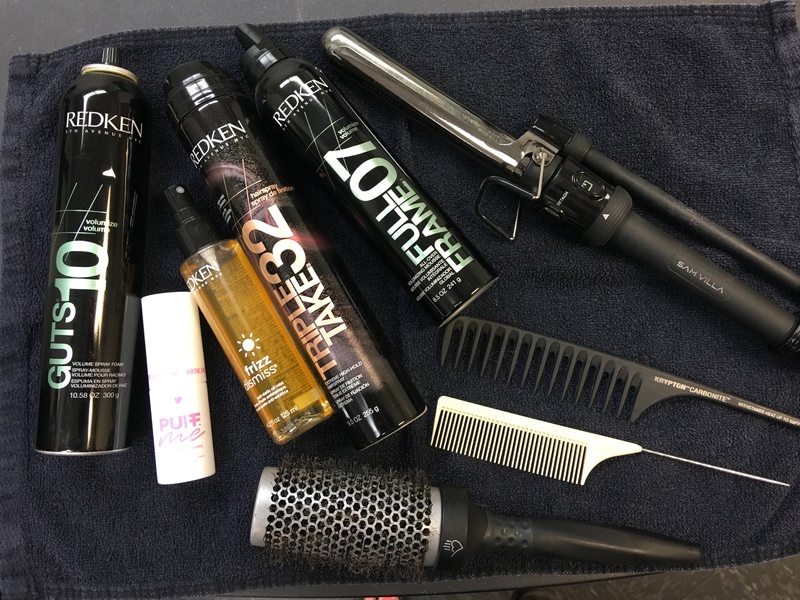 Model: Mary Kate Beard
H/MUA: Sabrena Handley
We absolutely love this look and the spontaneous decision to send her client off in style. Photographing your clients is a great way to make them feel extra special after their service and is a great way to grow your portfolio. Anyone can be a model and a photographer, so just find your creative space and make it work!