Whether you work backstage at Fashion Week or have back-to-back appointments at the salon, your days can be stressful. One way to make your life easier? Pack your kit with top-tier tools designed to get the job done no matter where your work may take you! Read on to discover the must-have items to stock up on now.
The Location: At The Salon
The Tool: Sam Villa Profesional Iconic Blow Dryer
When you're booked with dozens of appointments throughout the day, every second counts. To cut down on styling time, invest in this high-performance blow-dryer. Its powerful airflow dries locks fast, delivering shiny, frizz-free results. Plus, its lightweight, ergonomic design puts less strain on your body, meaning your arms and wrists won't feel so tired by the end of the day.
The Location: House Call
The Tool: Sam Villa Professional Shear Case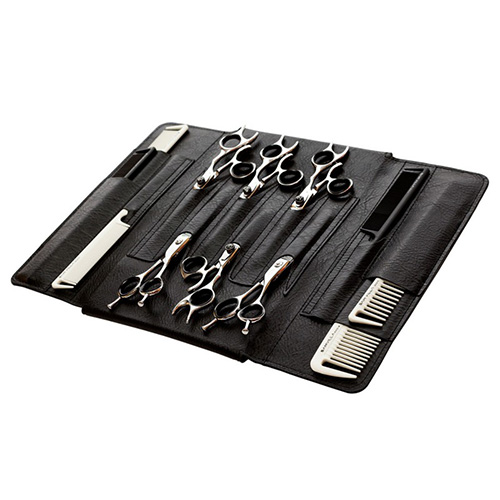 House calls may be convenient for clients, but they can be stressful if you're not prepared. To ensure you're ready for any request, keep this shear case in your kit at all times. This heavy-duty leather-embossed case can hold up to eight hair scissors, two razor handles and four cutting combs, with a heavy-duty zipper designed to keep all of your shears in place when you're on the go.
The Location: On Set
The Tool: Sam Villa Professional Signature Series Deluxe 6 Piece Brush Set & Case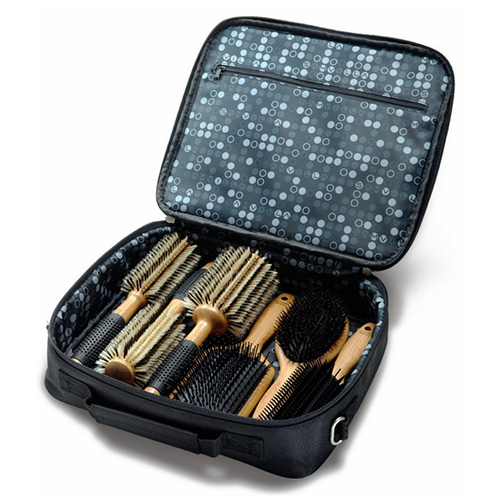 When on set, you never know what kind of hair you'll be working with. Though most models are instructed to show up with clean, dry hair, some may come to set with tangled, unruly strands in desperate need of brushing. Save yourself a headache by stashing this brush set in your kit. The set features six must-have brushes designed to tackle any hair type: a small round brush, a medium oval brush, a large oval brush, a 9-row finishing brush, a styling brush and a paddle brush. Plus, it comes in a convenient zippered carrying case for easy traveling.
The Location: Editorial Shoot
The Tool: Sam Villa Professional Signature Series Textr Iron
Working on an editorial shoot can be hectic—and sometimes, your look can end up falling flat. Stash this texturizing iron in your kit for instant volume when you're in a pinch. This versatile styling tool can be used to amp up any style—from updos to braids to waves, it adds body and lived-in texture to achieve any type of look you're after.
The Location: Creating A New Collection
The Tool: Sam Villa Artist Series 2-in-1 Marcel Curling Iron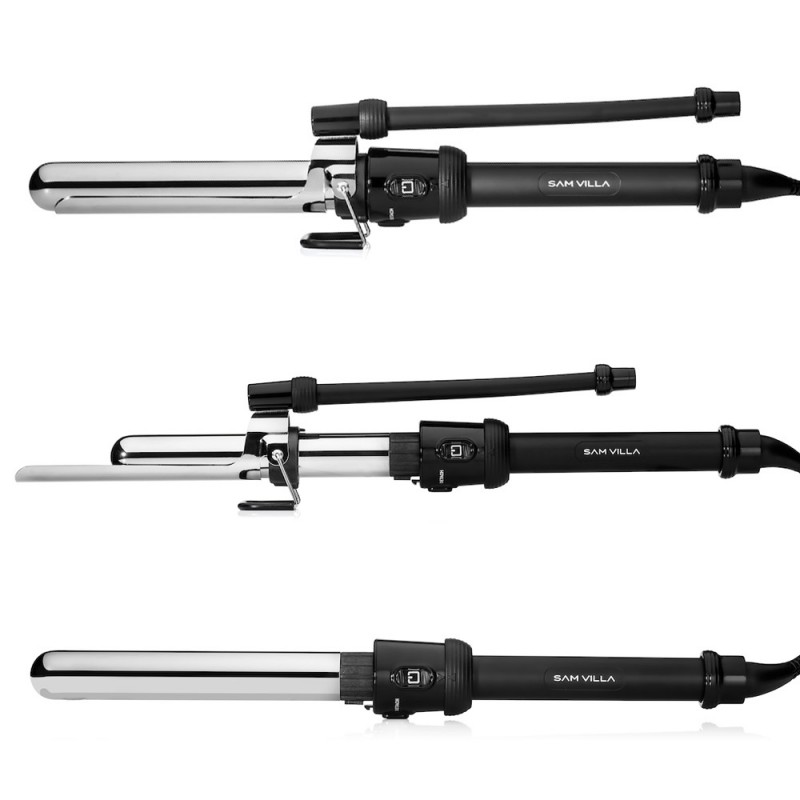 When you're trying to bring your ideas to life, the last thing you want to do is search for the right styling tool. This 2-in-1 curling iron/wand allows you to create a myriad of styles, from loose waves to tight ringlets. Featuring an extra-long 1-inch ceramic barrel, this iron can be used on any hair length. Plus, it has adjustable heat settings to protect every hair type, including color-treated locks.
---
Take a peek at all of the tips and beautiful tools Sam has created for artists. For even more hair care and styling tricks, be sure to stalk Sam Villa Professional on Bangstyle and check out all of his tools in the Bangstyle Store!