We are thrilled to partner with the Professional Beauty Association (PBA) to promote all of the talented artists who are finalists for the 2016 NAHAs (North American Hairstyling Awards), the most prestigious hair and beauty award in the country. Bangstyle had the honor of interviewing amazing hair artist and, one of this year's finalists in the "Haircolorist Of The Year" category, Alann Sluser.
Alann is the owner of an Award Winning Hair Salon, KOKO the Salon in Edmonton, Canada. In the salon she has a reputation for exemplary color and corrections, after seeing her NAHA collection that comes as no surprise. Her attention to detail and distinctive color placement are eminent in these images. Take a peek at her beautiful collection and learn more about Alann as an artist…
---
What was the inspiration behind your collection?
I get my inspiration from many different avenues - Fashion, Architecture, movies, music, the list goes on. I usually start researching trends and build my collection from that. It's almost like decorating your home. You find a piece you like and build from there.
What steps did you take to ensure a successful shoot?
Detail, detail, detail…everything is important down to the smallest detail. Make sure that your entire team is looking for flaws (hair, make-up, wardrobe, jewelry, nail polish, lighting) within the shoot so that you end up with a larger selection of photo's to choose from in the end.
What was the method for selecting your team? Had you worked with them before?
I've had the privilege of working with my photographer in the past. He really "gets" me. I'm a perfectionist and he is super patient. My team from the salon was an obviously choice for the shoot. Again, they understood the vision of the shoot and had amazing qualities to add to it.
What techniques did you use to create your color?
I used quite a few techniques, color blocking, smudging, balayage, and surface painting.
What appeals most to you about competition work?
The adrenaline rush! I love the feeling of doing a shoot, seeing the pictures, entering a competition, waiting to hear how you did, and hopefully winning. It's almost like a drug…you get addicted!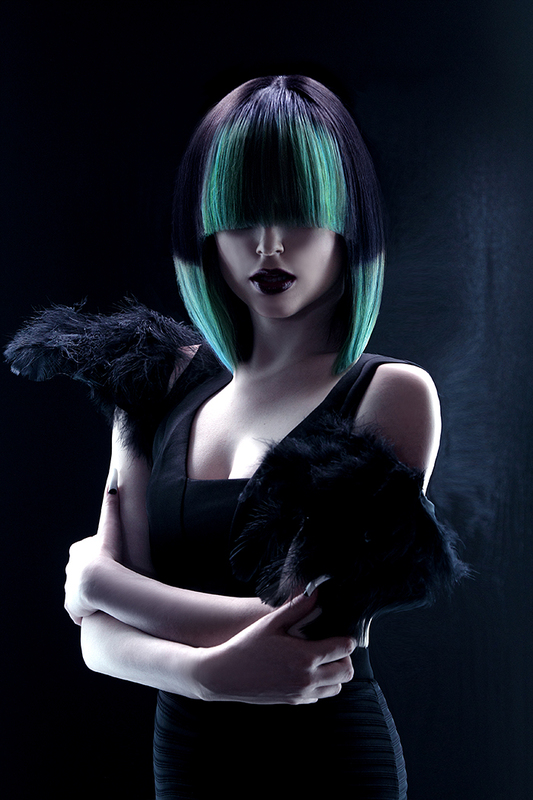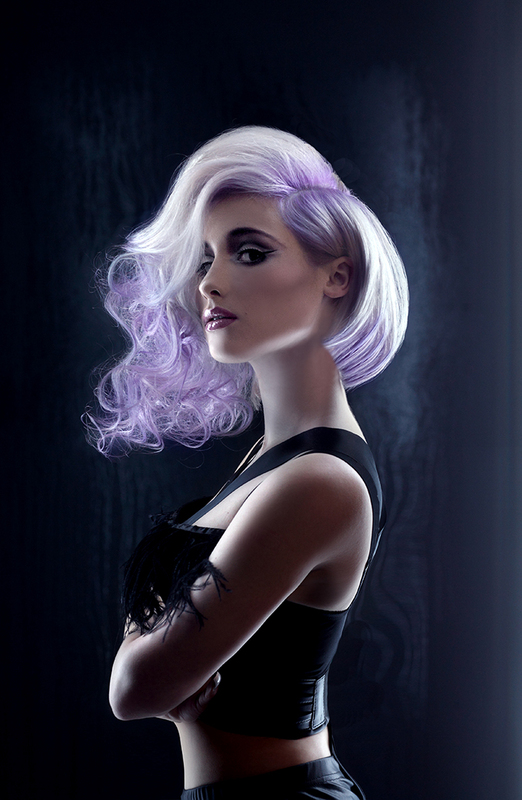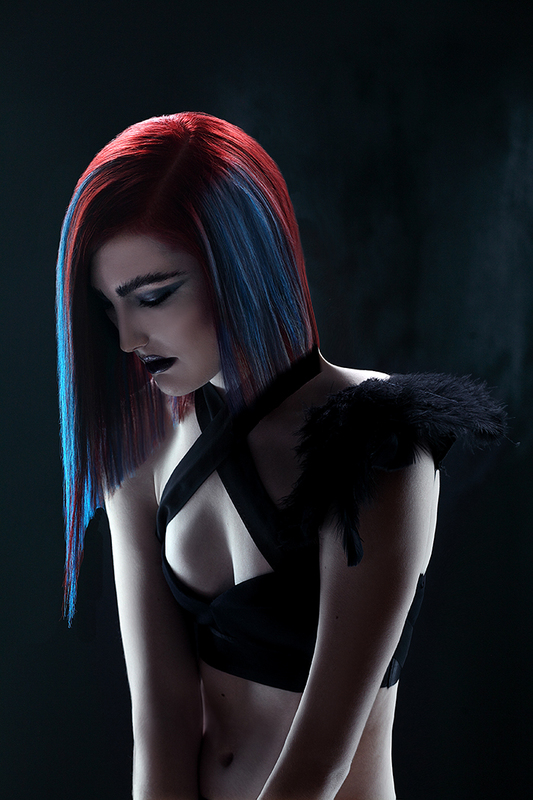 What other nominated collections inspired you?
I can honestly say that they all inspire me. I love looking at other artists' work. I like to wonder where they draw their inspiration. Once you start to compete you have a new found respect for all of the other nominated collections and the work that goes into them.
What's the one tool or product you can live without?
Hairspray…I love my hairspray!
What advice can give to the next generation of stylists?
Don't settle for mediocrity. Always try to be great, everyday! Pick your work apart and figure out how to make it better. To this day, I type notes on my guests color files on what I'm going to change on their next visit to make that color better!
What's your average Saturday night like?
I love to come home to my husband and our 1-year-old son with the intension to just chill. Then the baby goes to sleep and our house becomes the neighborhood hangout. All of our neighbors end up in our backyard, and we drink wine and barbecue!
How do you Vegas?
I don't know what happens to me when I'm in Vegas. I swear it's like I'm 21 again. As soon as I step off the plane something comes over me. I love to go to the best restaurants; I'm such a foodie! I also love the pool parties with a cabana of course! It's just so fun!
What's your guilty pleasure?
Just one???
Reality TV! I love reality TV. There I said it!
Who is the one person you don't want to forget to thank on stage?
My mom. When she found out that I made finals she was crying so hard she couldn't even talk. She's the most incredible woman I've ever known and I'm so blessed to have her as my role model.
---
To see even more of Alann's uploads be sure to stalk her on Bangstyle & check out all of the 2016 NAHA Nominees!