What's your favourite colour? As kids, this question is commonly asked, and as colourists, it seems almost impossible to answer. Each season we're opened up to a new array of colours just waiting to be explored. Over the past few seasons, we've seen platinum blondes turn golden, an uptick in pastel, and witnessed a return to all things "natural." Throughout it all, COLOR.ME by KEVIN.MURPHY has diligently been developing new SHADES, BOOSTERS, and TONERS to ensure you're able to create to your heart's content. Which is why this season, the NEW CRYSTAL, GOLD and LAVENDER TONERS are so near and dear.
As a compact line, COLOR.ME wants to ensure that colourists have the tools they need without excess waste or investment. With the addition of CRYSTAL, GOLD, and LAVENDER, these multi-dimensional TONERS give stylists the ability to stay on-trend with the latest techniques and create a whole new array of shades this season.
Get to know the new TONERS:
CRYSTAL - Enhance shine and pastelise any existing tone with CRYSTAL. This is the ultimate tool to add shine to any shade or diluting tones down and expertly tailor the strength of your hue.
GOLD - Adding instant warmth and a beautiful bright glow, GOLD has been and will continue to be one of the most on-trend colours for the foreseeable future. GOLD create a sun-kissed glow feeling for blondes, brunettes and redheads.
LAVENDER - LAVENDER has always been a popular shade amongst colourists to be able to neutralise tone or add a hint of cool. Adding LAVENDER this season means being able to create a Neo-pop of colour by mixing it with other shades. Seen in the RADIANT FLUX campaign, Marion was created by a blend of ROSE, LILAC and LAVENDER to create a more intense finish that truly shined.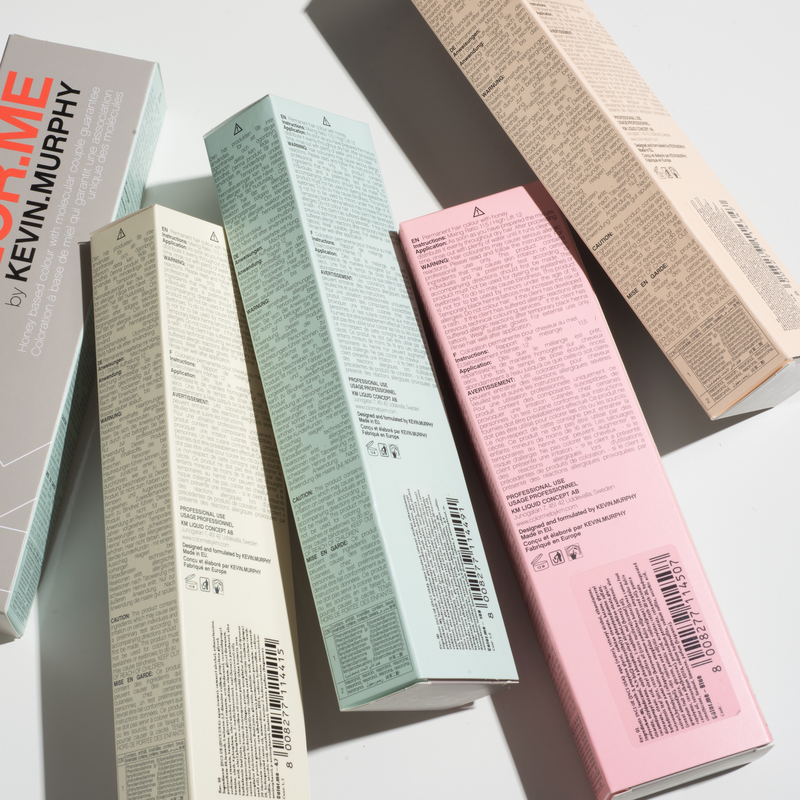 This season, the most coveted colours are multi-tonal, and with the latest releases, the unique colour spectrum from COLOR.ME is even more limitless. Created with naturally-derived ingredients, the finished look is soft, conditioned, and has an added illumination clients are really craving this season.