These days, it might feel like styling your hair requires a great deal of effort. As we've embraced a "new normal" of wash and wear hair and air-drying techniques, opting for a blowout might feel a little foreign. If you're out of practice, you'll want to make sure your efforts don't go unnoticed. With a few quick and easy tips and the addition of this one product, you'll be able to extend the life of your blowout!
Double Up
How many of you shampoo your hair twice in the shower? You'd be surprised by how many individuals opt out of this simple routine. By doubling up on your shampoo you're able to instantly double down on the length of your blowout. Not only will this remove excess oil and debris, but it will also add volume and allow any products you choose to apply to be absorbed easier, and work more efficiently.
Add Protection
The addition of a heat protectant to your hair is essential any time you blow-dry. By guarding your hair against the effects of heat, you'll cut down on damage and increase the manageability of your style. These benefits add up over time, allowing for more efficiently styling and an easier finish. Try Redken Oil For All on damp hair before drying for a sure-fire way to cut down on frizz, seal in moisture and shine, and protect against heat styling.
Hands Off
While it can feel amazing to run your hands through a freshly styled blow-out, this will cut down on the longevity of it. Your hands naturally have oils on them, which transfer to your hair and cause it to become prematurely oily over time. In addition to keeping your hands off your newly styled hair, consider swapping your pillowcase for a silk or satin version to cut down on friction and help extend your blowout.
Dabble In Dry Shampoo
While all of the above tips help extend the life of your blowout, the #1 surefire way to get your style to last is by utilizing dry shampoo! This miracle worker can refresh hair from root to tip with a simple spritz. With two new formula's, the only thing you'll need to decide is Invisible? Deep Clean? Or Both! (Hint: We recommend getting both!)
Gentle yet effective enough to be applied on day one, with Invisible Dry Shampoo you won't have to worry about residue or a white cast on your hair color. Whether you've got vibrant red locks or are rocking pandemic pink, Invisible Dry Shampoo cleanses hair of all shades while allowing your color to shine through.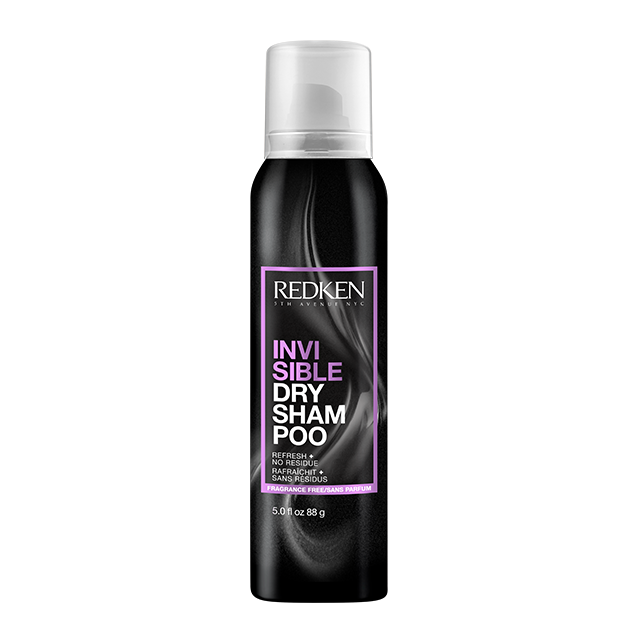 Whether your hair instantly gets oily, or you like to stretch your style for at least 3 to 4 days, Deep Clean Dry Shampoo is the obvious choice. With maximum oil absorption for a maximum clean feeling, this formula can easily refresh hair up to 4 days!