This year Tory Burch took things outside the box as she moved her runway into the garden – the garden of the Cooper Hewitt Museum, to be exact. Working with the designer David Hicks' library, she pulled from his bold colors and a mix of prints – something that echoes Tory's aesthetic. Her designs this season we're meant to uplift any soul – with bright colors and bold prints. Taking on a vintage feel, the hair takes cues from bygone eras – smooth and sleek, parted in the middle and tucked behind the ears.
"Here at Tory Burch, we decided to go with a smooth blowout for every single girl. I'm using Redken Diamond Oil Glow Dry Gloss Shampoo, which is a great shampoo to cleanse the hair and give it a great texture. To prep for the blow dry, I'm using Redken Satinwear 04 to protect the hair and seal the cuticle. Since the show is taking place in the garden, and the clothes are a bit patterned, Tory and I thought this smooth blow out would be a chic complement to the overall look. Simplifying the hair gives added polish." – Redken Global Creative Director Guido Palau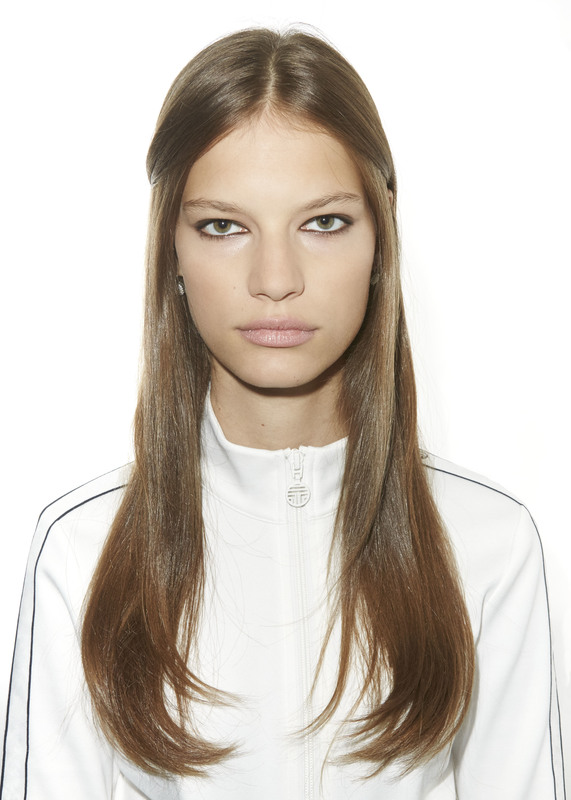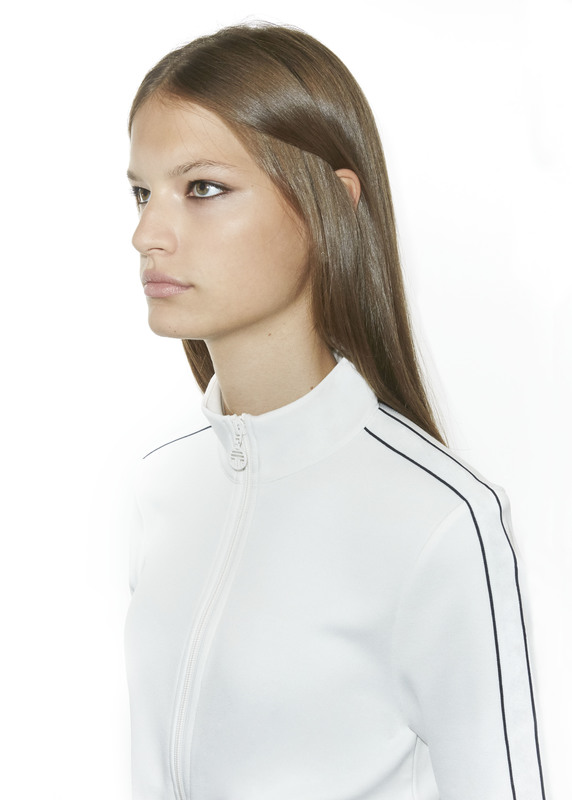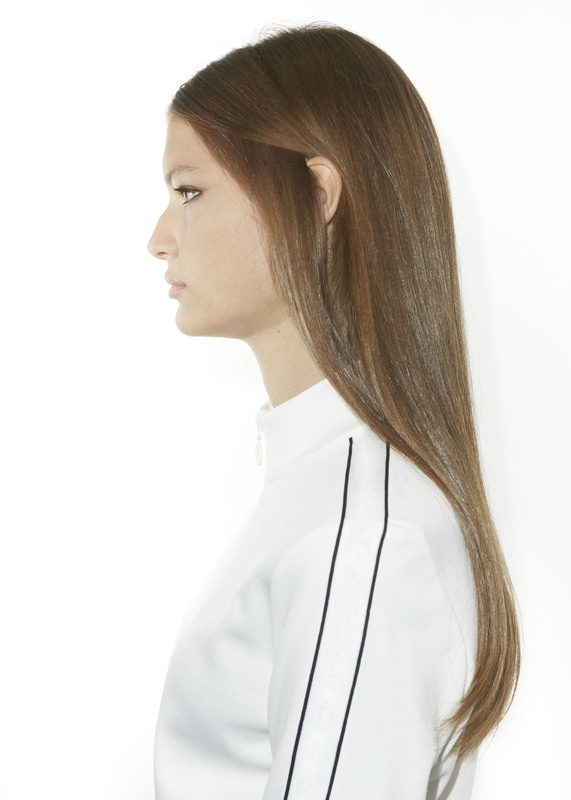 GET THE LOOK:
Prep hair by washing with Redken Diamond Oil Glow Dry Gloss Shampoo and Redken Diamond Oil Glow Dry Detangling Conditioner. 

Using your fingers, create a clean center part. 

Apply a bit of Redken Satinwear 04 to damp hair, section by section, to protect the hair and give it a 
soft hold. 

Using a round brush, blow dry hair in 2-3" sections. Leave one section on the top and blow dry vertically 
for a touch of volume. 

Set hair in pins for 20 minutes to cool. 

Once cooled, remove the hairpins and use your fingers to separate and to soften the look to obtain a 
bend at the end, but not a curl. 

If needed, brush the hair at the end with a boar-bristled brush for added smoothness. 

Tuck the hair behind the ears, leaving some baby hairs around the face for a bit of personality. 

---
Check out all of the Fashion Week hair inspiration here and be sure to stalk Redken on Bangstyle and stay tuned for behind the scenes and must-have product picks!