The pull-through braid is a beautiful style that can be worn on any length hair either in a half-up pony or full ponytail. It is the perfect compliment to styles year round and will instantly dress up any outfit. Follow along below as Samantha Wilson creates this beautiful style.

STEP ONE: On dry hair, prep with Kenra Professional Hot Spray 20 or Style Prep to protect the hair from heat damage. Then begin curling the hair, I normally use a 1-inch barrel, but you can use any size to get the desired size of curl. Once all of the hair has been curled, allow a few minutes for the hair to cool down.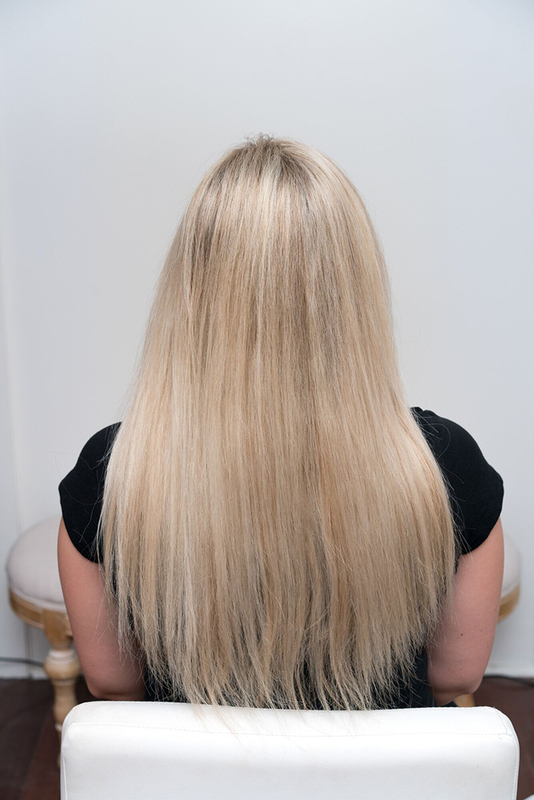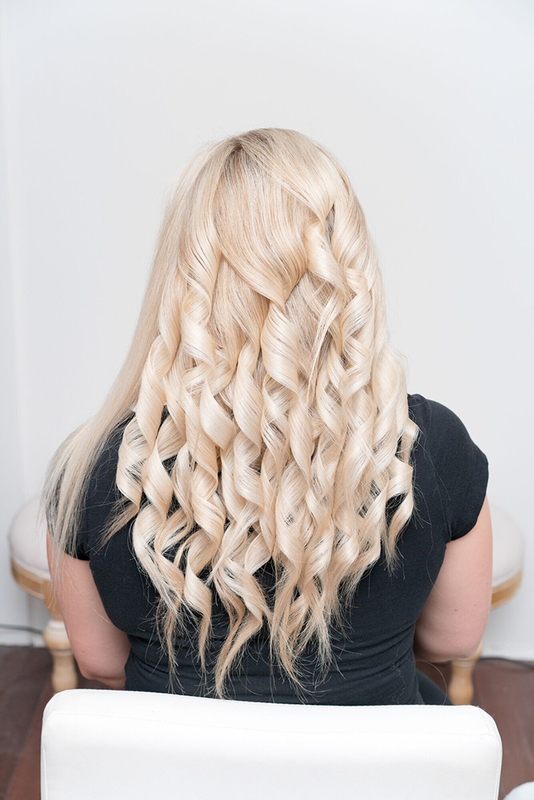 STEP TWO: Once the hair has cooled, take a wide-toothed comb and gently separate the curls. This will create a loose wave. I like to use Kenra Professional Dry Texture Spray 6 to help enhance a beachy look.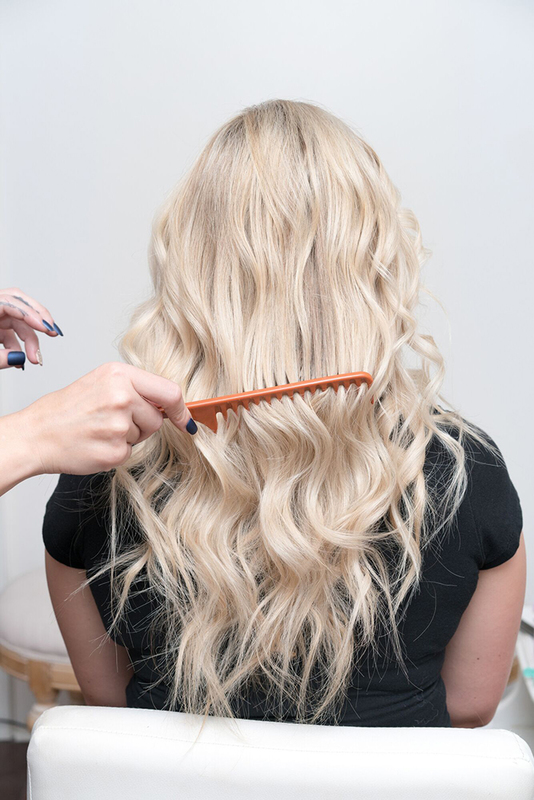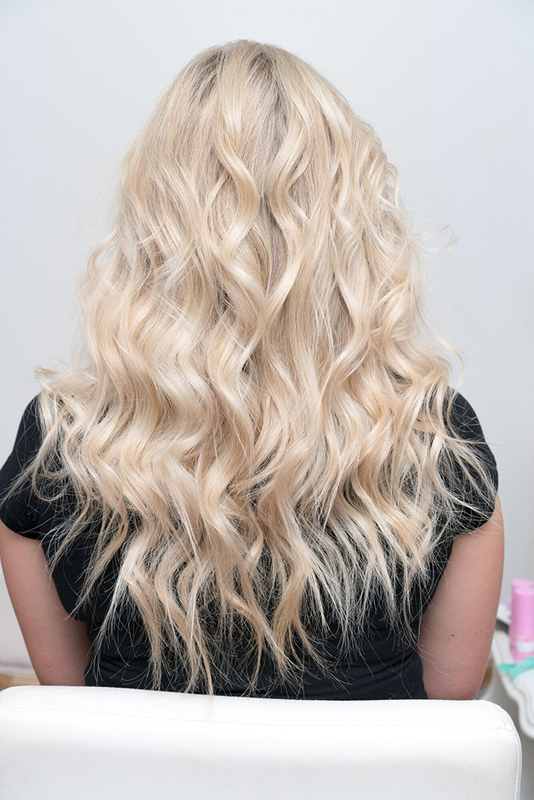 STEP THREE: Then section off from the temples to the back of the head. Tie this section off with an elastic band. Take a piece of hair from the pony you have created and wrap it around the pony. Take a hair pin, round edge facing upward and push it underneath the elastic band upwards. Then take a second hair pin and put the wrap around strand through the hair pin. Then push the second hair pin through the first so that the wrap around strand has been pulled through completely. Then take the first hair pin and pull the wrap around strand down through the middle of the pony. This way the wrap around strand is secured around the elastic and reunited with the pony.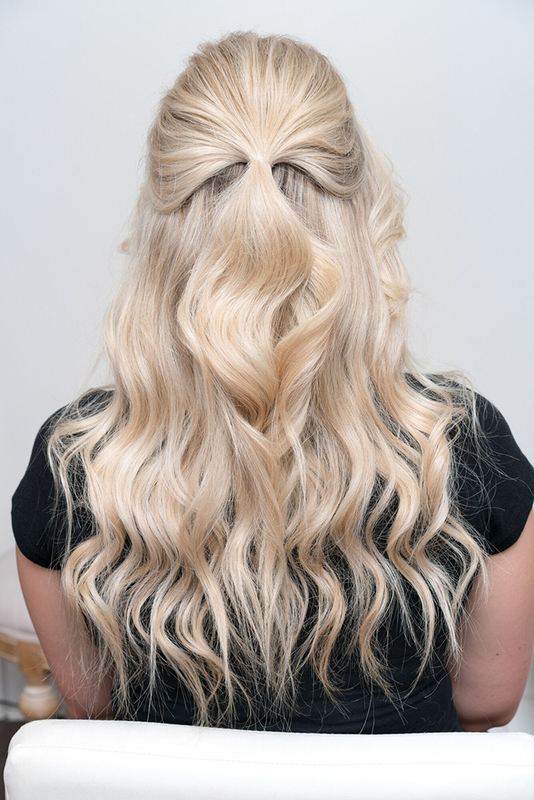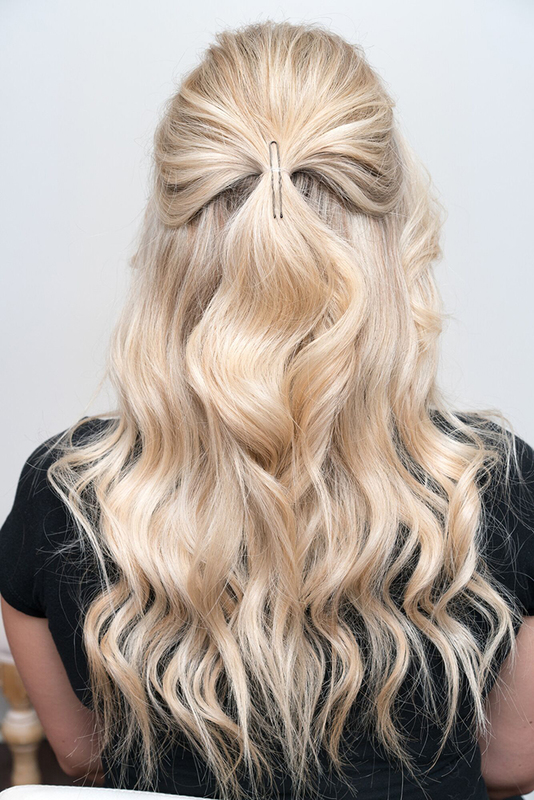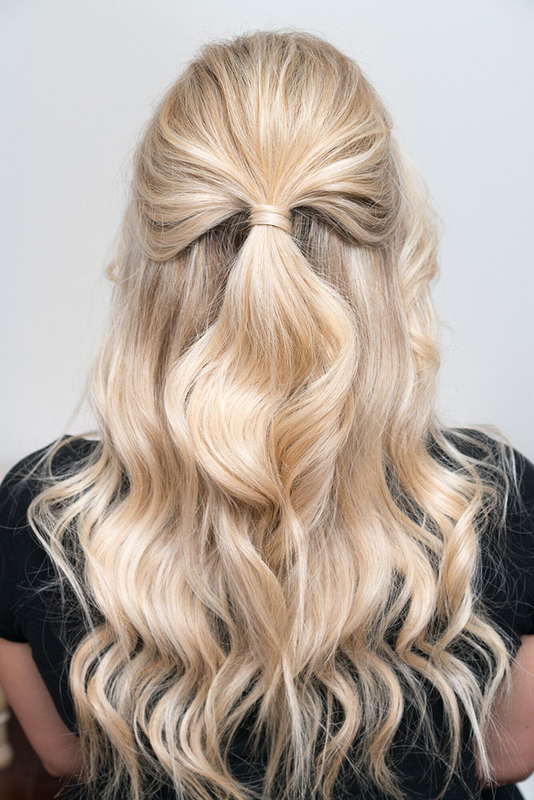 STEP FOUR: Separate the pony into two equal sections. Then with the top section of the pony, separate into two equal sections. You should now have three sections of the pony. Take the third section of the pony and pull it up in between the two other sections of the pony and clip out of the way. Pull down the other two sections of the pony around the third section and secure with an elastic band. Repeat the steps with the wrap around section and hair pins to cover the elastic.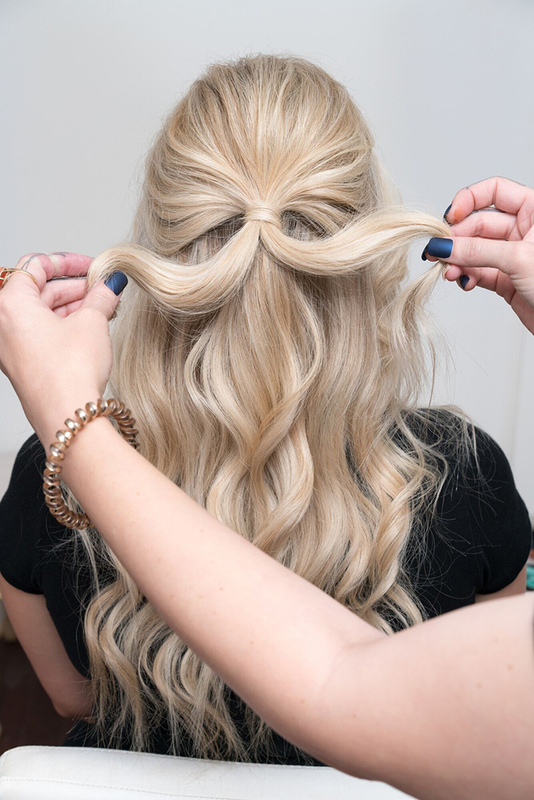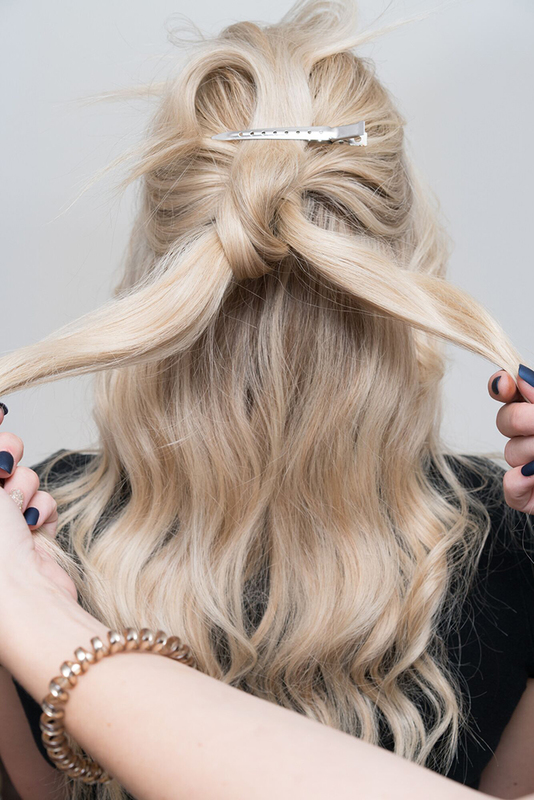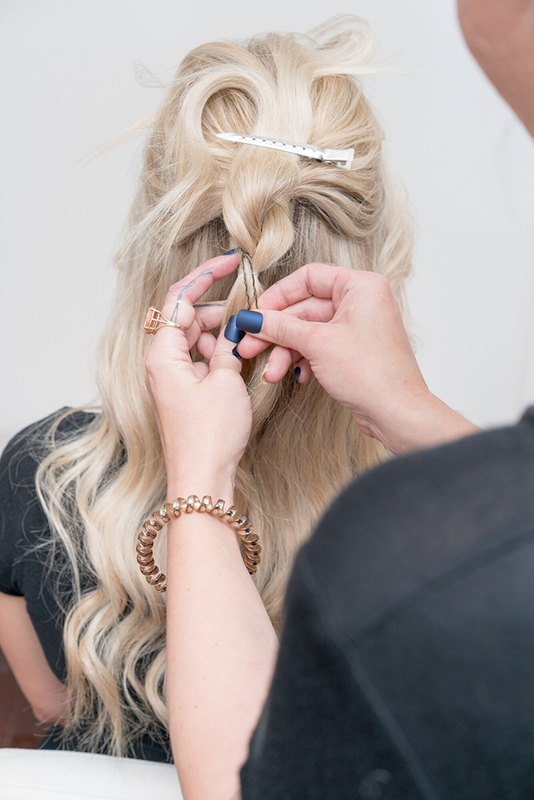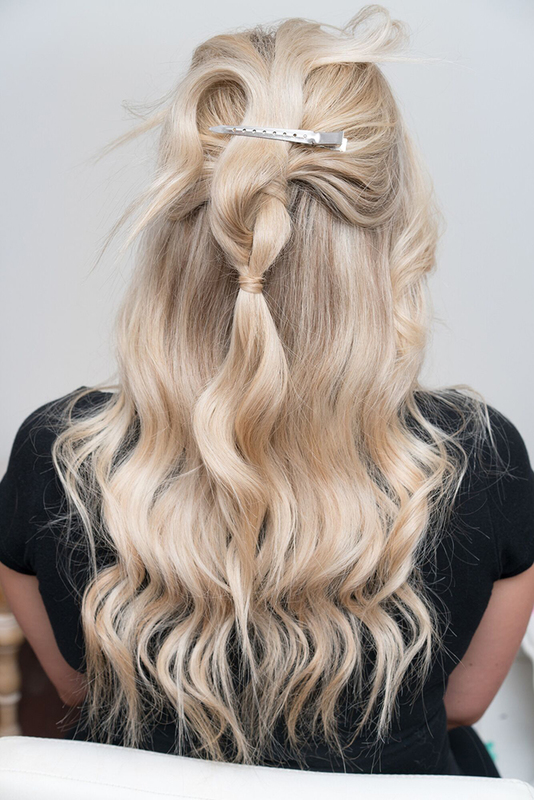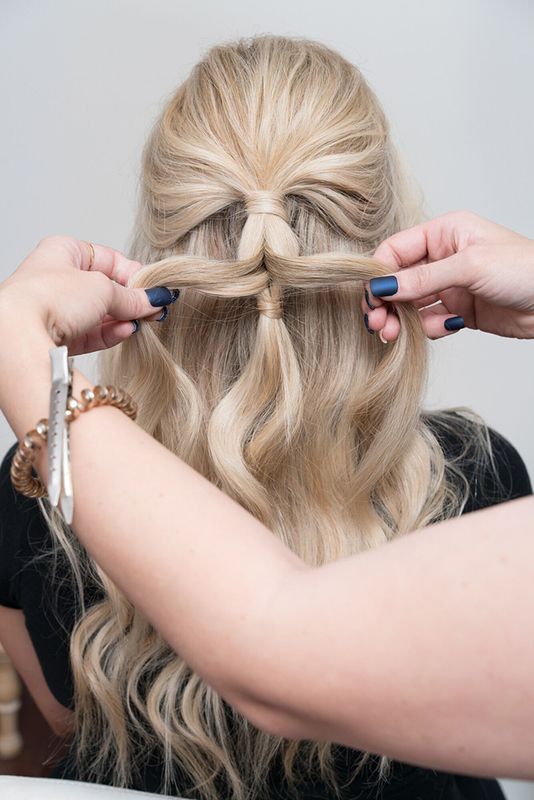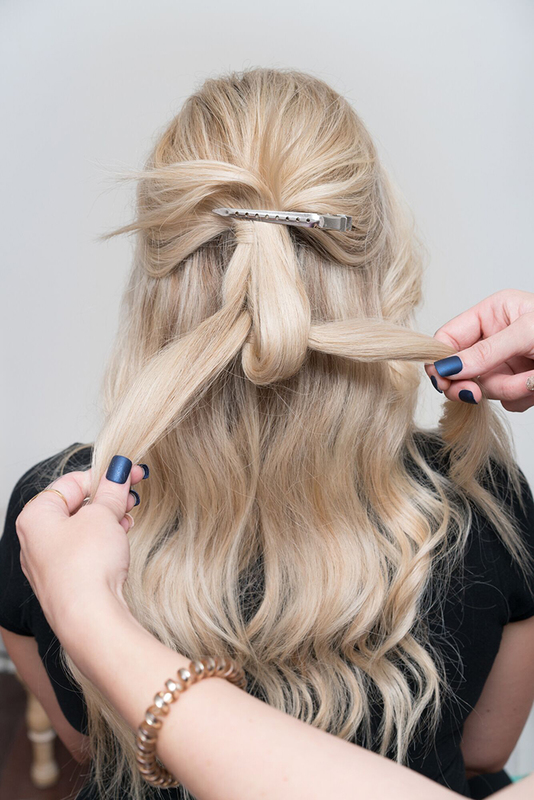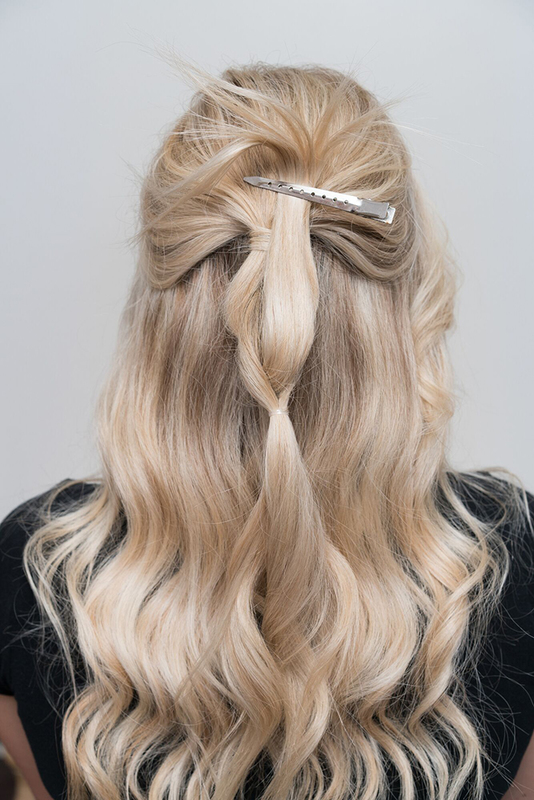 STEP 5: Repeat these steps until you reach the end of the hair of the pony or until desired look/length is achieved. Then, secure the end with an elastic and repeat the wrap around section to hide the elastic.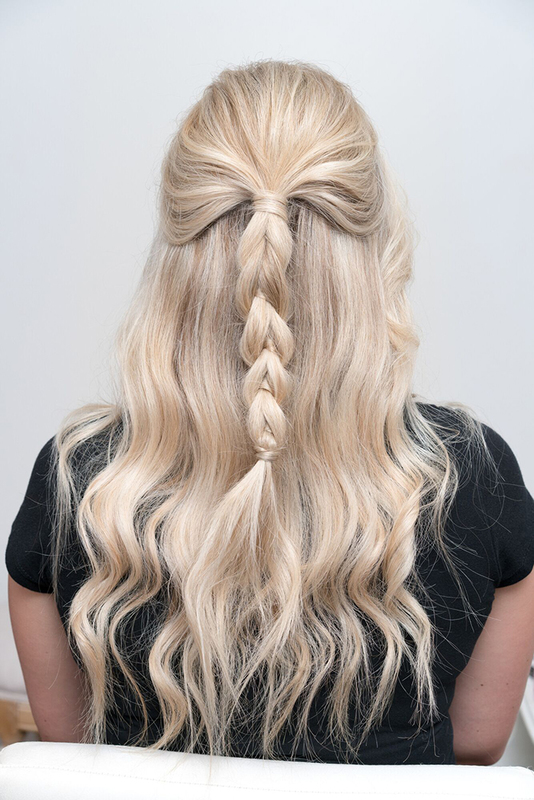 STEP 7: Once you've completed the pull through braid, use Design Me, Puff Me on the braid, to add texture and fullness. At this point you can start to pull the sections of the braid to the desired fullness and appearance. Finish the look with Kenra Professional Working Spray, a flexible hold hairspray.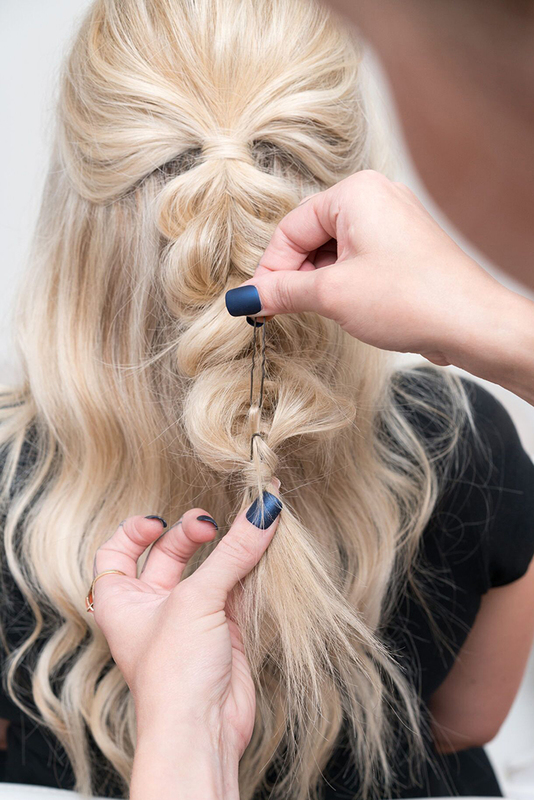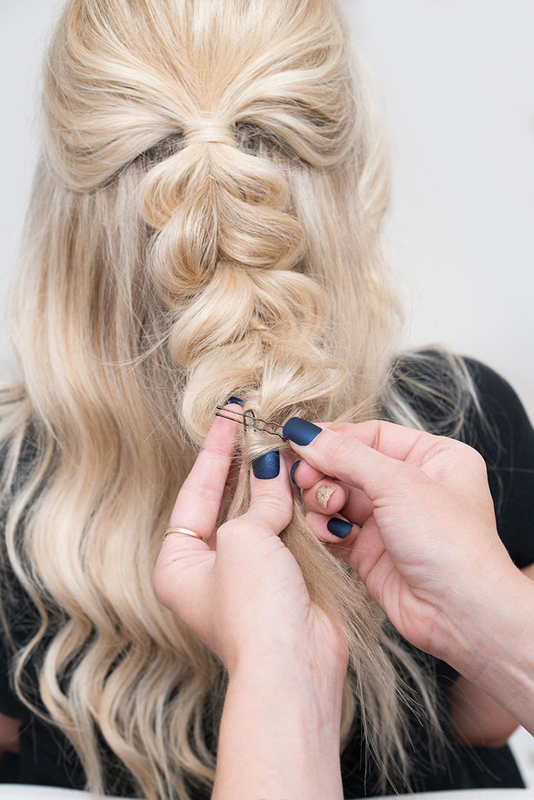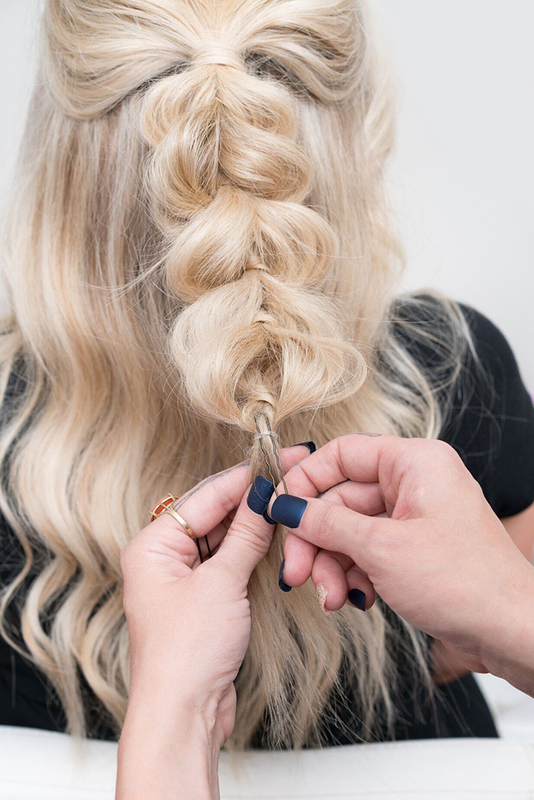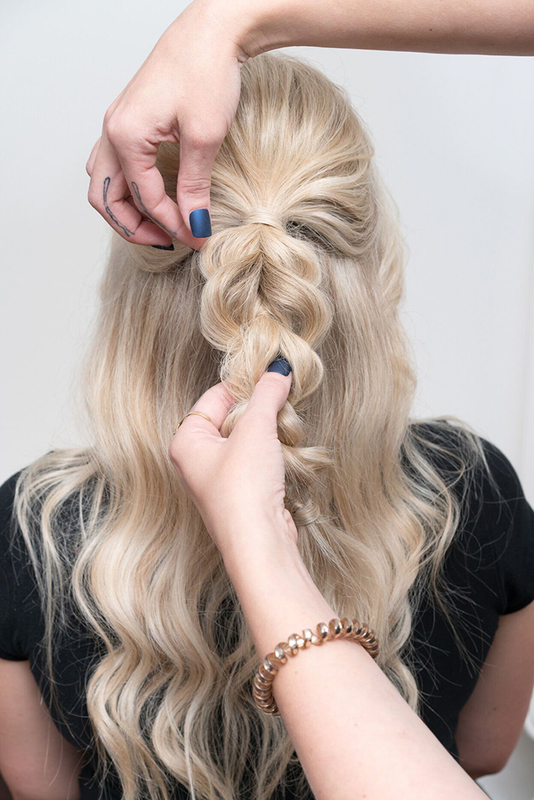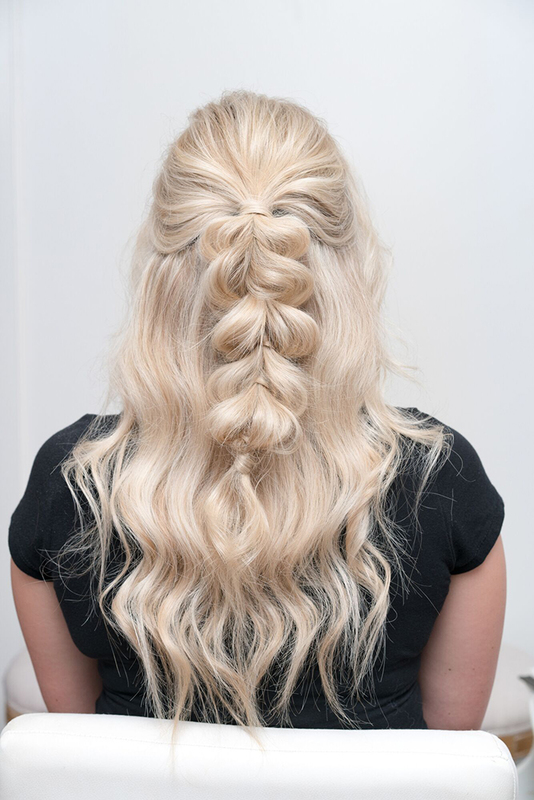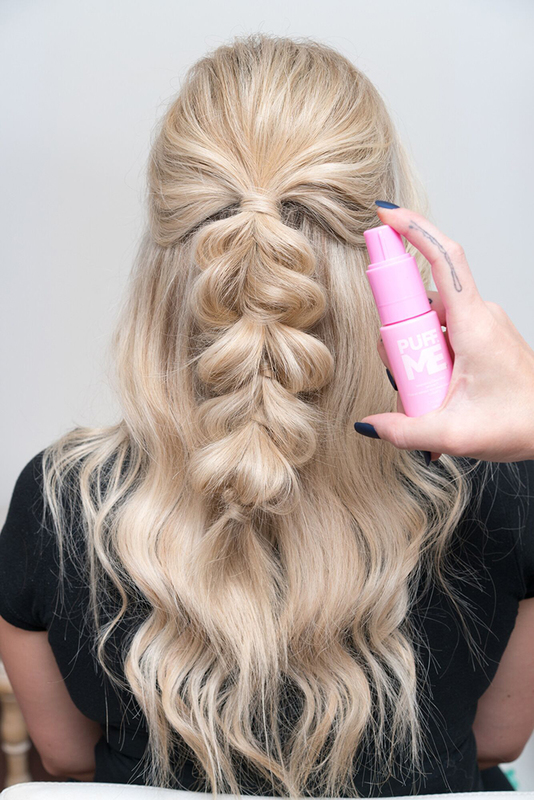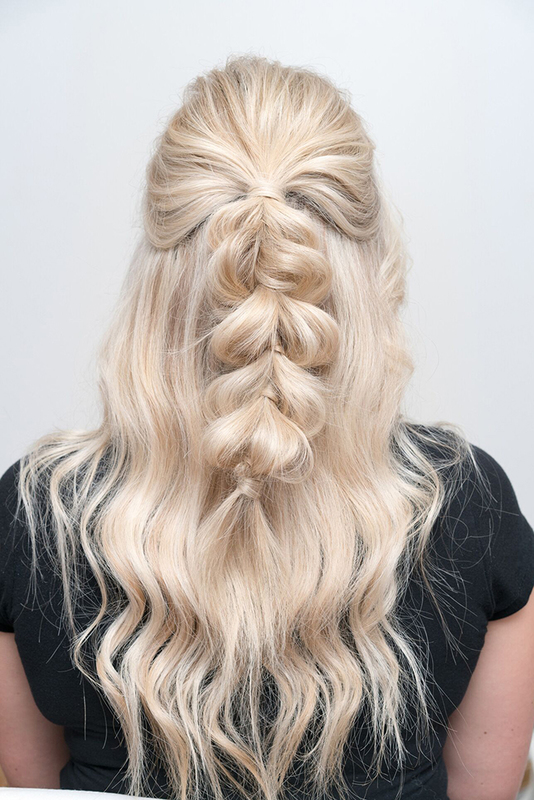 Photographer: Danny Tang, dannytang.ca
Model: Maddy Scrbic, www.spilledpolish.com
Hair by: Samantha Wilson, samshairband.com @samshairband