Photo Finish is a three-day hands-on experience at The Redken Exchange in NYC. Redken Artists Noah Hatton, Lindsey Olson & Matthew Tyldesley, facilitate the program. They specialize in editorial, runway, backstage, and published work. The core of the program is to help hairstylist find their voice and to train their eyes through theory and real-time exercises on live models. Attendees are asked to identify their brand and build rapport and communication with their team using custom vision boards. The final culmination is a photo shoot in-house with photographer Joseph Rivera and Makeup artist, Xinxin Wang where the attendee's vision comes to life in photos. If you are interested in attending photo finish sign up here for our August Session – Summer in NYC –  here.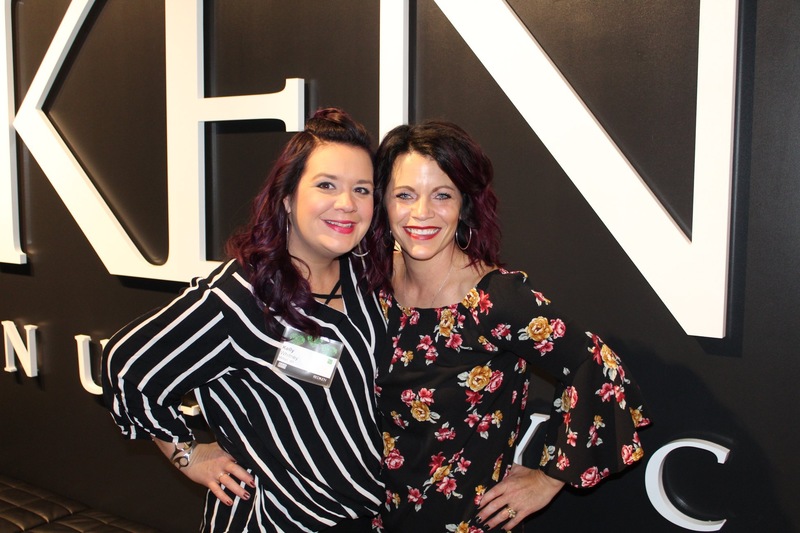 Kelly Whitney is a business owner and mom of 3, living in the small town of Milton, Wisconsin. Graduating from Madison Cosmetology College in 2003, she went on to join the Redken family in 2012 while working at a Redken Elite Salon. In 2017 she decided to open her own salon ETS Styles. An active member and ambassador in our local Chamber of Commerce she actively supports fundraising efforts to give back within her community. Looking forward to where the next journey takes her, she aims to live by the "Learn Better, Earn Better, Live Best" motto of Redken.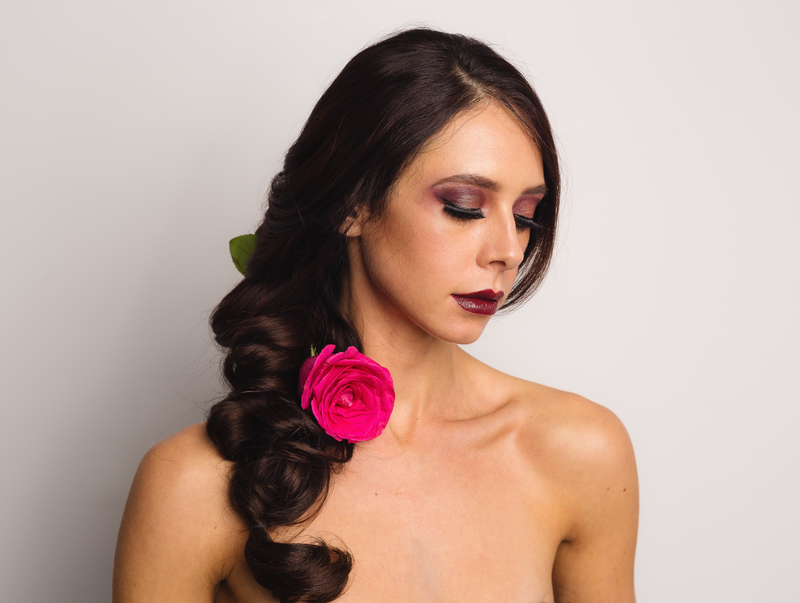 What is the title for your collection and why?  What was your inspiration?
Inspired by a truly bohemian style, I decided to name my collection Whimsical Touch!
Describe the mood or emotion your collection conveys?
I wanted to give this collection an organic, earthy, romantic feel.
What Redken products and tools were used to create the looks?
I started with Redken Guts 10 for a solid foundation. I also used Redken Rough Paste 12 and Redken Powder Grip 03 to help give the style an undone texture. I then used Redken Control Addict 28 hairspray for a perfect finish!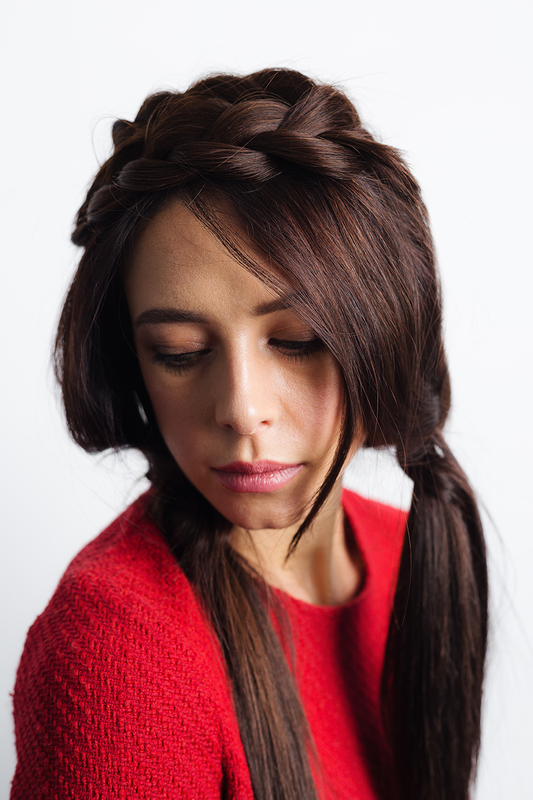 What was your biggest take away from attending photo finish? How have you implemented them in your craft?
My biggest take away from photo finish is the use of hair extensions and products to get the desired look. Even if your model does not have the hair you need, you can create it! In the salon, I have been working with hair extensions for brides to give them fullness, volume or length they desire for their special day.
What was your biggest takeaway on set? What did you learn behind the scenes?
 My biggest take away from set is to always look at the images on the camera to see what the hair is doing. The camera captures everything and it takes a great deal of practice to develop a strong eye to pick out those small details. The photographer and camera is your friend, so use them accordingly. Lastly, don't be afraid to step in and move the hair where you want to get the image you desire.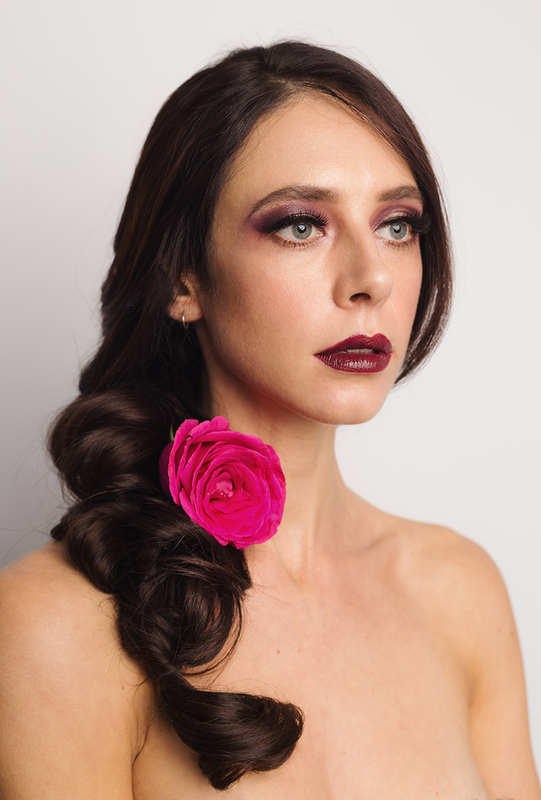 What challenges did you have on set or with hair styling and how did you master them?
I had the most challenges with letting go. Not everything is going to go exactly as you planned. Sometimes you may need to rethink the style you're trying to achieve and go with what's working at the moment.
Would you recommend photo finish to a fellow hairstylist? Why?
I would highly recommend this class. It was a game changer for finishing skills. Not only did this class teach me the steps to editorial work it also upped my styling and finishing game in the salon.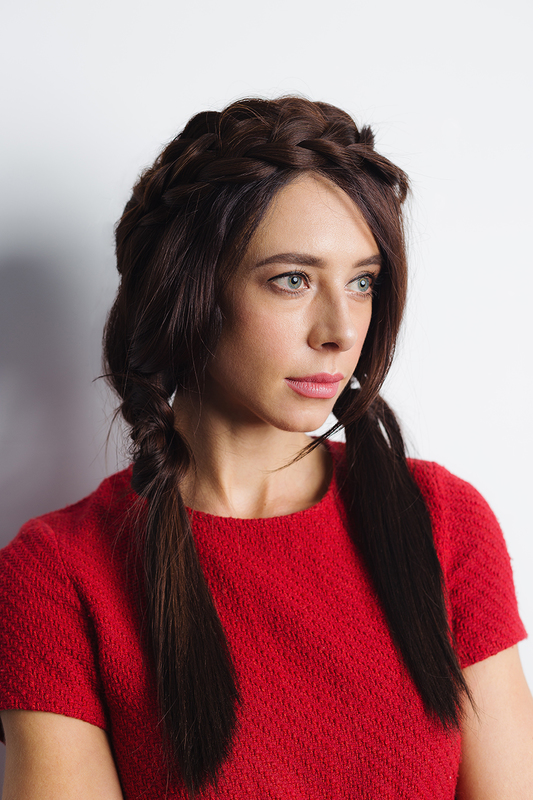 With all your new talents, where do you want to be a year from now?
A year from now I would love to be working with more local photographers and models to continue to add images to my portfolio. Also, being able to work closely with the amazing, talented Redken Artists. After meeting so many wonderful people in the class, and the inspiration of the Redken Exchange I will be continuing my education towards becoming a Redken Artist.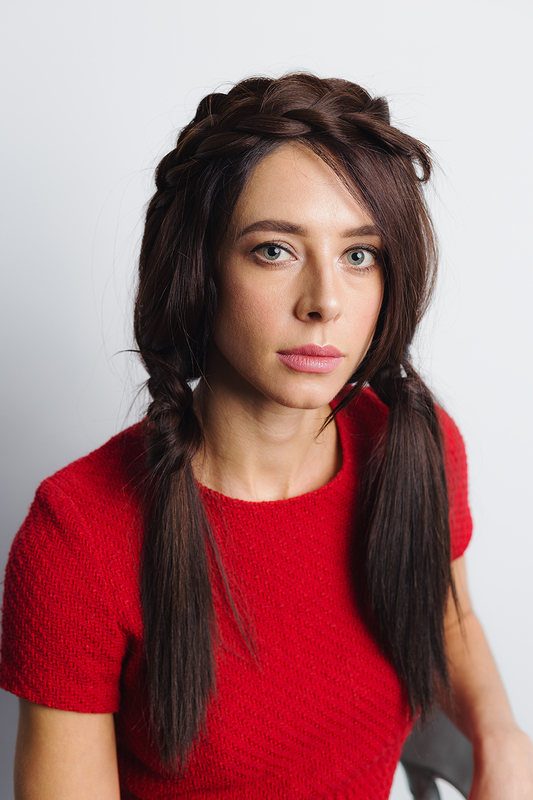 Are you feeling inspired to do more photo shoots? What are your goals?
I feel very inspired! My goal is to see one of my hairstyles on someone walking a Red Carpet event someday.
Behind The Scenes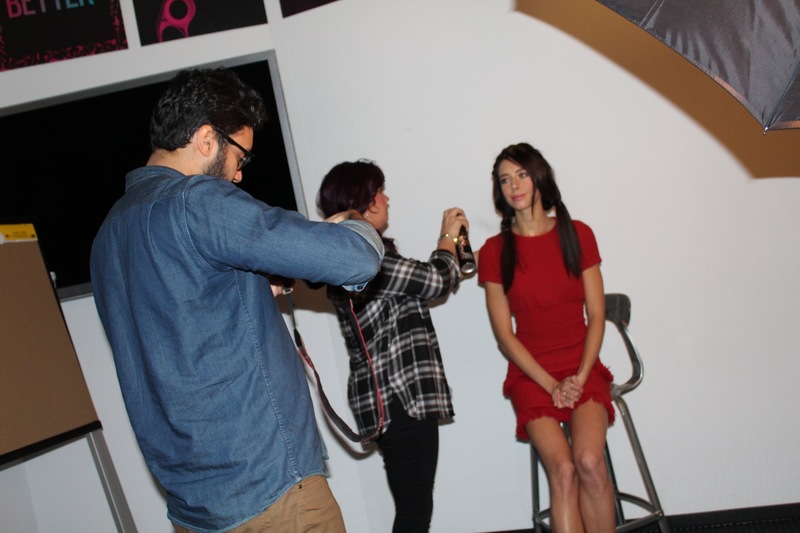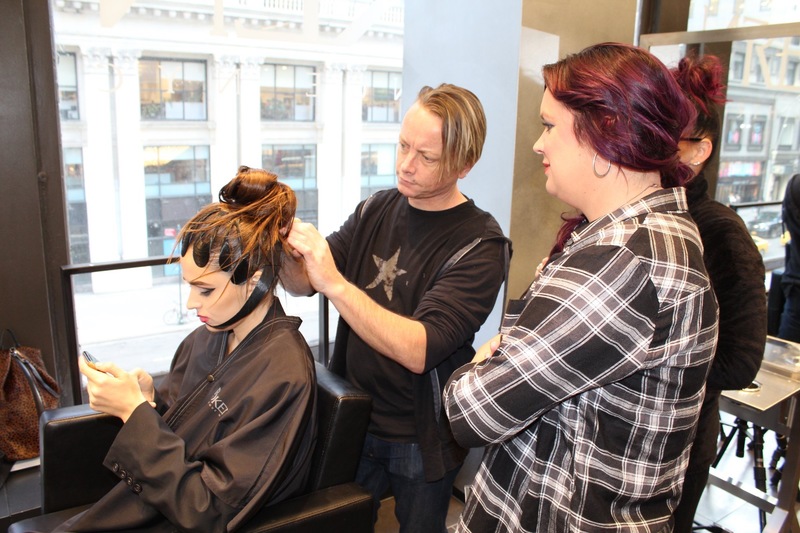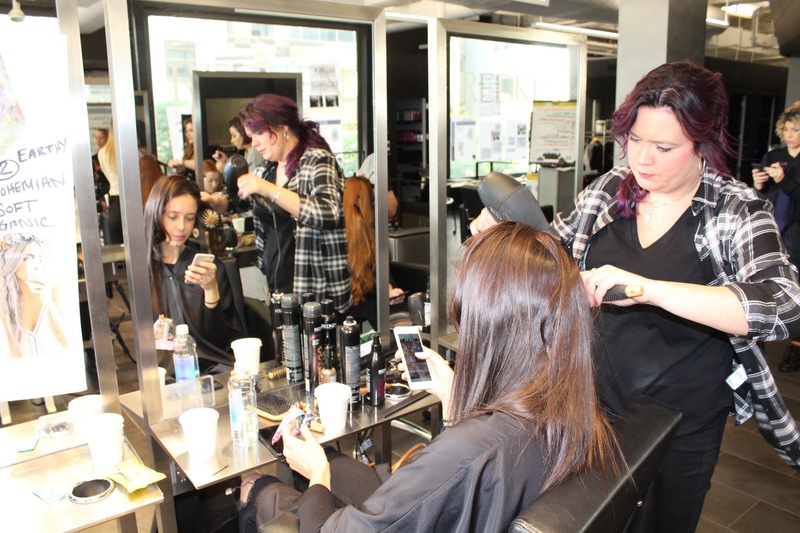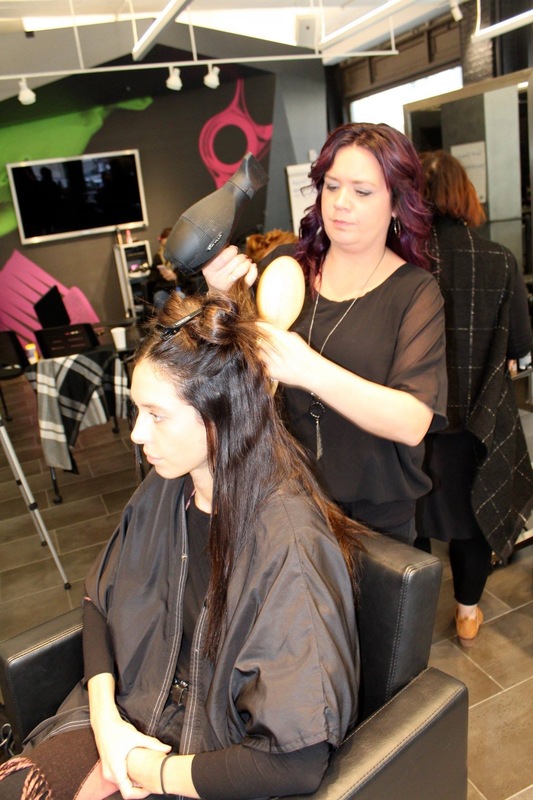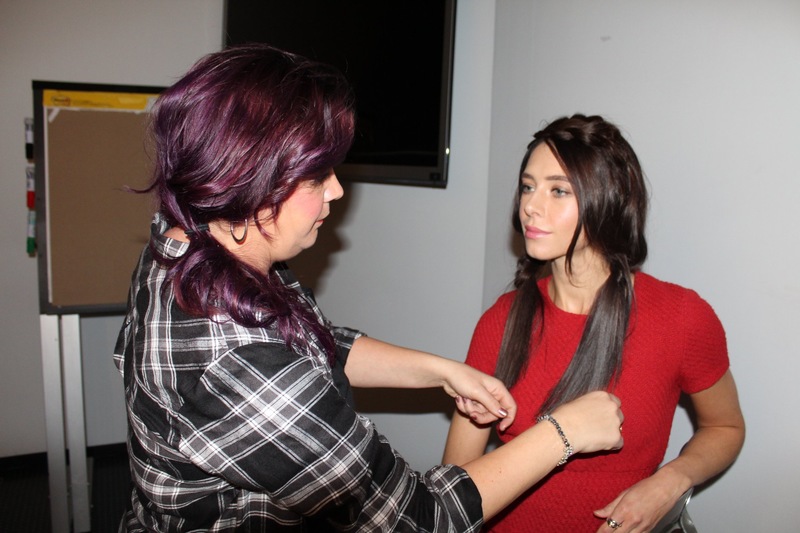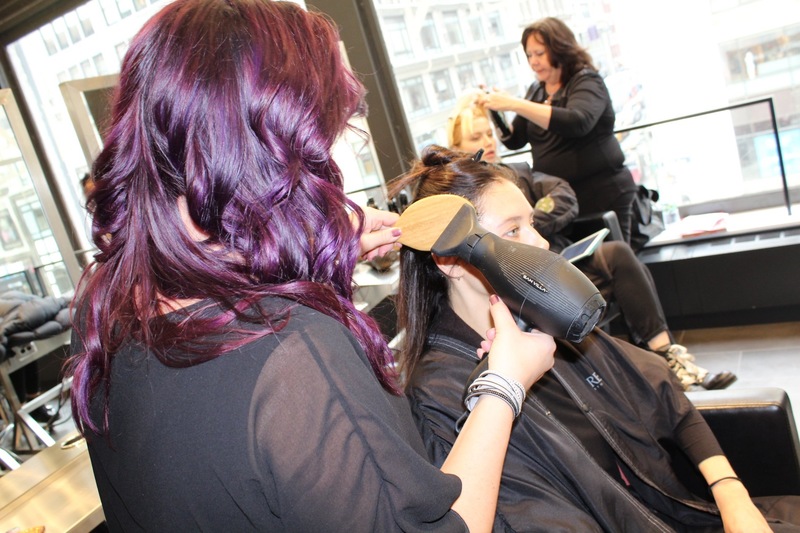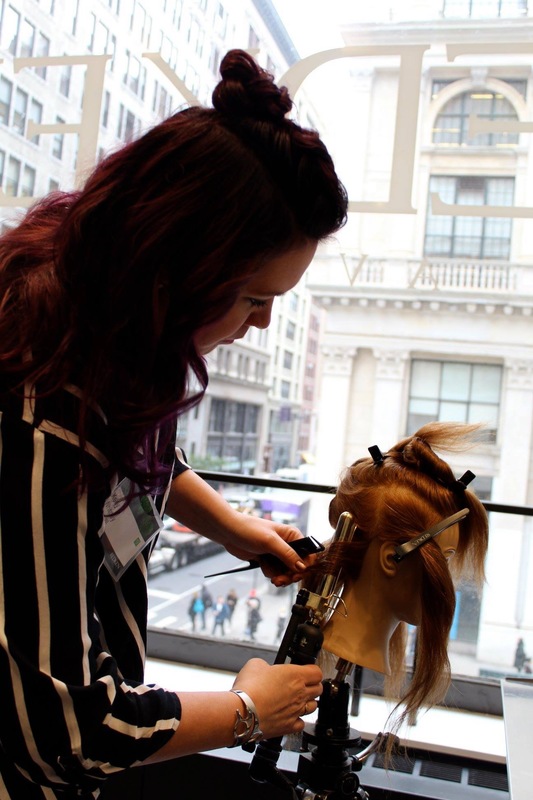 Hairstylist: Kelly Whitney IG handle: @ etsstyles  
Model: Anastasia Tymtsiv IG handle @anastasiatymtsiv
MakeUp: Xinxin Wang IG @xinxin_wang_xinxinwang
Photography: Josep Rivera IG @byjosephrivera