If you've been following the latest celebrity styles, from catwalks to red carpets, you know there is one thing everyone is changing this year – their color! At the forefront of every new shade emerging out of Hollywood and Fashion Week, we all know that there is a ShadesEQ formula behind it! A common question stylists often have is which shades to cocktail together to get their color from concept to completion. At the helm of educating stylists on all things Shades EQ, the fabulous Mr. J Ladner, member of the Redken #RTeam and colorist extraordinaire, expertly highlights how to achieve this season's hottest shades on his Instagram account and to take the education one step further he's helped create this amazing color guide for you to reference. Take a peek at some of his top trends for the season and his placement, technique, and formulation for bringing this shade to life!

Brownie Sunglaze
This next Spring hues must have is for that brunette guest who is looking to dive into the blonde or bronde flavor. What I've learned is that when we are transitioning a brunette to have more dimensions we should always allow their base to be the main focus and subtle transition into the high contrast bronde or blonde hues. Wet Balayage is a technique that is hitting the hair industry hot. Here is the break down of the technique that has exploded my presence on social media and it has changed my life.

Wet Balayage - The Breakdown.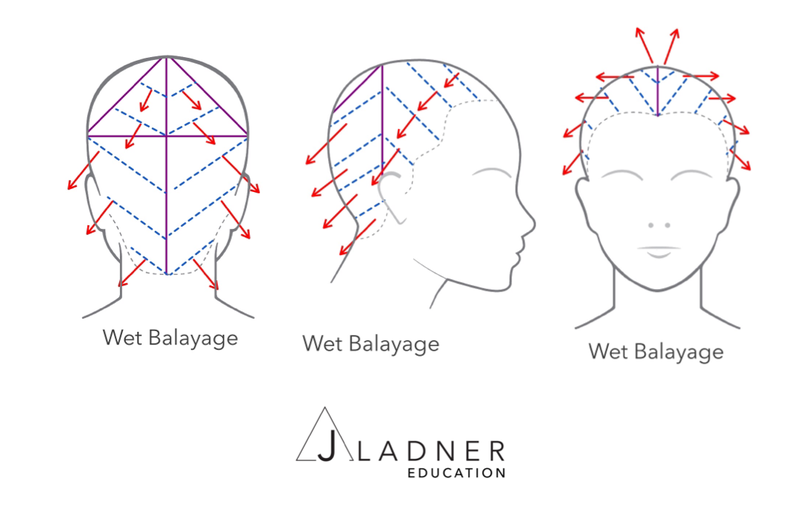 (Apply everything on cleansed and towel-dried hair for the wet balayage application)
Zone 1:
03n04n Redken Shades EQ
We wanted to just add that much-needed shine and depth with this formula. It has a brown to tan background color + blue/violet that allows neutralizing of unwanted warmth and to great major depth. The pigment carries the greatest amount of pigment to ensure richness. This is an important factor in the formulation and as we speak on zones 2 & 3 it will help you transition your flavors for a seamless blend.
Zone 2:
05n06na Redken Shades EQ
As we spoke about in the zone 1 formula, this is the transition color to seamless allow the two top zones to melt with ease. I added NA to the formula because it has a black to grey background and it helps me achieve a cooler effect and ensure that the unwanted warmth will be handled but still allow the N to be rich and chocolatey. Levels 04-06 has a medium amount of pigment and perfect for this wet balayage application.
Zone 3:
Flash Lift blonde Idol. A maximum power lightening powder. Up to 8 levels of lift.
This is applied on damp hair which is all about the wet balayage that allows you to blend better between zone 2. The magic behind wet balayage is that helps with porosity, lifts quicker and blend game is strong.
Allow this to process for 20-30 minutes.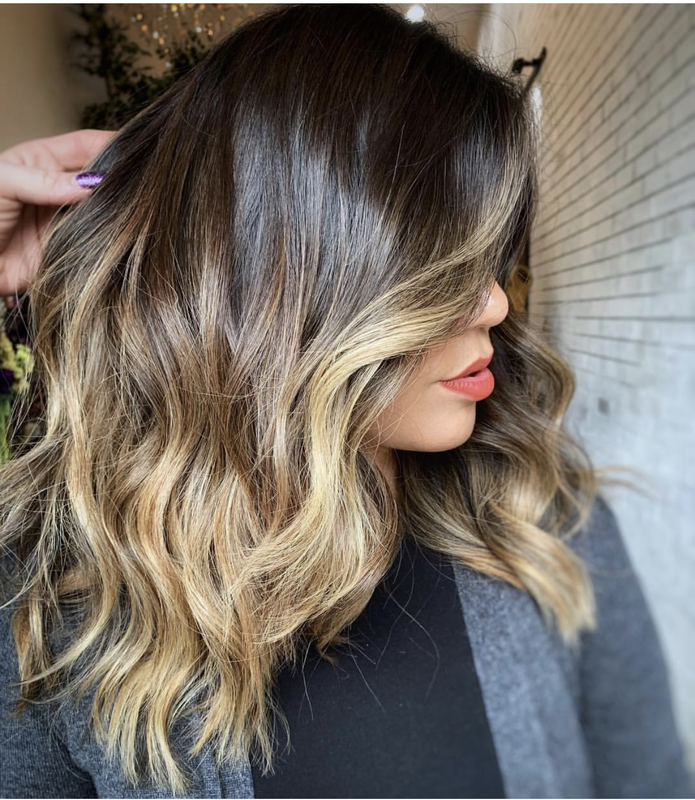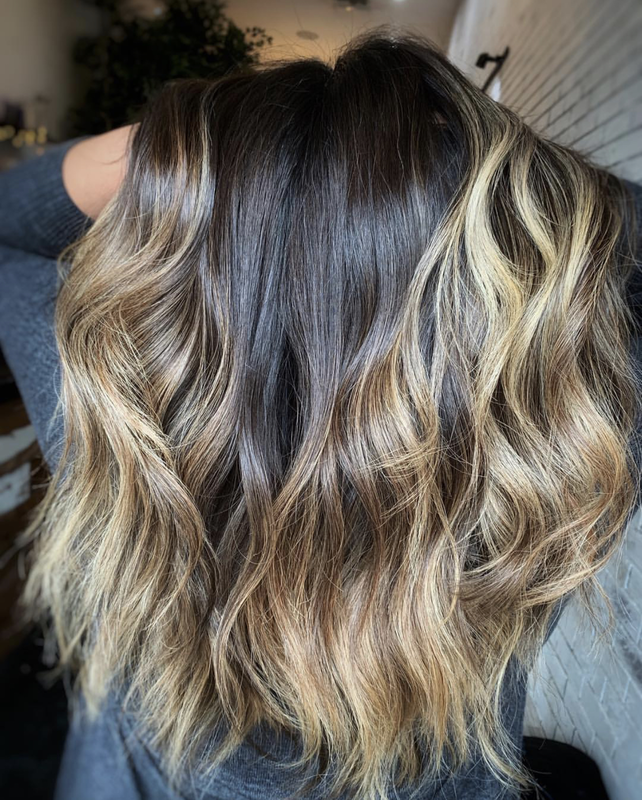 GLOSS IT UP.
Our all-over gloss is 09n 09g 09p Redken Shades EQ
Level 9 has the least amount of pigment to provide the lightest levels of deposit.
N will allow neutralizing, G is all about producing balanced, soft golden tones and when adding a little bit of P will allow you to cool off warmth and impart pearl tones. P background color is grey + blue/violet
---
Apricot Creamsicle

Tools needed to recreate this hair dream:
-Framar Foils
-Redken FlashLift Bonder Inside
-Redken Cover Fusion 8ngc
-Redken Shades EQ: 08wg 09g 08c + Clear = parts
Start the foundation with placing your foils with passion and purpose!

The spotlighting technique is a major trend for SS 2019 trend because it celebrates major lightness and brightness to open up your guests face.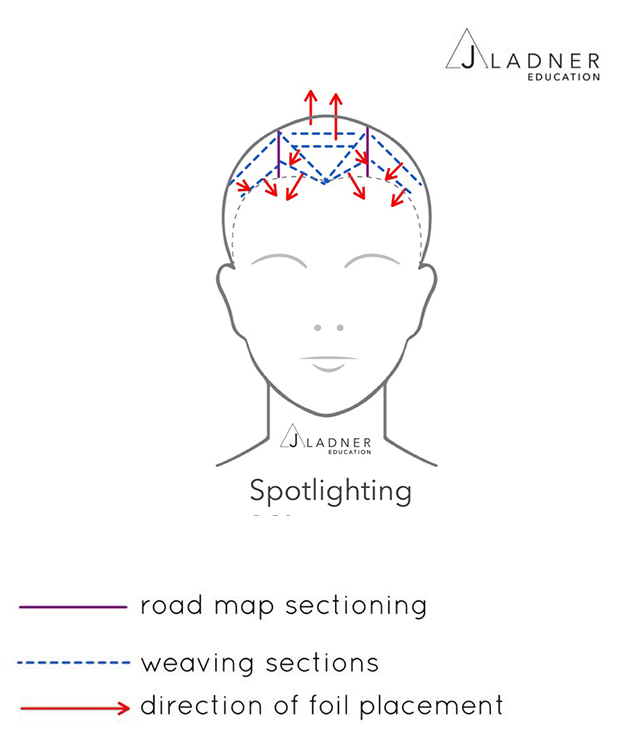 Ziggy Stardust placement allows you to work in bigger sections while helping your guest achieve the depth that is needed to have their blonde really pop.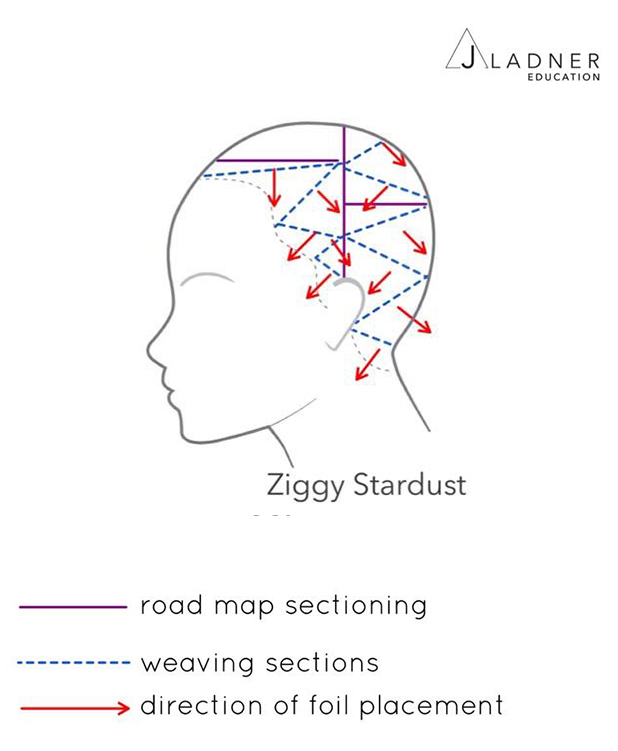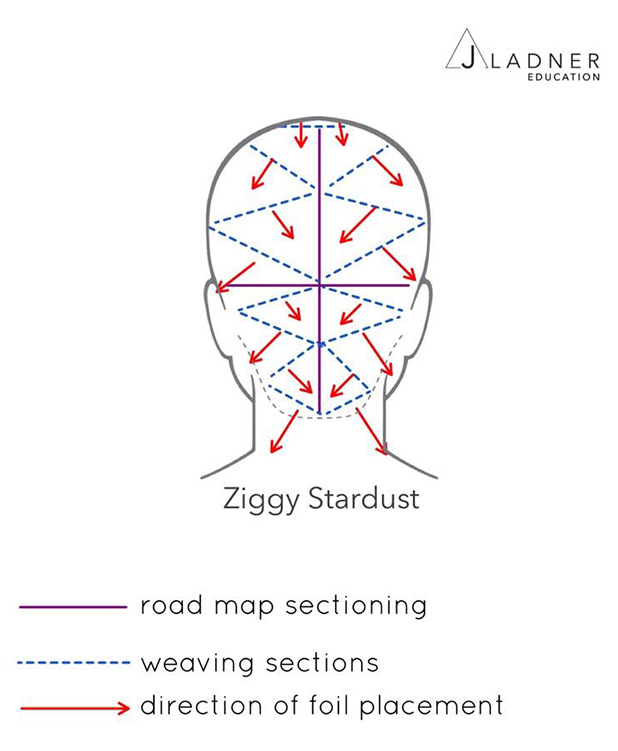 The icing on top is all about Redken Shades EQ – a Demi-permanent gloss that is packed full of wheat amino acids, silicone and a low pH that allows the hair to be more smooth, silky and shiny.
This color combination is perfect to celebrate soft warm golden tones & adds a rich copper overlay!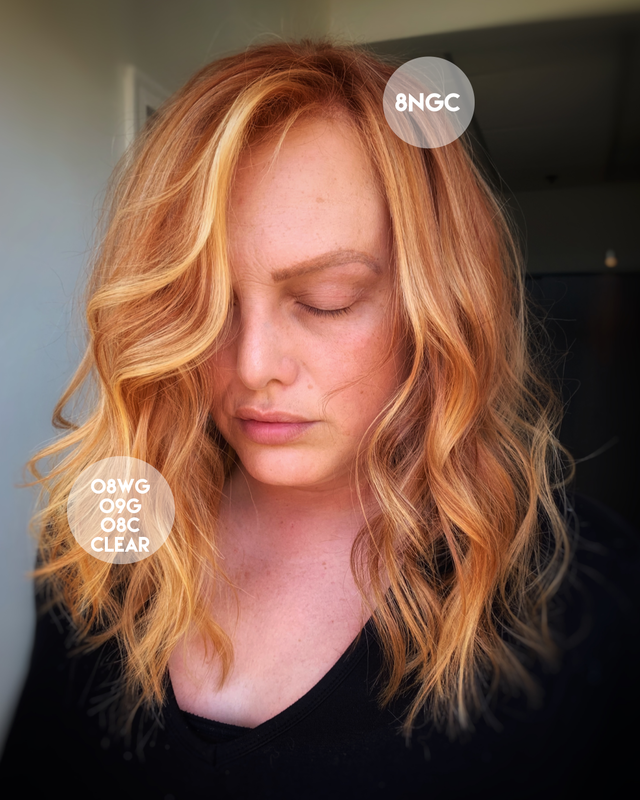 The Application Process:
Stay tuned for even more formula tips and application tricks from Mr. J Ladner, coming out soon!
---
Be sure to check out even more of Mr. J Ladner's education on his website https://www.jladner.com/education and follow @Redken on social media for the latest updates and tag us in your #RedkenReady looks!