At the heart of everything, Redken loves to give stylists the tools to "Learn Better, Earn Better, and Live Best." Their latest launch – Redken Styling Society– is a dose of inspiration that is sure to give stylists and clients endless motivation. This exclusive collective is a unique group of Redken Artists and Educators that were chosen based on their excellence in existing content creation and styling skills. As a part of their membership, these 11 stylists will receive custom swag, exclusive brand opportunities and a first look at Redken's newest styling products. In return, they'll post all of their exciting Redken styling news, finished looks, and exclusive moments utilizing #RedkenStylingSociety. This gives their followers a unique perspective and personalized posts around all of Redken's latest releases.
We caught up with a few of the Redken Styling Society Artists to see what they were excited about most!
"Redken's Styling Society is a small community of Redken artists and stylists from all over; chosen based on content and credentials. We come together and choose products to feature and create new looks and educational content with. We also help and boost each other's posts and support each other's work online and offline." – Laura Frazier
"I think followers should look forward to unique and simple styling tips as well as being able to have direct communication with the society with any questions they may have! I'm so excited to be able to talk hair with clients and professionals on such a cool platform that's inclusive of everyone!" – Heather King-Labeur
"Being part of the Redken Styling Society gets me excited to bring knowledge on our stylers for stylist behind the chair and clients who style their hair at home. We have a wide array of stylers and are always innovating, which is why I want to help open new avenues on how to use them to become Redken Obsessed!" – Karla Valenzuela
"I am so excited about the Redken Styling Society. I can't wait to bring new tips and trick and finishing techniques to the public. Stay tuned for some really relatable content! I am going to break down steps so you know how it was created and make it easy to replicate." – Ashley Flora
MEET THE TEAM!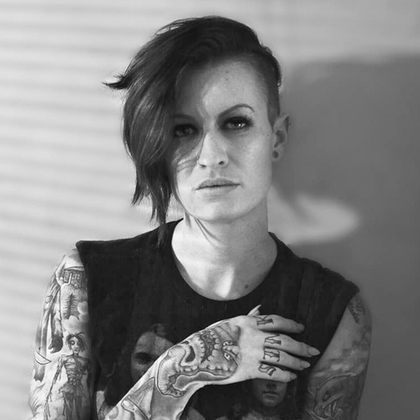 Laura Frazier has been a hairstylist for over 11 years, and a Redken Artist for over 3 years. She's based in Charleston, South Carolina with her 2 Great Danes. Full Frame 07 is her go-to styler for heat protection, flexible hold, buildable strength, and a perfect finish.
Follow Laura on Instagram at @hairzillaa
ASHLEY LEMASTER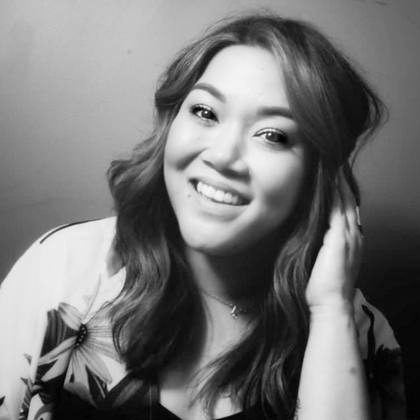 Ashley Lemaster has been a hairstylist for over 12 years, with 3 and a half years as a Redken Artist and then full-time educator. She calls The Owl and the Pussycat Salon in Brooklyn, NY her home base. Her go-to product is Triple Dry 15 because it gives hair the perfect texture and movement for an effortless, natural look with a medium hold.
Find Ashley on Instagram at @ashlemaster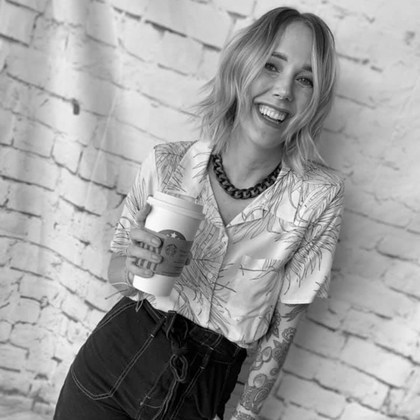 Heather King-Labeur has been a hairdresser for over 10 years, and a Redken Artist for 4 of them. Her favorite Redken product is Dry Shampoo Powder 02 – she loves the volume and texture it gives her fine hair.
Follow Heather on Instagram at @HKprofessional
Karla Valenzuela has been a hairstylist for over 10 years, and a Redken Artist for 2 of them. She calls Madison Avenue Salon and Day Spa in Chandler, Arizona her home base. Her favorite Redken styler is Wind Blown 05 for the airy dry texture it gives.
Find Karla on Instagram at @kolor.me.karlaa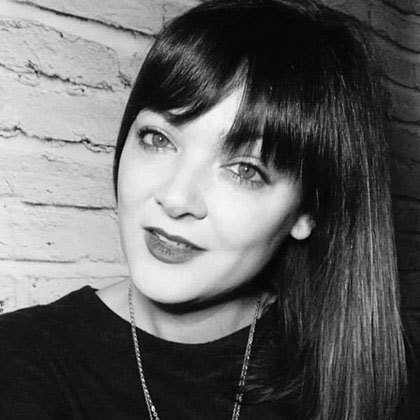 Ashley Flora has spent over 14 years as a hairstylist, a Redken Artist for 5 of them, before later joining Redken Corporate. Now she is a Redken Regional Educator in North and South Carolina. Jen's Styling Booth in Charlotte, NC is her home salon. Her favorite Redken product is a combo of Wind Blown 05 and Quick Tease 15 – together they create texture and volume she loves.
Follow Ashley on Instagram at @afloralayage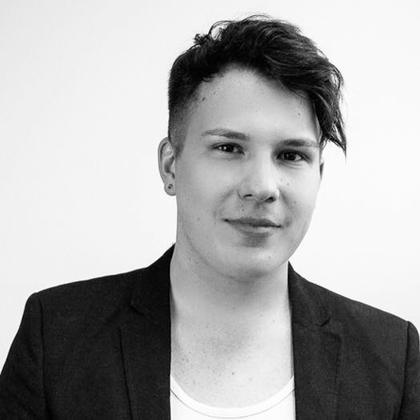 Blake Reed Evans has been a hairstylist for over 9 years, with 5 years as a Redken Artist. His home base is Shear Art Salon in Tampa, FL. His favorite styler is Wind Blown 05 – he shares, "it's like hairspray and dry shampoo had a baby that creates volume, texture without any crunch."
Find Blake on Instagram at @blakereedevans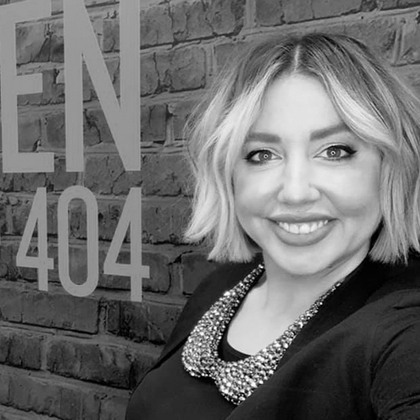 Jamie McDaniel has been a hairstylist for over 10 years, with 3 as a Redken Artist. Her home base is Columbia, MO. Her favorite Redken styler is Iron Shape 11 because it provides heat protection + hold, and she considers it the "oven mitt for hair."
Follow Jamie on Instagram at @JamieMcDHair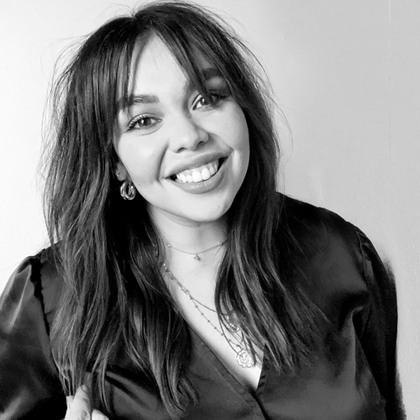 Brittany has been doing hair professionally for 12 years and is a third-generation stylist. She's been with Redken for over 3.5 years, and is the owner of Reformation Studios in Joplin, MO. Her favorite Redken product is Triple Take 32 for its high hold control without the crunch, and how fine the spray is because of the triple nozzle.
Find Brittany on Instagram at @britblends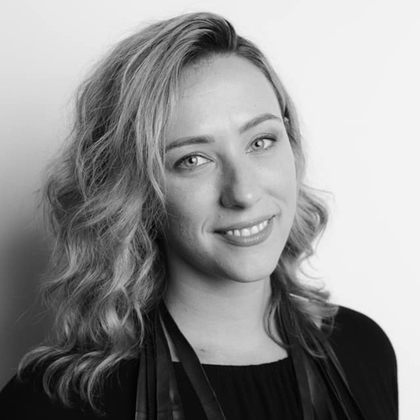 Kate Curran has been in the industry for 14 years, and a Redken Artist for 4 of them. She's the owner of pHd, Philadelphia Hair Design opening fall 2019 in Center City Philadelphia. Her favorite Redken product is Satinwear04 - her A1 from Day 1. She shares, "it's great for everyone, whether used on its own or layered with other products to customize. And it smells so good!"
Follow Kate on Instagram at @hairbykatec or @philadelphiahairdesign
ALEX PELEROSSI HOWELL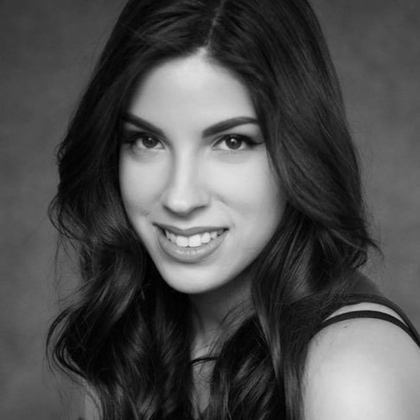 Alex Pelerossi Howell has been a hairstylist for over 8 years, 2 of them as a Redken Artist. She calls Pink Mullet Salon in Nashville, TN her home base. Her favorite Redken product is Powder Grip 03 because of its versatility when creating styles.
Find Alex on Instagram at @Alex_Haircraft
ELLEN DEVINE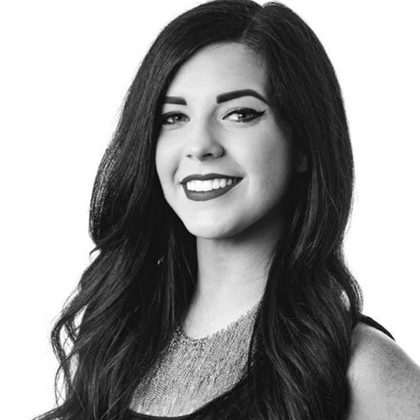 Ellen Devine has been a hairstylist for over 10 years, working with Redken for over 7 years. She calls Salon Bordeaux in San Diego, California her home base. Her favorite styler is Dry Shampoo Paste 05, as it provides instant matte volume and texture in any style and gives a great foundation in upstyling and braiding.
Follow Ellen on Instagram at @Ellendevinehair
Although currently a closed membership, if you're interested in joining the group it will be expanded down the road on a referral basis from its current members. Tune in to @Redken and your favorite Redken Styling Society members for updates!
---
For more color formulas, tips, and tricks visit www.redkensalon.com/, follow along and tag us in your creations on social media @Redken!