We all loved Cottagecore in 2020, but this year, as with many things, let's take it a step further! That's right, we're talking about Regencycore. The hottest new aesthetic that's been trending on every social media platform since the premiere of the secretly sexy Netflix Original TV show, Bridgeton. Regencycore, also known as Royaltycore is the next big thing in style.
You know Cottagecore as daintily filtered photos of serene countryside picnics, floral off-the-shoulder dresses, and flowy hair gently draped in daisies. It's the sweetest fashion trend to emerge from TikTok. But while sweet is nice, 2021 has brought us something sexier, which is Regencycore.
Regencycore is the fashion trend popularized by Bridgerton, but has been in everyone's subconscious since movies like Emma. and Little Women debuted. You might recognize this trend by the elbow-length gloves, corsets, pastel empire-line gowns, and lots of floral accents. While a lot of the trend lies in the apparel, a huge portion of Regencycore rests in the hair! As seen in Bridgerton, if your hair isn't perfect, you haven't nailed the look. So, here are some ways to obtain Regencycore hair.
Intricate Up-Dos
Raise your hand if the only up-do your hair has seen since the Pandemic began is a messy bun! Don't worry, we know you may be a bit out of practice to do a Bridgeton-worthy up-do, so we've gathered some of our favorite tutorials. Here's an awesome tutorial for an elegant upstyle for when you're feeling ambitious. Or, if you're easing back into things, maybe try going for this perfect summer upstyle. However, if you decide to pull up your hair, make sure you preserve your hard work by securing your up-do with Redken's Control Addict 28.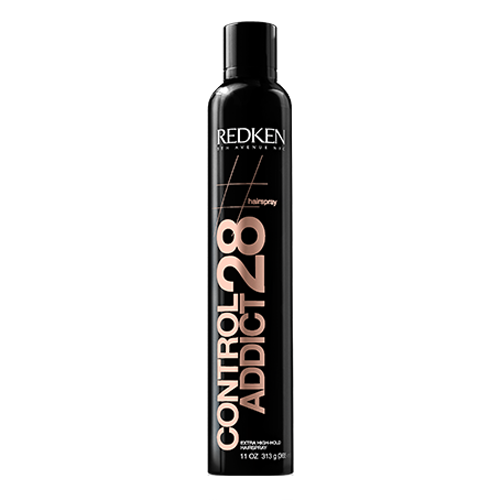 Curls for Days
Curls! Curls! Curls! If there's one thing the hairstylist of Bridgerton loved, it's curly hair! Penelope, Marina, Eloise, and so many more characters were fabulously styled with the most immaculate curls to ever hit Netflix. Fortunately for you, immaculate curls are actually quite simple to achieve. If you don't have natural curls, you can always create some of your own with Sam Villa Professionals 2-in-1 Marcel Curling Iron & Wand 1". Or, if you do have naturally curly hair, tighten the ringlets and keep your hair healthy with MOTION.LOTION by KEVIN.MURPHY.
Decadent Hair Pieces
Whether it's a crown fit for a queen or a pearl headband, Regencycore is all about the headpieces. Like Tyra Banks always said, it's about modeling from H-2-T (head-to-toe), and Regencycore is no exception to the rule. As Bridgeton and Emma. showcase, you can never go wrong with a good hairpiece. You can take a cue from Anya Taylor-Joy's character's handbook as Emma and wear a gorgeous Regency-era bonnet, or, if Marina Thompson is more your style, you can opt to wear a dainty, yet sparkly tiara. Whatever the headpiece you choose, just be sure to make sure that it makes a statement.
Written By: Sahara