Summer flings don't always have to be a thing, especially when it comes to your strands. Sure, it's fun to mix up your regular routine every once in a while, but when you do come across a combination that works for your tresses, it's best to remain committed. And when it comes to creating styles that last for days on end, we're not afraid to remain monogamous to our holy grail duo: the Sam Villa Professional Sleekr Iron and the Redken Detox Cleansing Cream Shampoo. Read on to find out why these two must-haves will absolutely help you up your hair game this summer.
One and Done?
When it comes to heat styling, it's best to invest in a quality tool that will achieve the look you want with minimal damage. Enter: the Sam Villa Signature Series Sleekr Iron. Anything but your average straightener, this innovative iron is designed to smooth the hair, restore shine and add touchable softness to any style, whether you want a stick-straight finish or gorgeous-looking waves. Featuring two tourmaline-coated ionic ceramic plates that won't snag on the hair, this iron heats up quickly and evenly for seamless styling. It also features three settings for every hair type, including a setting designed to protect color-treated strands.

But what good is a hot tool without a powerful product to prep your hair? The Redken Detox Cleansing Cream Shampoo cleans far beyond a traditional shampoo. This purifying formula removes product build-up, excess oil and pollution as well as minerals found in hard water, such as copper, iron, magnesium and calcium. Suitable for all hair types, this product is designed to be used once a week, leaving your scalp feeling clean, refreshed and nourished.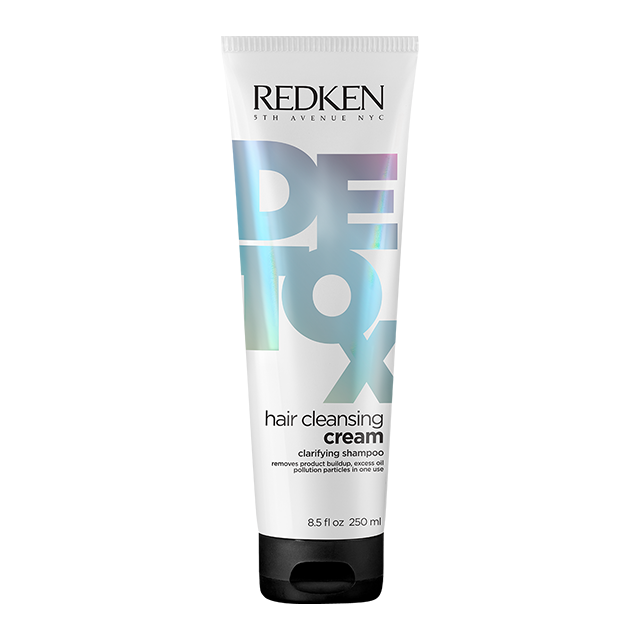 Better Together
You know what they say: Two is always better than once, especially in this case! When you combine the squeaky-clean results of Redken Detox with the power of the Sam Villa Signature Series Sleekr iron, you have a match made in hair heaven! Perfect for the lazy girl in all of us, this sneaky combo is the secret to keeping your style looking fresh all week long. So what is it about this combo that works? When your hair is stripped of any build-up, grease, or residue (pollution, we're looking at you!), your hair automatically looks cleaner, allowing you to maintain your style for longer. What's more, when you give your scalp a thorough cleansing, there's no need to shampoo more than 1-2 times a week, especially if you allow your hair to get used to its natural oils. When you pair Detox's squeaky-clean results with the long-lasting effects of the Sleekr iron, you have a hassle-free recipe for gorgeous, fresh-looking strands for days on end—no additional styling required until wash day!
Be sure to visit @samvillahair for even more tips, tricks and tutorials!