If the runways were any indication, while individuality and texture were still prominent this season, we'll be seeing smoother and sleeker variations everywhere this season. This is not to say that curls and waves are going anywhere, but simply that we will see more modern versions of these go-to styles. Haircuts have taken on new shapes and primarily shorter lengths, which mean styling will be key.
After season upon season of air-drying and rocking a natural style, your clients may need a refresher (and a few fundamental products) to get the job done. Healthy hair is the single most important aspect of getting this look and with Keune's Keratin Smooth line, you'll be able to nourish their hair and their style! Keratin is a necessary building block of the hair structure and these products work to infuse their strands with this from start to finish. Keep reading for a few of our favorite product recommendations and styling tricks you should recommend this season.
Organization
First thing's first, just like Marie Kondo is sparking joy in closets across America, you'll want to spark change in your client's organizational routine when it comes to their hair. Not only should they toss products that they haven't used all year (or ones that don't bring them joy) they should stay organized while styling! Creating clean sections during styling – curling, blow-drying or braiding – will help you get a sleeker style quickly and with less fuss.
Products Are Your Friend
From starting in the shower to finishing with a serum, Keratin Smooth is a smoothing line that can replenish moisture and shine while delivering the clean definition they are looking for. Which one is best for them? Take a peek at our product guide below!
Product Pick: Keratin Smooth Shampoo & Conditioner
Infused with Keratin and Provitamin B5, this shampoo and conditioner system will work wonders to keep hair silky and smooth while replenishing damaged strands – leading to stronger, healthier hair from the start!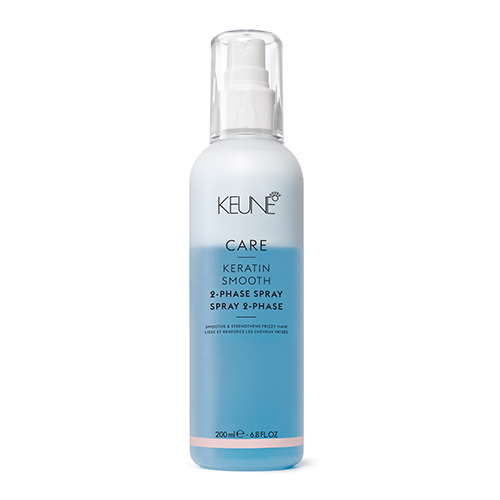 All clients will agree, the problem damaged hair faces most often is tangles! This spray works to instantly condition hair and restore moisture while leaving locks with a smooth and silky weightless finish.
Keratin Smooth Silkening Polish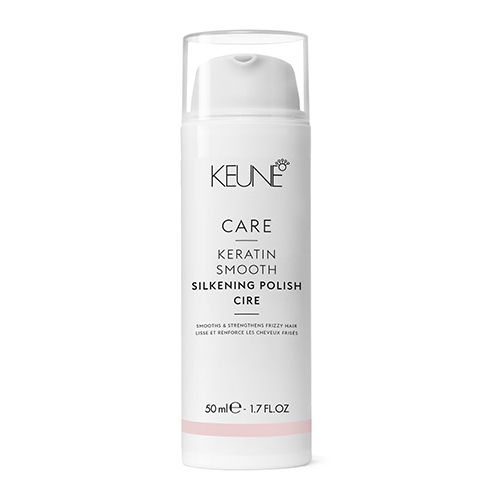 If clients are looking for definition within their style, this cream it the crème de la crème! Fight frizz and get a flawless finish by applying this prior to a blow dry.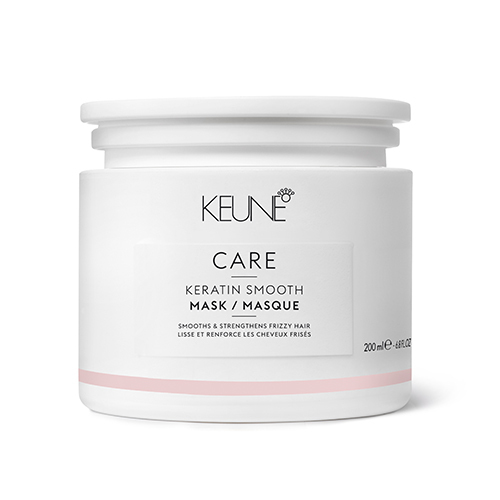 Because, #selfcare! Whether it is once a week or every other, adding a mask to their to-do list will seriously step up their styling game. Shampoo, apply and let the mask work it's magic. They'll be left with seriously shiny and strong results. *You can even suggest this as an add-on service at the salon.
Keratin Smooth Smoothing Serum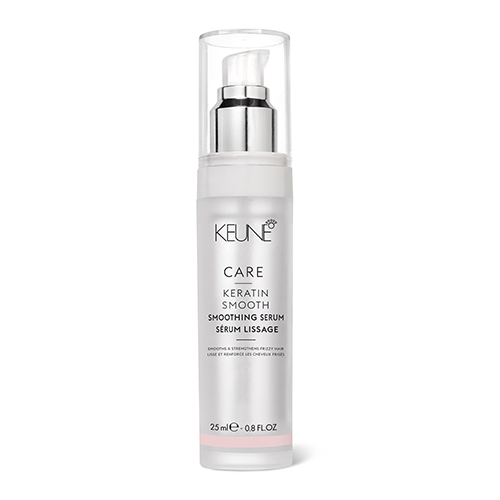 We can't help but love a great serum and we're sure your clients do too. Formulated with Argan Oil, Keratin, and Essential Minerals, it works to strengthen as it soothes. It will not only add shine but will protect from damage of heat styling and environmental factors. This is the perfect working styler and finishing product for this system!
---
Keune, for the salon professional since 1922.
To learn even more about their brilliant color, stunning styling, and trend inspiration be sure to stalk Keune on Bangstyle and follow them on Instagram, Facebook, Twitter, and Pinterest!