The subject of countless relatable memes and a real time saver - dry shampoo has officially become a staple for women (and men!) all over the world. Apart from revamping any second-day style, dry shampoo has the ability to completely transform your look. But, it could be the one styler that you're using all wrong! While it is widely utilized by consumers, the question remains as to whether or not it is being properly applied. If you're curious about the right and wrong way to use dry shampoo, be sure to ask your stylist or keep reading for a few quick and easy tips for adding dry shampoo to your style and check out the latest release from Redken – Deep Clean Dry Shampoo – that will totally upgrade your routine!
What is it?:
Dry shampoo can come in many forms - paste, powder, aerosol and sometimes even foam. It is applied at the root to soak up extra oil and prolong the life of your blowout.
When to use:
While most clients reach for it in the morning on day two, three, and even four, we suggest applying it the night before. By applying it at night time before bed, it gives the formula ample time to work while you're sleeping.
How to use:
As a general rule of thumb, dry shampoo can be used on second-day styles and beyond. And with Redken's new Deep Clean Dry Shampoo, you can even use it to revamp day three and day four hair! Dry shampoo is best applied at a distance of at least 6-8 inches from the root. A common mistake is spraying the product directly at the root during the application, which can cause product buildup. After application, brush through to remove any residue and enjoy a fresh, clean feel.
*Pro-tip: For clients with fine texture, it can even be applied on freshly styled hair to finish the look, add volume and lock the style in place. Alternatively, for any texture: spritz throughout mid-lengths to create texture and separation throughout your style.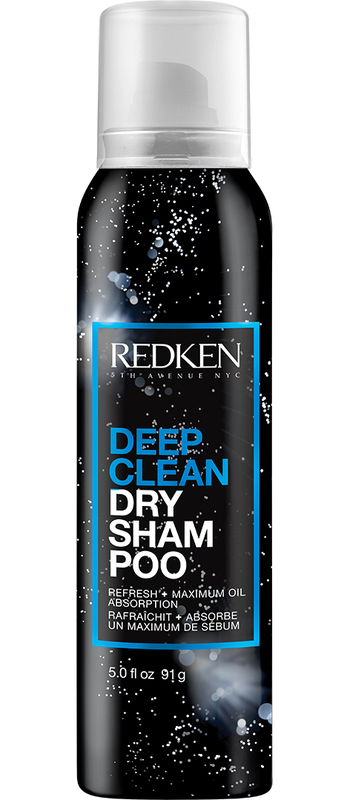 Why you'll love it:
Redken Deep Clean Dry Shampoo is high performance dry shampoo that provides maximum oil absorption. Formulated with rice and tapioca starch, it soaks up oil without leaving excess residue, even on brunette base colors. This weightless formula instantly revitalizes your look so you can save your style and time.
---
For more color formulas, tips, and tricks visit www.redkensalon.com, follow along and tag us in your creations on social media @Redken!