Teasy lights are a technique that uses backcombing to create a softer transition between base shades and highlights. It can be used to create ombre, sombre or babylight looks or anytime you're looking for a soft grow-out. "Sometimes when you're doing teasy lights, it's hard to get your backcombing to take or hold, so I use dry sections clip," explains Twylla Jane, Sam Villa Ambassador and owner of Lumos Nox Salon @twyllajane.
See her technique on TikTok and learn more below!
Insert a

dry sectioning clip

into section and backcomb behind the clip (moving it towards the head). The clip holds the backcombing in place.
Flip foil and apply product to the other side, the clip provides easy control when reversing the foil.
Shop The Technique:
Sam Villa Professional Dry Sectioning Clips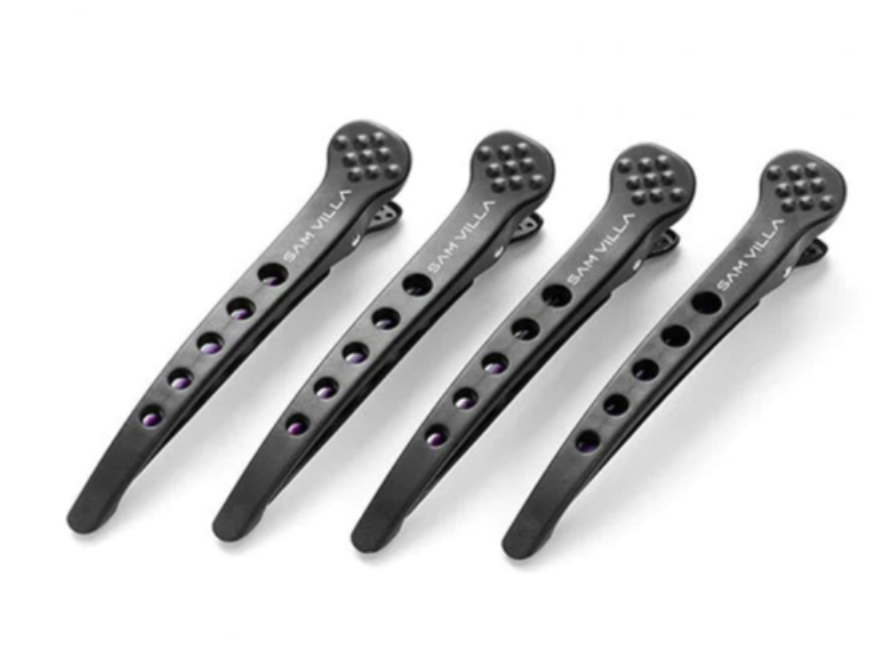 "My absolute favorite clip to use is a Sam Villa Dry Sectioning Clip because it has a silicon band that really holds hair in place, even the little, tiny ones, so it's easier to apply product with precision," says Jane.
To learn more from Sam Villa and Team, check out FREE weekly Facebook Live classes and 10-minute YouTube tutorials. The complete catalogue of customizable education for salons, shows and events, including Thrive On, is available here.