Being a hairstylist is a gratifying and creative job. However, sometimes pushing yourself outside the box of everyday salon life can inspire a new passion for your career and refocus your vision. "Competitions are opportunities to spread your creative wings, nurture your inner artist and inspire you beyond salon life," says Creative Director for Sam Villa, Teresa Romero, this year's Master Hairstylist of the Year winner at the Southwest Hairstyling Awards (SWHA). Keep reading to learn more about Romero's inspiration and see her winning collection!
Today's looks are often inspired by styles of the past. Romero wanted to push that idea and think in reverse about what people in the future might find inspirational about today's hairstyles. "This group of images is meant to stir and challenge us, to imagine a world that hasn't yet happened," she says.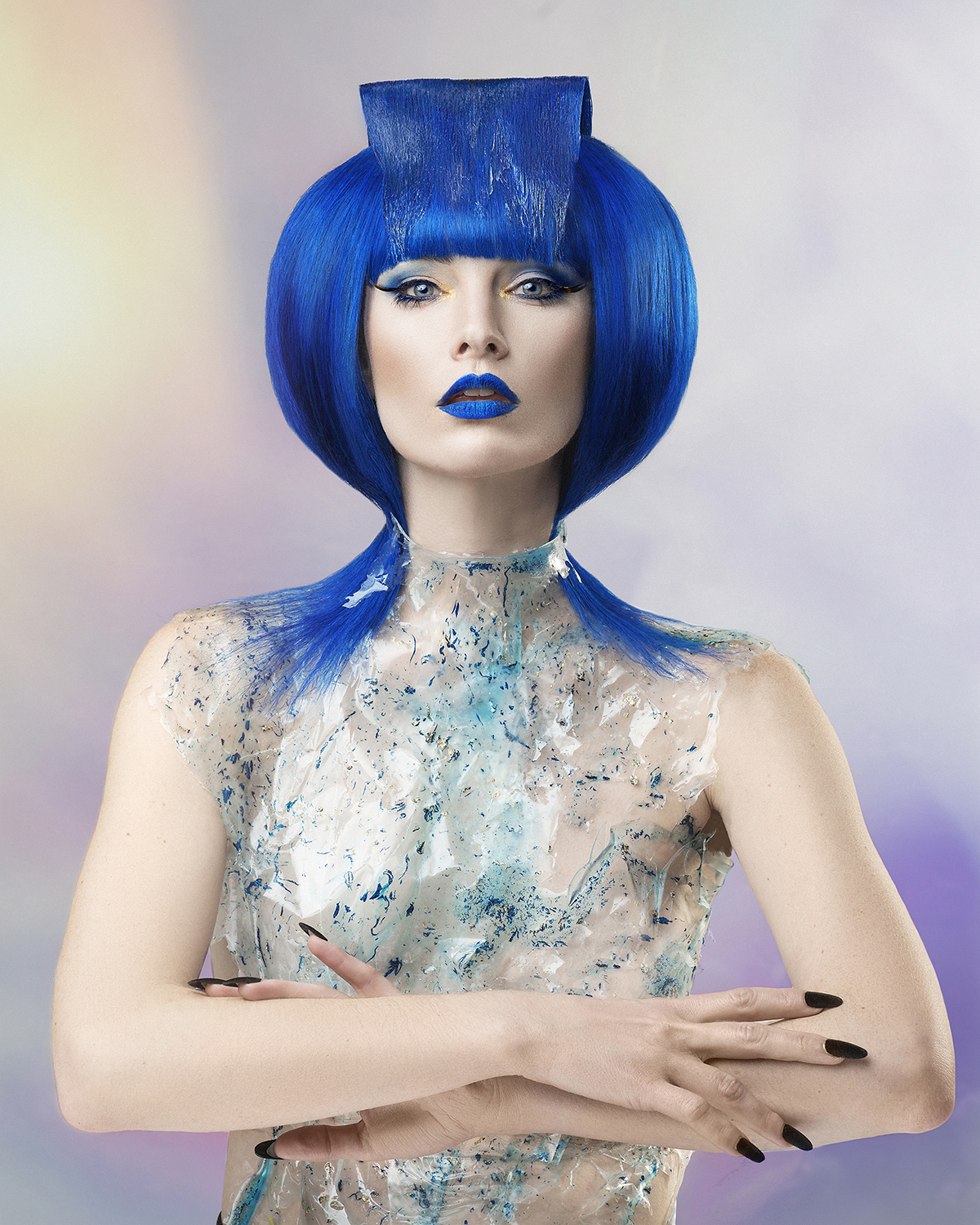 Romero took factors such as hair texture, cyberpunk, anime, recycled materials, eyeglasses, and face masks and pondered how they would inspire future generations of hair/makeup and fashion artists. "I found so much motivation by changing my mindset and looking at the present as if it were the past," she explains.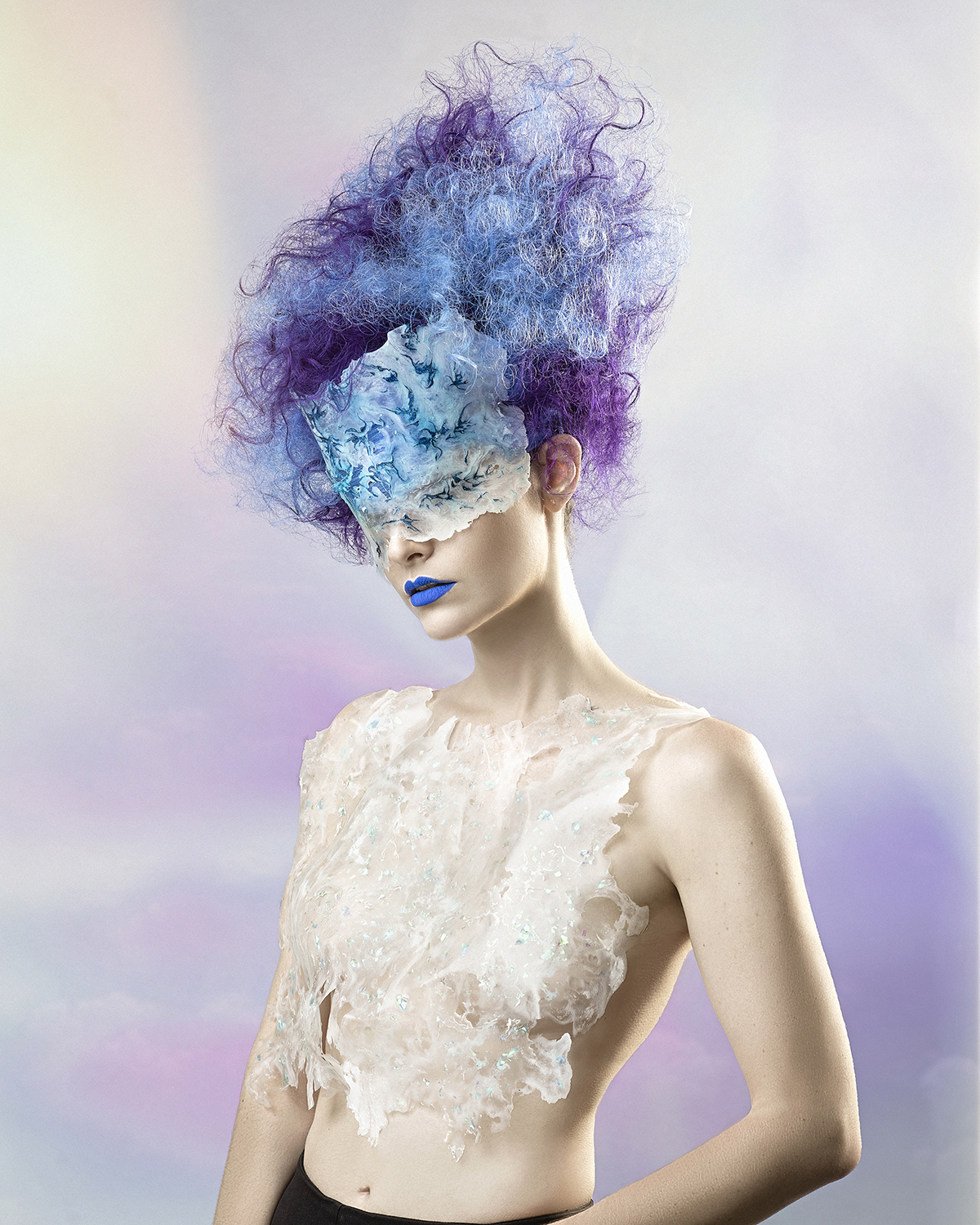 Each of her models has a combination of hair, hand-shaped pieces of hair wrapped in resin, and bold colors. Romero took familiar textures and shapes and reinvented them into reflections of the future. Stone-like sculpted skin with bold lip colors defines the makeup, while the handmade resin wardrobe, paint, and jewel embellishments mimic organic shapes with polished punk influences.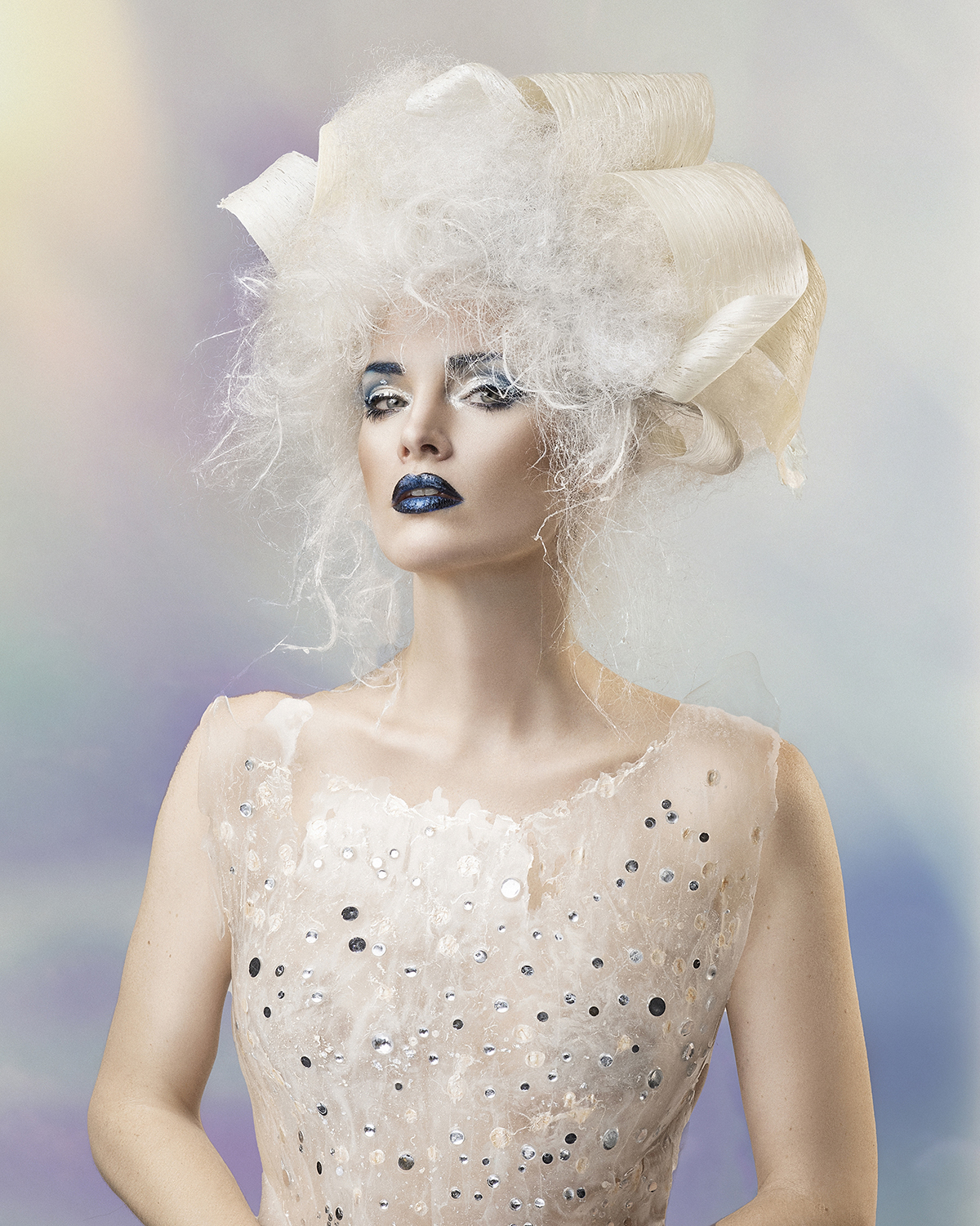 "It was an honor, to win Master Hairstylist of the Year and spend time with so many amazing creatives. I'm so grateful for people like Lynda Baker, Chief Executive of the Southwest Hairstyling Awards for putting this all together," states Romero.
Credits:
Hair and Wardrobe: Teresa Romero
Photography: Nico Norsdström/Obsidian and Blush
Makeup: Tanya Ortega and Sarah Contey
Model: Melissa Ann Taylor.