Curly hair is beautiful all on its own, but sometimes adding highlights or upgrading your hue can create just the change you've been looking for. The biggest concern when coloring curly hair is the worry that it will damage curl patterns and lead to frizzy or undefined looking strands. However, with the right lightening or coloring products paired with key color care curly hair clients can achieve any shade they wish!
The Secret Weapon: A Shades EQ Gloss
No matter what your hair type, getting a gloss is a must-have for all shades and especially highly textured hair. A hair gloss or toner is the process of using Redken Shades EQ to impart shine, balance pH and add tone to the hair. It can counteract unwanted tones due to lifting or environmental wear, add shine to increase definition and regulate the pH of the hair strand to help smooth the cuticle after coloring.
Looking for an extra helping hand? Make sure your client uses Redken Shades EQ Bonder Inside for an extra dose of bond-building to strengthen sensitized hair and reduce alkalinity after lightening for a smooth cuticle with shine and condition.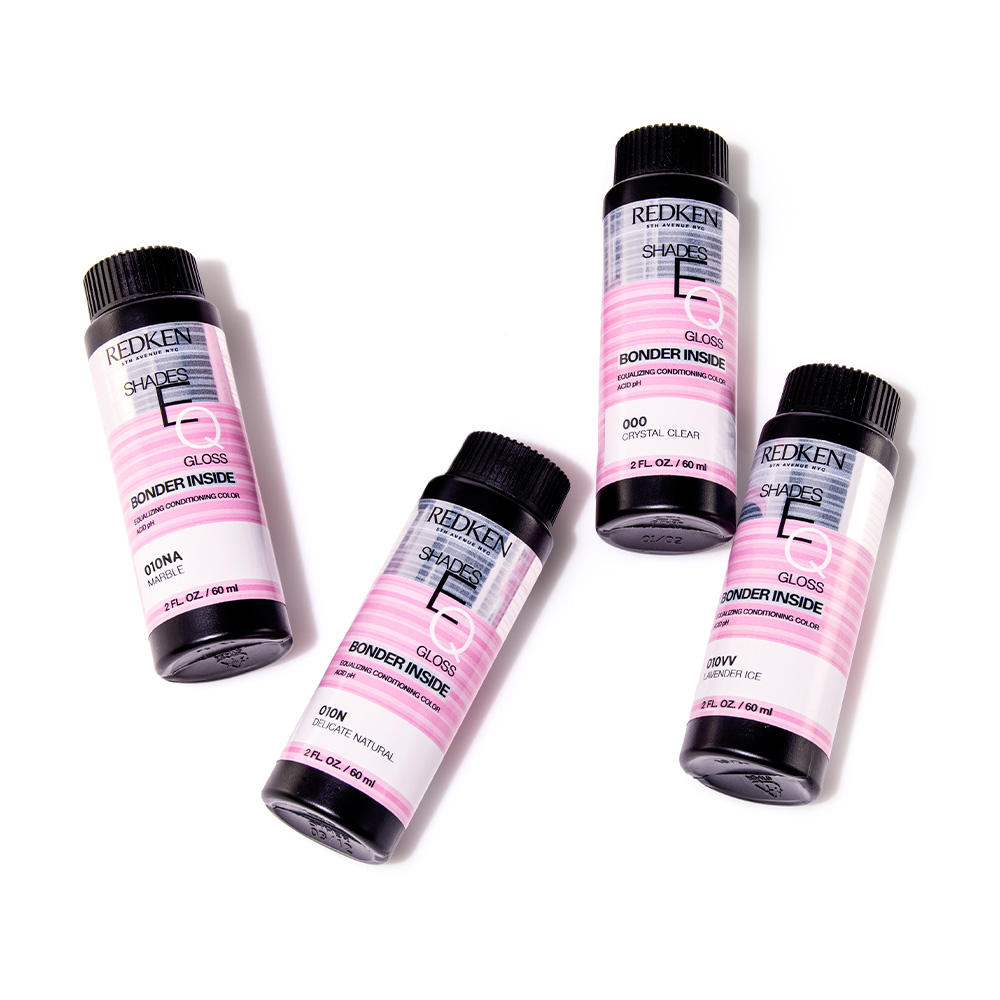 Balayage vs. Foils for Curls
When it comes to wavy, curly or coily hair placement can make all the difference. Highly textured hair has extremely unique patterns from one client to the next and most curly clients have multiple curl types. For this reason, when it comes to highlighting hair — the placement of lightener is key!
For some clients, stylists swear by the use of foils to get a pronounced degree of lift, while others only use free-hand methods like balayage to ensure the perfect placement. While there is no right answer there are a few reasons to use each.
Balayage allows the stylist to paint lightener on individual hair strands to highlight highs and lows within a crescent or pull out specific sections to change the silhouette of a finished look. This is an ideal way to custom tailor a finished look and works beautifully for clients who regularly wear their hair natural.
Foils have a time and place — they are ideal when looking for high impact or for clients that regularly blow dry or straighten their hair. This allows the stylist to maintain control while creating a style fit for multiple style finishes.
After Care for Color-Treated Curly Hair
Damage is one of the biggest concerns for highly textured clients who color their hair. This is because curly hair can sometimes tend to be on the dryer side, so consistent bleaching can sometimes damage the cuticle or weaken the strand.
During lightening, the use of Redken Flash Lift Bonder Inside + Redken Shades EQ Bonder Inside are ideal to cut down on damage and maintain strength and smoothness. From here, targeted aftercare is a must!

Acidic Bonding Concentrate
The entire Acidic Bonding Concentrate line is designed to smooth, strengthen and condition the hair fiber. This is ideal for curly clients following color treatments to help the look and feel of hair patterns by restoring definition and shine.
For best results: