¡Si has hecho la vista gorda hacia el próximo año escolar, permitirnos a redirigir tu enfoque! Con los cambios estacionales, viene los cambios del estado de las vacaciones de verano a un estudiante de tiempo completo. ¡¿Entonces por qué temes el inminente cuando puedes tomar un paso delante de los otros?! Mientras que estás escogiendo el traje perfecto, empieza a empezar el estilo perfecto para emparejar. ¡Sigue leyendo para estilos que están listas para la pasarela, disculpa, el pasillo!
Efecto Mojado

Image: Instagram/@zendaya
Hay que ser realistas, cabello de la piscina está de moda y es la única manera de no rendirse de los últimos días del verano. Ahora, no vengas al primer día de la escuela con cabello totalmente mojado porque va a dejar la impresión que no estás lista a tus maestras. Utiliza una espuma a través del cabello después de la ducha y deja al cabello a secar al aire libre mientras que acabas de listar. Cuando has terminado, utiliza un difusor para estrujar el cabello y crear textura, luego cepillar las puntas suavemente y estás lista para ir a la escuela con un efecto mojado.
Ondas Suaves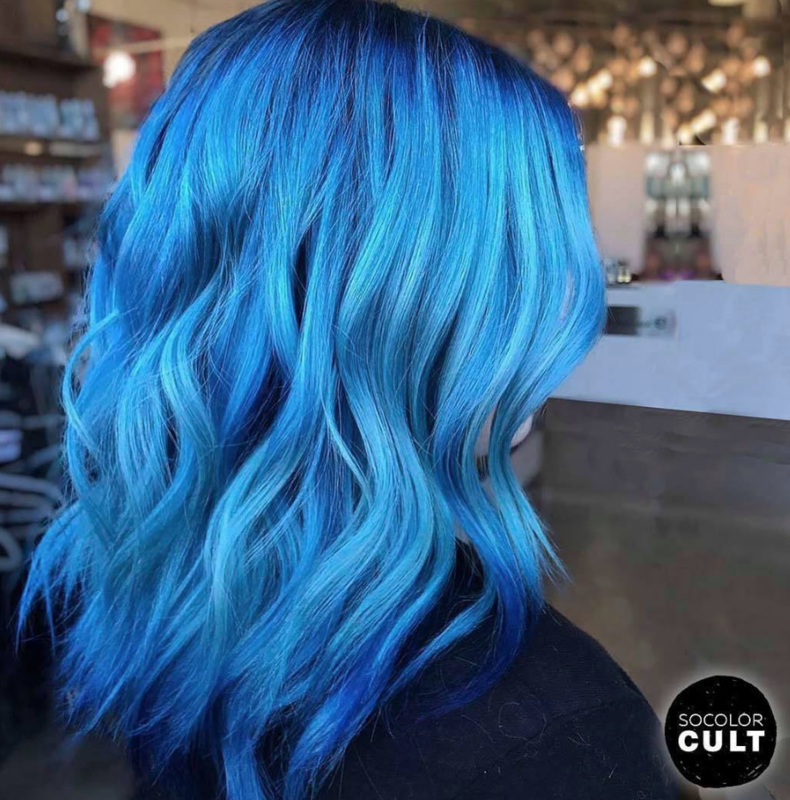 Image: Instagram/@matrix
Textura. Textura. Textura. ¡Si lo tienes, demuéstralo, si no lo tienes, créalo! Para conseguir las ondas suaves que quieren, todo lo que necesitas es tu Plancha GoldPro de BioIonic. Después de lavar el cabello, secar el pelo con una secadora hasta que quitas la humedad. Utiliza la plancha para crear curvas suaves. Cuando se ha enfriado completamente, desordenar el pelo con los dedos y terminar el estilo con StyleLink Texture Builder Acabado Destructurado para una mirada que dura todo el día de la escuela.
Moño Trenzado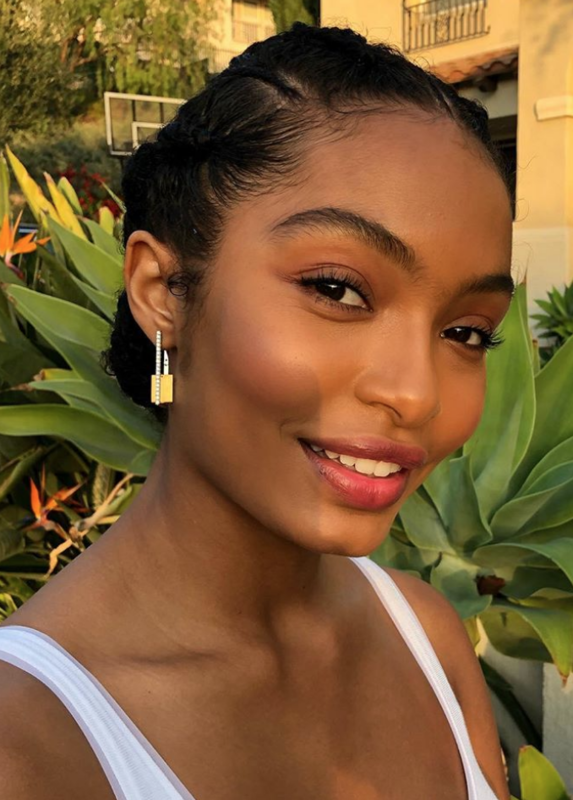 Image: Instagram/@yarashahidi
Un moño bajo y liso siempre está de moda y las trenzas amplifican nuestro estilo único. Estos dos estilos juntos son la mezcla perfecta de elegancia y padre que no es difícil de crear. La clave a un estilo trenzado es proteger las puntas de elementos ásperos y quedarse en moda. Partir el pelo en seis a ocho secciones luego empieza a trenzar cada sección de la raíz hacia la punta. Girar las puntas sueltas de las trenzas en un moño bajo y fijarlo con pasadores para sujetar el estilo a la cabeza.
---
If you've turned a blind eye toward the upcoming school year, allow us to redirect your focus! With the change in season, comes the change in status from summer vacation to a full-time student. So why dread the impending, when you can get a step ahead of the rest!? While you're picking out the perfect outfit, start thinking about the perfect hairstyle to match. Keep reading to for hairstyles that are ready for the runway, I mean, hallway!
Wet Hair

Image: Instagram/@zendaya
Let's face it, just stepped out the pool hair is chic, and it's the only way to hold onto the last days of summer. Now, don't show up to your first day of school fully drenched in wet hair because it will leave your teachers with the impression you aren't ready. Do, show up with a wet look by running some mousse through your hair post-shower and let it air dry while you finish getting ready. Once you've finished putting together your ensemble, use a diffuser to scrunch your hair and reveal some texture, then gently brush out your ends and boom, you're ready to go!
Soft Waves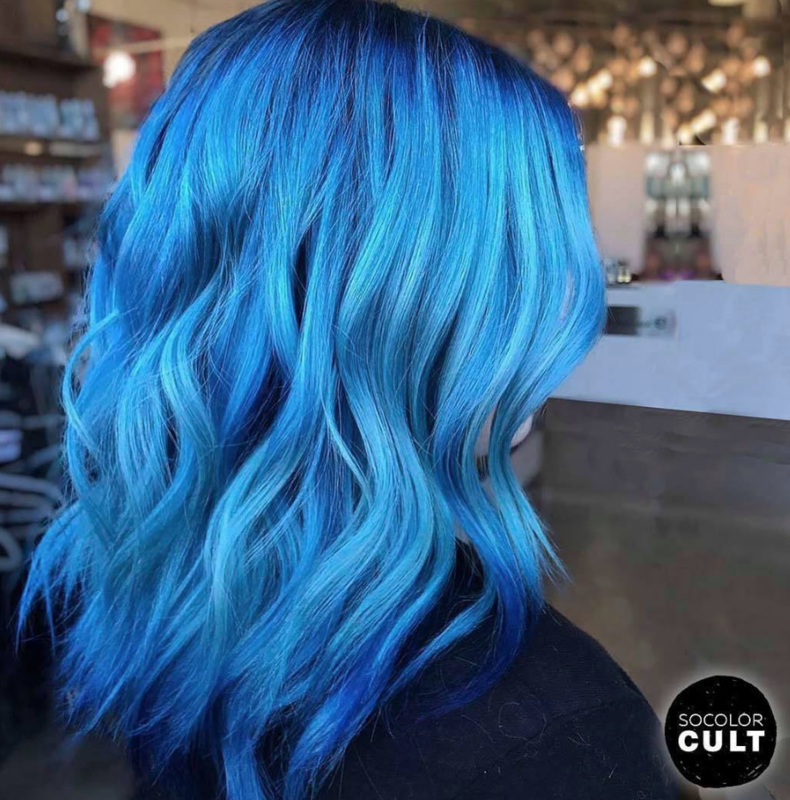 Image: Instagram/@matrix
Texture. Texture. Texture. If you have it, flaunt it and if you lack it, make it! To get the soft waves you want, all you need is your BioIonic GoldPro Flat Iron. After washing your hair, blowdry it until there is no moisture to the touch. Grab your flat iron and use it to create slight bends in your hair, once it has completely cooled, mess it up with your fingers and finish it off with StyleLink Texture Builder Messy Finish Spray for a style that lasts all school-day long.
Braided Back Bun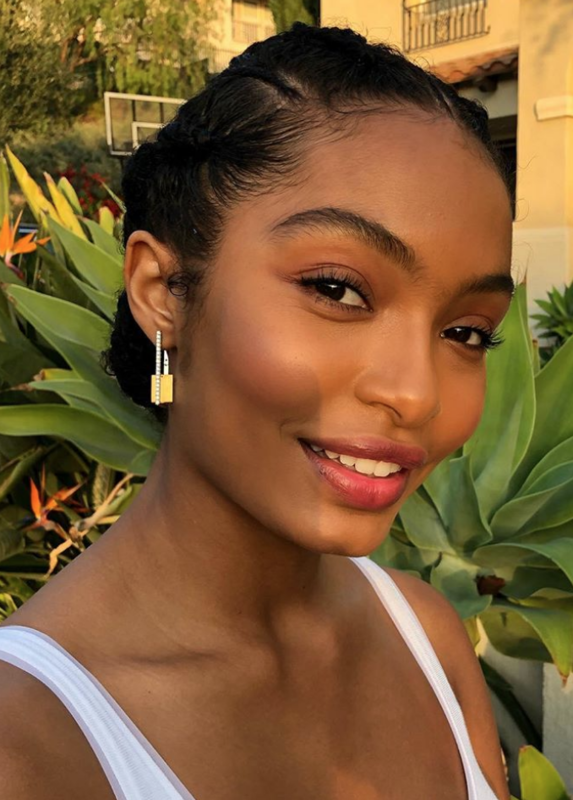 Image: Instagram/@yarashahidi
A low and sleek bun will never go out of style and braids amplify our unique style. These two, together, are the perfect mix of elegant and cool, and is far from difficult to achieve. The key to a braided style is to protect your ends from the harsh elements while also being chic and fun. Part your hair into six to eight sections, then start cornrow braiding each section from root to tip. Twist the loose ends of your braids into a low bun and secure it with bobby pins to keep it tight to your head.
---
Read more from Estilo y Forma on our blog and follow us on Facebook and Bangstyle for more helpful tips and tricks!