Summer is undoubtedly the season of "anything goes".  Clients stay out longer on school nights, try a new shade of lipstick that was possibly too bold for spring, and really let their hair down – appearing effortless from every angle. From beating the temps to fighting humidity these looks and hair care tips will save your clients summer style from sunrise to sunset.
To start, think about a game plan. If your clients are going to get a flawless finish every time, they need to first start off by perfecting a care routine before moving on to styling.
CARE
During the summer months, hydration is key. While increasing water intake is just one half of the equation, utilising the proper products is the other. Starting with scalp care, instruct clients to switch up their shower routine by adding a new product to the mix. After a long season of winter weather, achieve a fresh canvas by using MAXI.WASH once a week. This detoxifying formula will break down fatty acids and lead the way to a clean and clear scalp. On the daily, use a shampoo and conditioner formula for your hair type and style. If your client is blonde or brunette with highlights – BLONDE.ANGEL.WASH & TREATMENT is their go-to duo; if they need a little extra oomph – PLUMPING.WASH & RINSE is their best bet; and if your client's locks need a little extra TLC – REPAIR-ME.WASH & RINSE will get the job done.
PREP
A cleansed palette is the first step, prepping the canvas is next! At the top of the list for summer hair care is protecting the hair against the heat – both from the elements and from hot tools. One of our favourite ways to beat the heat this season is with a 2-in-1 protect that treats as it protects. HEATED.DEFENSE is a weightless formula that uses both nature and science to protect hair up to 450˚F. Hydrolyzed Quinoa helps to condition, maintain moisture and strengthen hair, creating a protective barrier while Copolymers aid in selectively binding to regions of the hair that are damaged, to protect and improve its condition.
STYLE
Stylists and social media starlets agree – boho braids and textured waves are the go-to styles this summer. Their effortless vibes will show off your latest hair colour and go hand in hand with a season under the sun. For in-depth tutorials on how to get each look, keep reading!
BOHO BRAID
STEP 1: Start off with a base braid, consisting of two simple Dutch braids, with the hair parted down the center. Make sure hair is combed through well (I prefer using the TEXTURE.COMB) and keep your sectioning clean. 
STEP 2: Create the three strand Dutch braids using the underhand technique, as opposed to the overhand technique used in traditional French braiding. 
STEP 3: Once the braid is complete and secured with a small rubber band, loosen by gently pulling each strand out to create a softer look. Take a strand of hair from the pony and wrap it around the rubber band for a finished look. Secure at the back with a bobby pin.
STEP 4: Finish by wrapping the ends with a strand of hair over the rubber band, securing with a bobby pin at the back with the open prongs hidden inside the braid.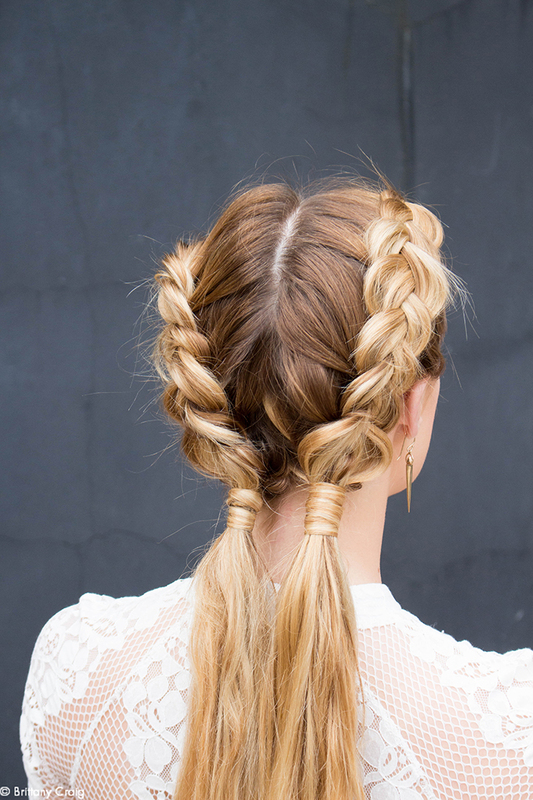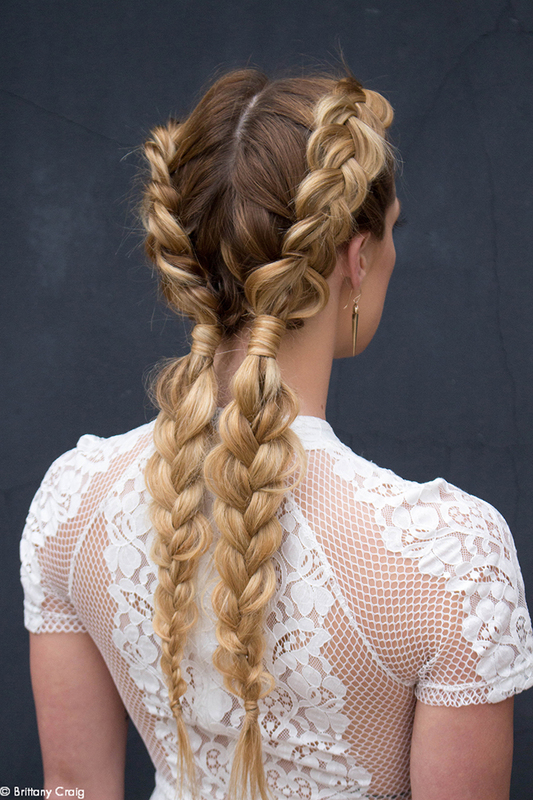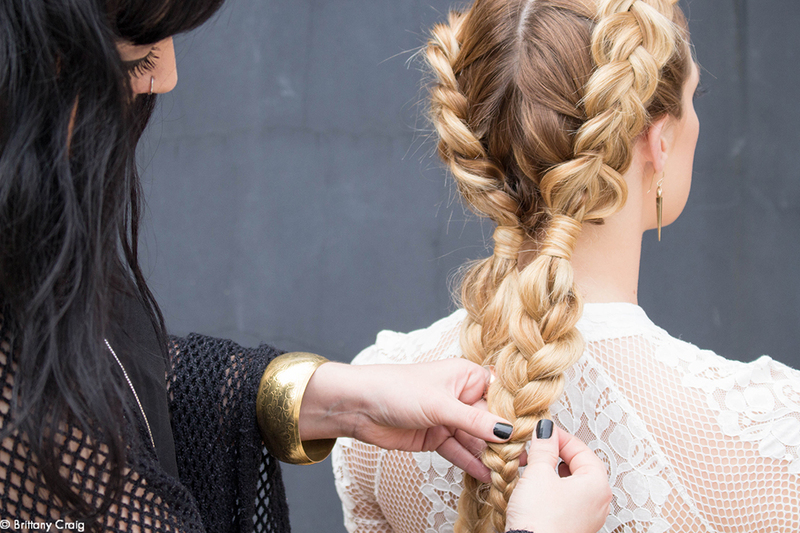 TEXTURED WAVES
STEP 1: Prep freshly cleansed hair with HEATED.DEFENSE and ANTI.GRAVITY.SPRAY and then tousle dry. 
STEP 2: Use a medium tong on 1.5-inch sections projecting the hair forward with a 45˚ angle and curling away from the face. Repeat steps on each side. 
STEP 3: Split the hair into 4 sections and create a figure 8 pattern around your fingers. Place on the head with pin curl clips and then spritz with HAIR.RESORT.SPRAY and allow to dry. 
STEP 4: Brush out hair with a TEXTURE.COMB and finish the look by spritzing BEDROOM.HAIR throughout the style.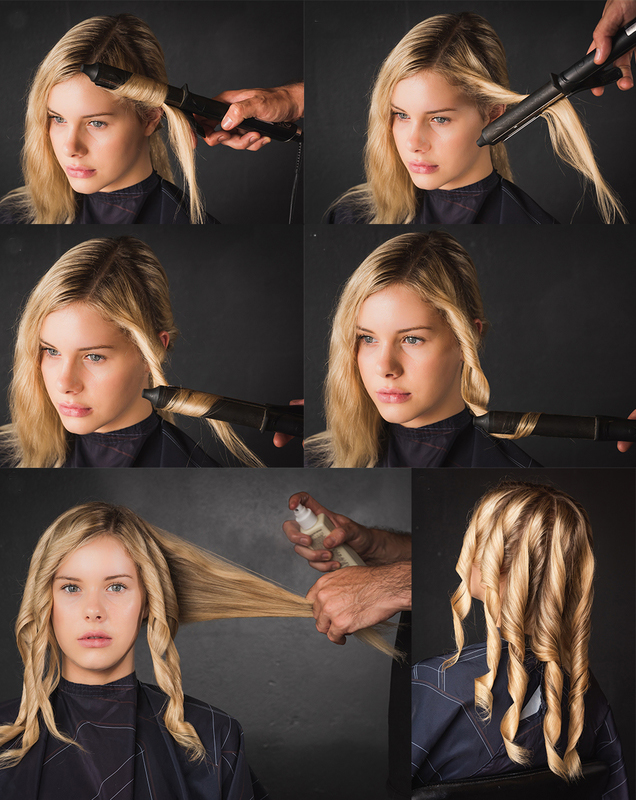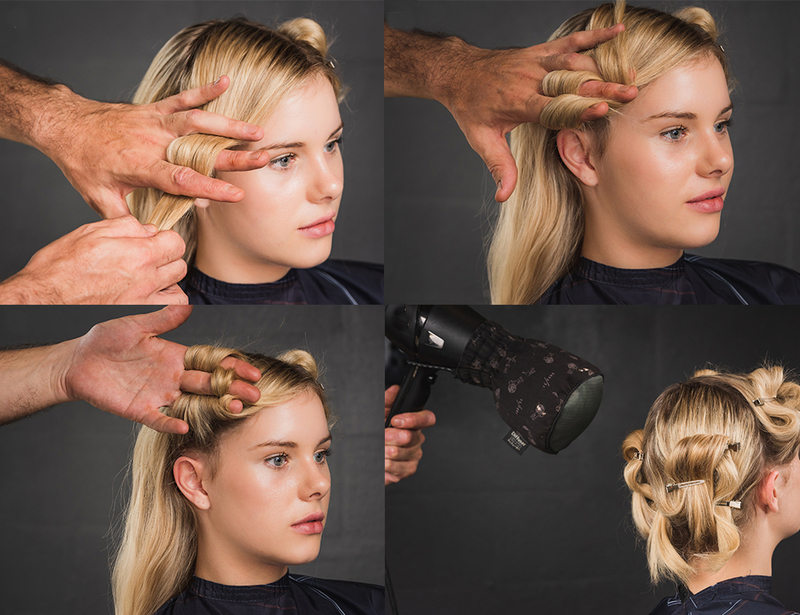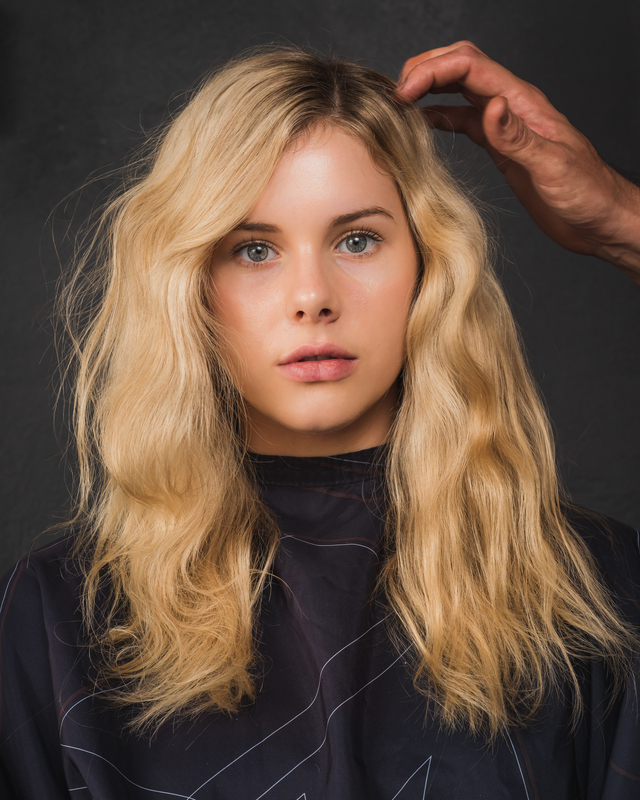 ---
For fashion-forward colour and style inspiration be sure to visit us on Instagram, Facebook, Twitter, and Bangstyle and to see all the specials, be sure to visit the KEVIN.MURPHY store!