If you've ever been lucky enough to experience the US Open in the beautiful city of NYC, you know it is a unique celebration of sports and fashion. This year, lower Manhattan features the "US Open Experience" – with current and past players, food, music and entertainment. The way the event intertwines with the city is an experience in itself, and we were lucky enough to get a sneak peak into some of the beauty that comes along with this year's tournament. Cutler SOHO stylist Melissa Parizot transformed @evianwater Brand Ambassador Madison Keys' hair to kick off the US Open, find out how she created the look below.
GET THE LOOK:
Step 1 - Prep damp hair with Redken Full Frame 07 All-Over Volumizing Mousse at roots. Add Redken Frizz Dismiss FPF 20 Smooth Force Lightweight Smoothing Lotion Spray on ends for added smoothness and definition.
Step 2 – Dry hair with a blow dryer while using a round brush to lift hair away from the scalp.
Step 3 – Using your fingers, blow dry throughout the lengths to keep the ends on the straighter side.
Step 4 – Once hair is dry, spritz Redken Fashion Work 12 Versatile Working Spray throughout lengths.
Step 5 – Using a 1 ¼" curling iron, curl hair away from the face in vertical sections. Once your hair is cool, break up curls using your fingers. If needed, add Redken Water Wax 03 Hair Shine Defining Pomade to add shine and tame fly always.
Step 6 – Spritz Redken Fashion Work 12 Versatile Working Spray throughout hair to set the look.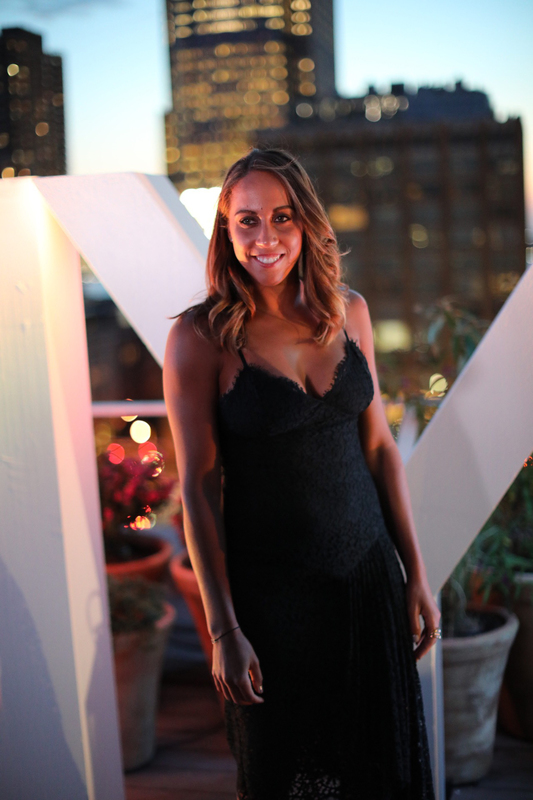 Photo courtesy of Evian Water
For even more #RedkenReady looks, be sure to check out their Instagram @Redken and take a peek at these tutorials on their Bangstyle channel!