Jessica Biel and hunky hubby, Justin Timberlake, dazzled us on the Red Carpet last night as they made their way to the 2016 Vanity Fair Oscars after party. More lovely than the two of them together (sorry JT, we still love you) was Jessica's beautifully styled hair - perfectly imperfect in every way. Her beautiful boho chic waves were inspired by "off-duty model texture" and styled by Giannandrea, International Creative Director for Macadamia Professional.
Having a hair crush? Find out how to get the look in these steps...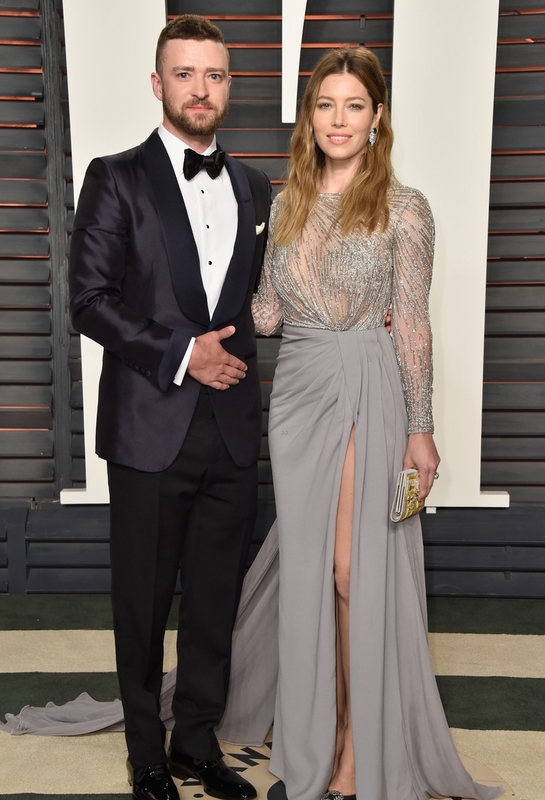 1.) Apply Macadamia Professional Foaming Volumizer from roots to ends of wet hair to create a voluminous base.
2.) Blow dry mid-sized sections with a large Macadamia Professional 53mm Hot Curling Boar Brush to create a voluminous blowout.
3.) Create a middle part and wrap small sections of hair around a 1" curling iron.
4.) Once all the hair is in waves, use a flat iron to gently flatten the waves especially towards the ends yet keep the softness and volume up top. There should be no roundness at the ends.
5.) Spray Macadamia Professional Style Extend Dry Shampoo at the crown for a dry texture finish and use Macadamia Professional Weightless Moisture Dry Oil Micro Mist from the mid-lengths to ends to create definition and shine.
6.) Finish the look by spraying Macadamia Professional Tousled Texture Finishing Spray to the crown and through layers for light volume and texture.