From trucks to TVs, most guys live by the mantra "Go big or go home"—especially when it comes to their hair. Whether they're sporting a sky-high pompadour or a modern faux-hawk, guys are always fussing with their hair in an attempt to achieve the most body and fullness. Unfortunately, a casual tousle or two isn't enough to pump up thinning or fine strands. Check out five easy ways to add volume and amp up your locks.
Get the right cut
Good hair always starts out with the right cut. If you're looking to achieve the most volume, opt for styles with length on top and lots of texture. You can also draw attention away from any thinning areas with a faded undercut.
Keep it clean
Grease and product build-up can leave hair flat and lifeless. For best results, wash your hair with a thickening shampoo every other day to give your hair maximum thickness. The American Crew Hair Recovery + Thickening Shampoo cleanses, conditions and nourishes the scalp as it adds volume to every strand.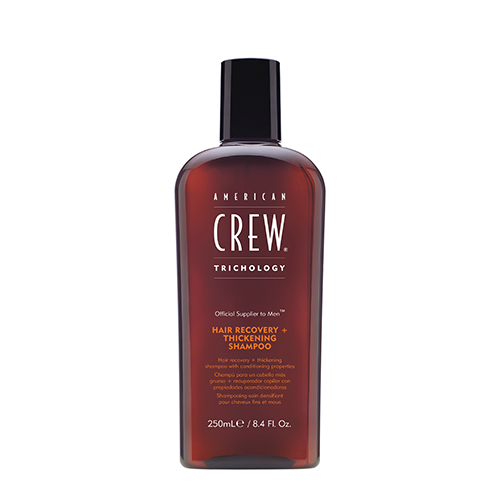 Prep your canvas
Whether you're working on fresh or day-old hair, always apply a hair primer to kickstart the styling process. The American Crew Tech Series Boost Spray is the key to crafting a voluminous look. Not only does it absorb excess oil, it also adds lift at the roots and gives hair a workable texture that makes styling a breeze.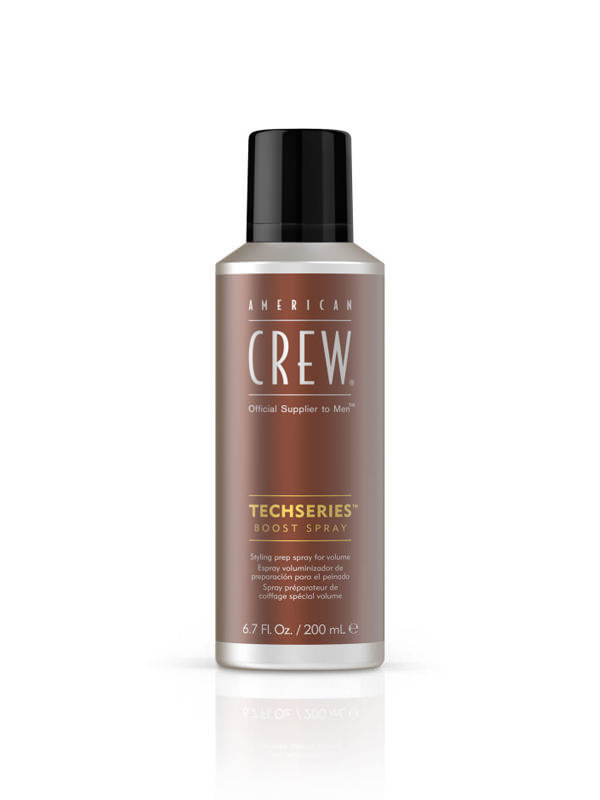 Add some grit
In order to fake the appearance of fuller locks, your hair is going to need to "stick" together. The American Crew Tech Series Texture Foam strengthens the hair and adds texture, volume, and hold, making it easy to achieve any desired style.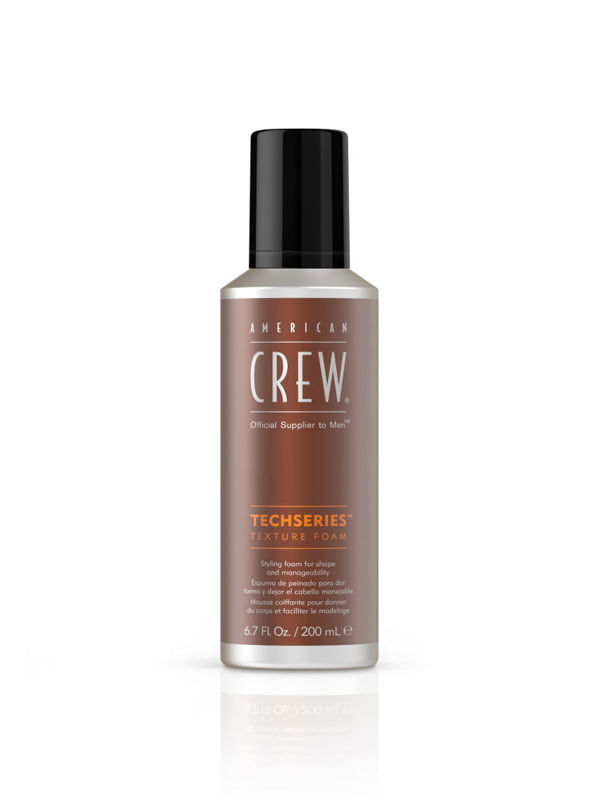 Play with heat
While air-drying is ideal for keeping your hair in the best condition possible, a blow-dryer is key to achieving maximum volume. Apply your styling products to damp strands, then use a blow-dryer on a medium to high heat setting and a round brush to dry and shape the hair. Once you've created your style, switch the blow-dryer to the cool setting to lock in the volume.
Check out these styling videos for a few tips to get the look with Tech Series!
---
Looking for more grooming inspiration? Check out some of our favorite celebs who make hair loss look good!