Inspiration for bridal styles is a unique blend of modern movements that must also carry a classic feel. Brides tend to want a stand out style for their big day, but want to be sure they can look back on their wedding photographs years later with utmost adoration for their choice – unlike many prom photos. When we saw the beautiful new collection from Gonzalo Zarauza – The Garden of Dreams – we immediately wanted to know more. Keep reading for a few tips on how to achieve these styles and give your brides something to get excited about!
Where did the inspiration for these styles come from?
I've always thought that dreams grow and blossom somewhere very special, and for me, in my mind, that place is a garden. Most women dream of their wedding day, and hence, in the garden of dreams, many of them appear as brides.
How did you so perfectly place the pearls?
I used hemispherical pearls that come with an adhesive included. Being semi-spherical, they are very easy to use: on a very thin strand of hair, one piece is placed in front and the other is attached to it to give the appearance of a completely spherical pearl.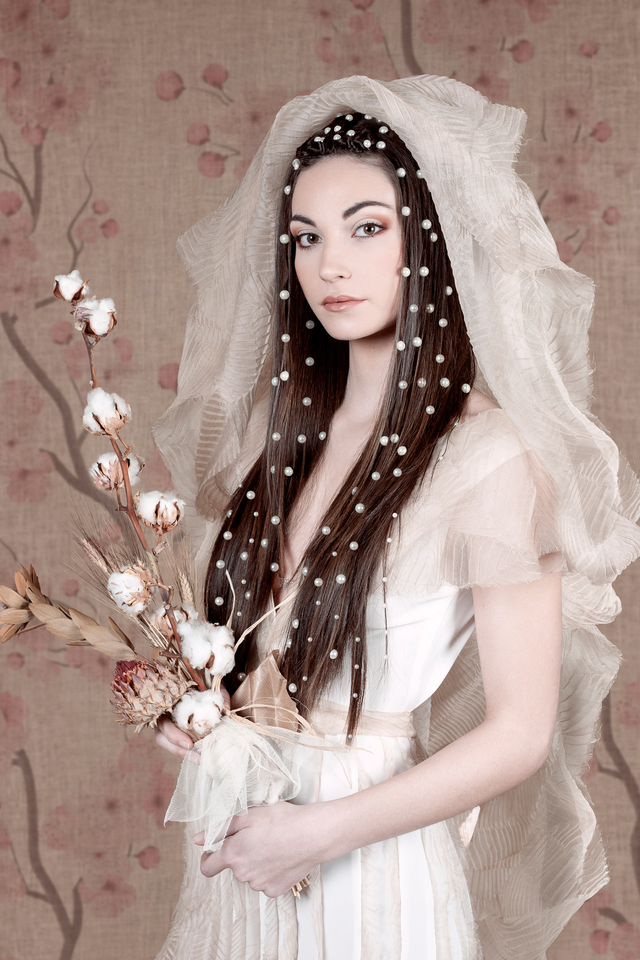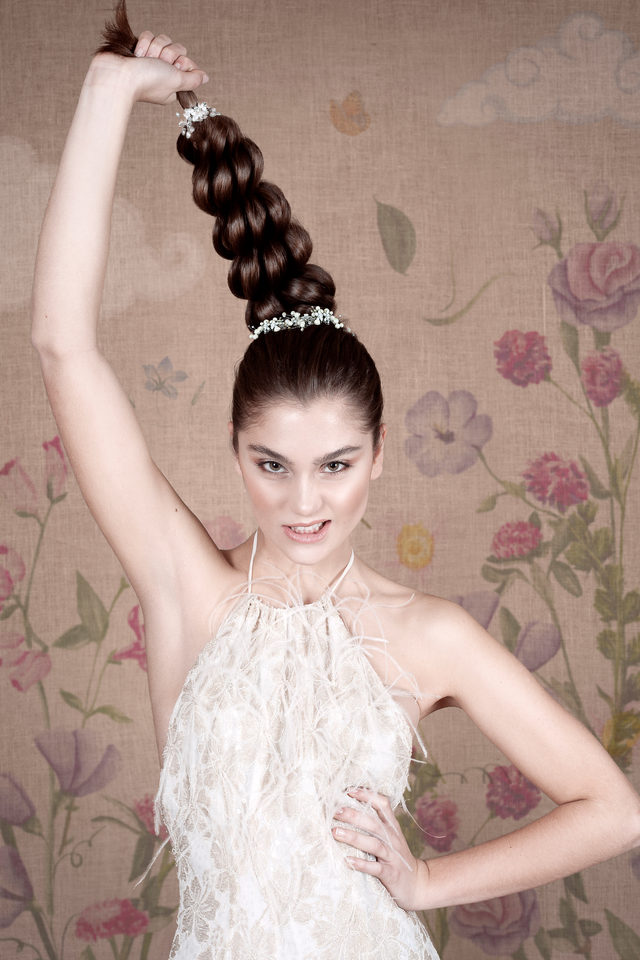 Can you give stylists any tips for recreating something similar?
The techniques used in this collection are relatively simple but treated and finished in a special way. I always visualize the image I want to create and then I think about the techniques that will help me achieve it.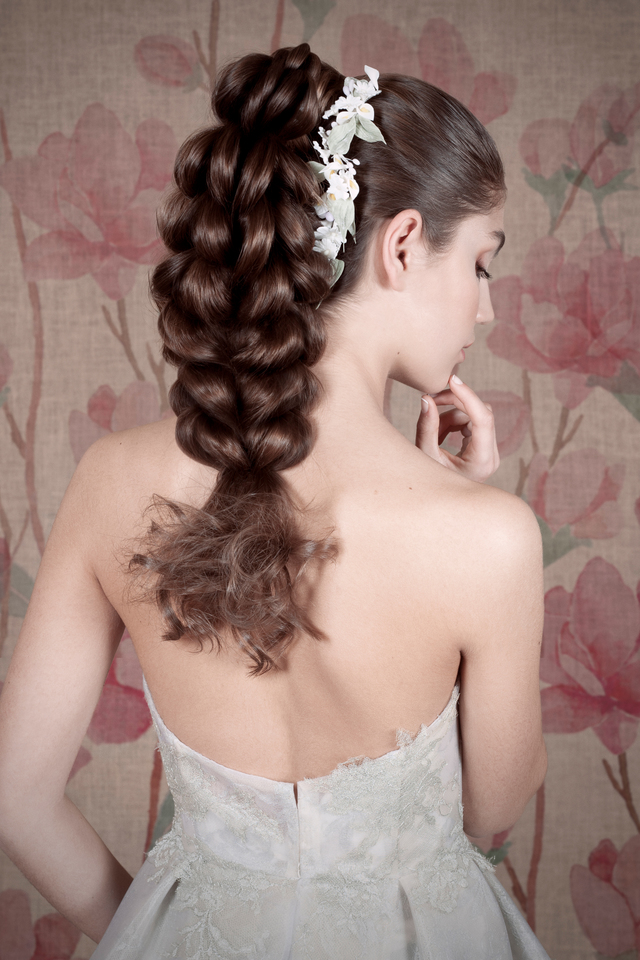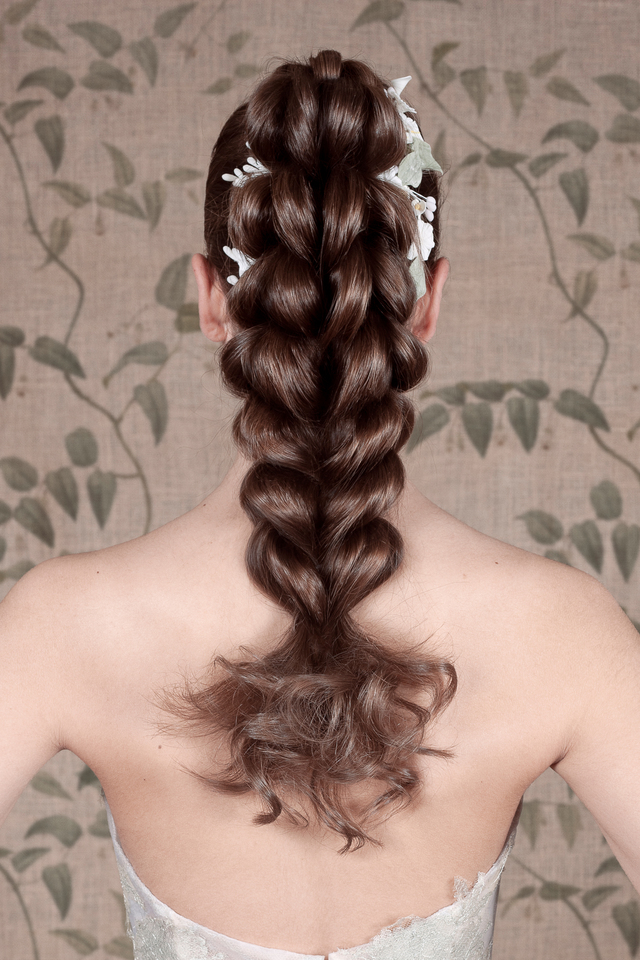 You created such volume in all of your styles, especially the braids, how was this achieved?
I achieved the extra volume in the braids using a curling iron. The method involves the tool being used on the internal parts of the hair, whilst maintaining the contour of the straight layers of hair. By using this process, the volume is evident, but not the internal work that has taken place. Of course, cosmetics always help to finish the look - powders, lacquer, etc.