And, do I need one?
A toner (or gloss) is a quick color service performed in the salon that can add shine, tone down unwanted warmth, blend grays, or enhance natural color. Almost every time highlights are involved, most likely a toner is too. You may not know to ask for a toner or gloss, but this is one of the most important processes when getting your hair colored and below we're discussing the reason's why you should.
What Is A Hair Toner or "Gloss" Treatment?
A toner is a semi-permanent color treatment applied in the salon (usually at the shampoo bowl). It is applied after highlights or as a standalone service and then rinsed out. Glosses last about four to six weeks and can be applied as a tinted color or in clear. They are ideal to perfect hair color between visits or after highlights. Toners do not lift hair color lighter they can only deposit color. They coat and seal the cuticle to enhance richness, vibrancy, color and shine.
What Do Toners Do?
Toners usually balance the PH levels in the hair while adding condition and enhancing color. The process seals and smooths the hair and can act as a shield against frizz, flyaways, and split ends. They are essential after a coloring service like highlights or balayage to protect the hair and extend the time between salon appointments by locking in color and adding endless shine.
If hair is damaged or over-processed, gloss treatments are a great way to change up a look without having to resort to more inherently damaging techniques. If you're looking to warm up your red for summer or cool down a blonde for winter you can easily do this with a conditioning gloss treatment!
Color vs. Clear:
Toners can be mixed and tailored to your exact hue or simply applied in clear for a glossy coat. If you're looking to refresh your blonde or add richness back into your brunette a tinted gloss is the perfect place to start. If you love your color but want to boost the shine your stylist can apply a clear gloss treatment. Either way, you can completely transform your look between salon visits—without the commitment, cost, or time of a full color service.
The Top Reason's To Get A Gloss:
#1: Glosses can instantly improve tone
If you're looking for a change — most likely you're interested in upgrading the tone or the depth of color within a certain shade. For example, simply transitioning from a warm dark brown to a cool chocolate brown can dramatically upgrade your entire your appearance.
#2. Glosses are less damaging
Unlike traditional hair dyes, which open the hair cuticle to deposit color, glossing treatments coat the outside of the hair shaft, delivering a subtle hint of color without completely altering your overall shade.
#3. Toners add brilliant shine
Similar to a top coat for your nails or a gloss for your lips — toners seal in color and adds shine and dimension. A gloss will coat the strands, leaving them softer, less porous, and more light reflective. *Pro-tip: schedule a gloss at least once a month for high shine and the perfect hue.
#4. A gloss improves manageability
A gloss can condition the hair and seal the cuticle to create a protective barrier around the hair shaft. This means your hair is less vulnerable to outside elements such as humidity, wind or heat. This results in fewer flyaways, minimal frizz, and more manageability.
The Top Toning Treatments: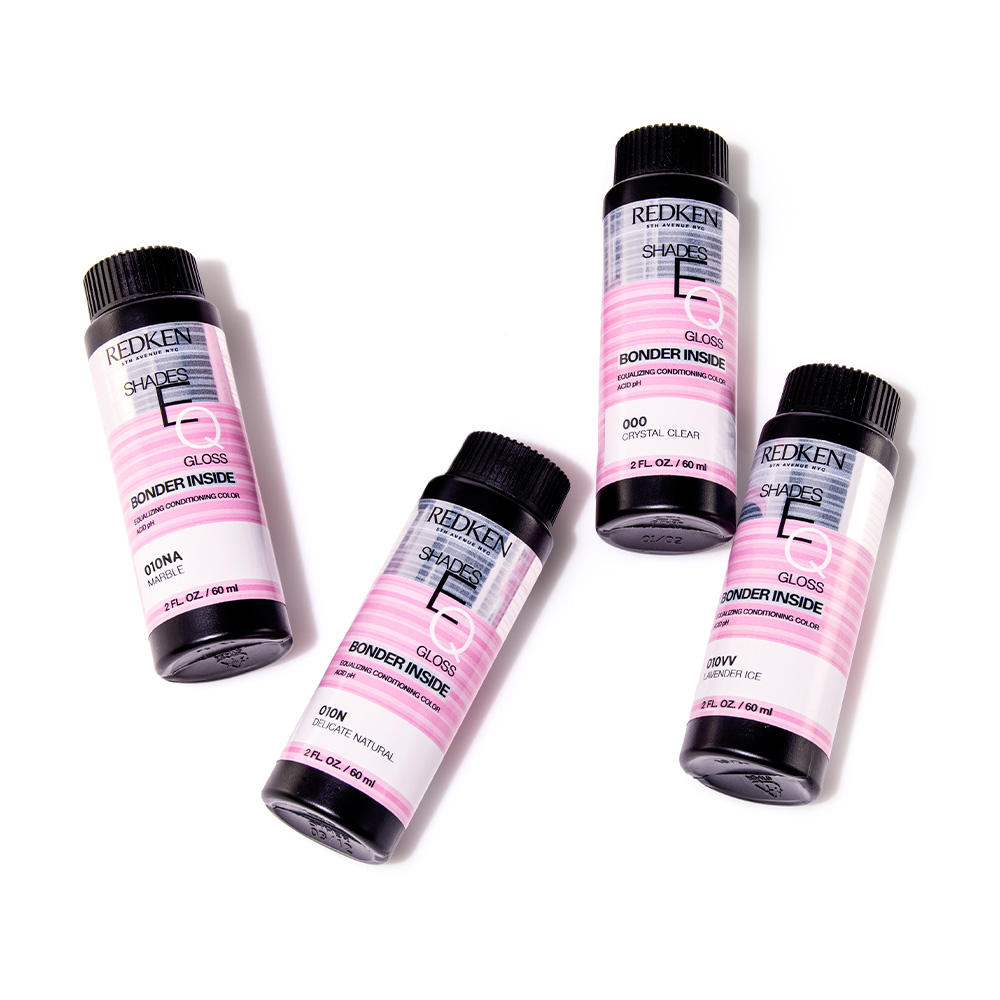 Also available in new Redken Shades EQ Bonder Inside to add strength to sensitized hair -- Redken Shades EQ has long been a cult favorite for its ability to add shine, condition and truly tailored color results.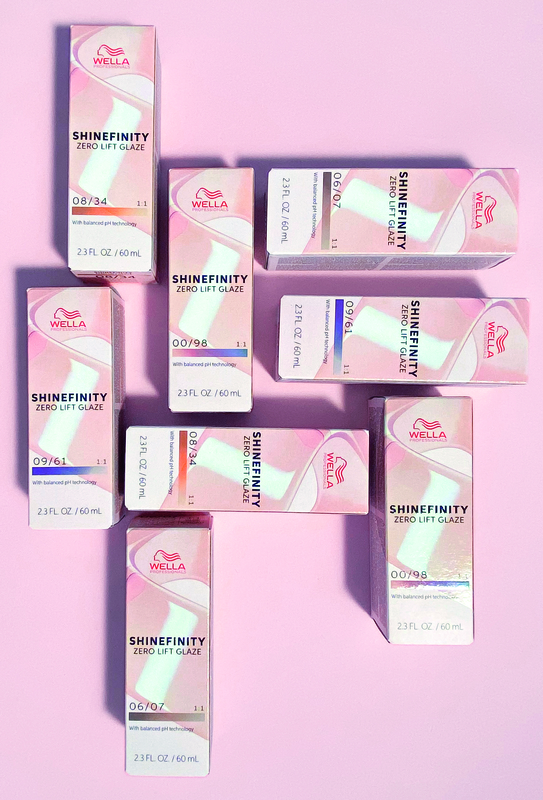 New Wella Professionals Shinefinity is a long-lasting color glaze with zero lift and zero damage for true-to-tone results on all hair types.