Wrap drying is a great professional technique to take your style to the next level. They give you the power to create smooth and sleek styles with a dedicated part for a highly stylized finish. You may think you've already mastered this technique, but there's always more to learn! Sam Villa, Co-Founder/Chief Creative Officer of Sam Villa and Global Artistic Ambassador for Redken sums up wrap drying in about two minutes below.
He demonstrates how to achieve polish, shine, a small amount of bevel, and subtle volume with one product, a paddle brush and a blow dryer.
"Wrap drying is not only a quick-drying technique, but it's essential for smoothing hair before picking up thermal tools," explains Villa.
Tips For Wrap Drying:
Always Protect - Apply a blow dry primer to add shine and protect against heat - Redken Quick Blow Out heat protecting spray is a good one.
Brush is the Truck, Dryer is the Trailer – Hook the tailer to the truck so they can consistently work together, you don't want the truck taking off without the trailer.
Turn Brush Horizontally in Nape Area - If brush is kept vertically the handle prevents it from getting close to the base to lift the roots, holding it horizontally allows hair to be compressed for better smoothing.
Nozzle Angle - Turn it on a diagonal in relation to the dryer handle to put less tension and stress on the wrist…it allows for turning just slightly while working. The Sam Villa Vision Blow Dryer comes with two nozzles for focused heat and powerful airflow.
Slow Down to Speed Up - For more focused heat and tension with each pass, take time with each section to prevent having to go back and smooth a second time.
"Wrap drying allows hair to fall with a natural bevel to it, much more so than using a round brush that creates a stronger bevel with more volume," adds Villa.
Shop The Technique:
Sam Villa Signature Series Paddle Brush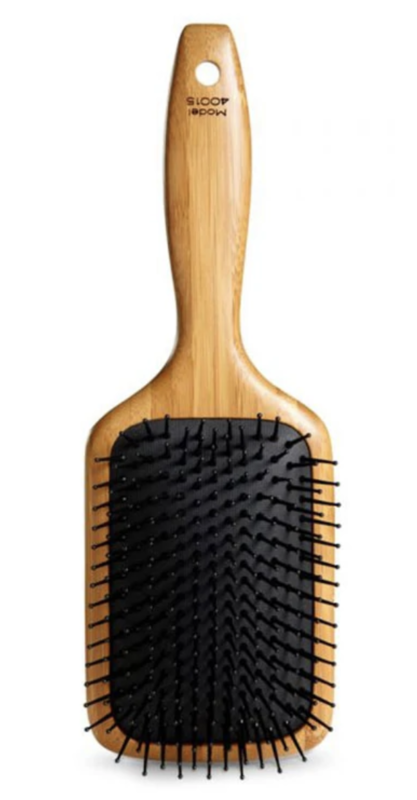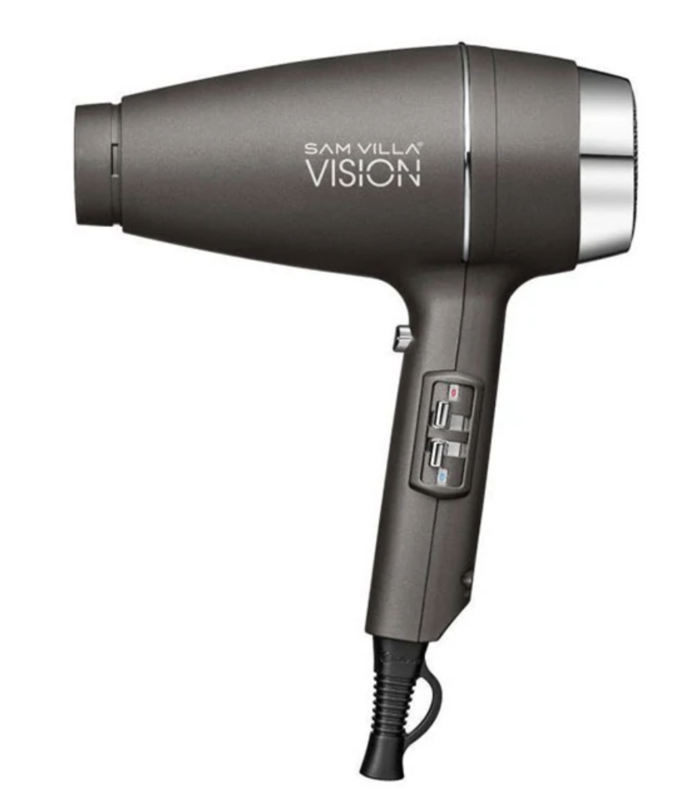 Tune in weekly to learn more valuable information from Sam Villa and team here. Including "Mannequin Mondays," "Transformation Tuesdays," and "Wellness Wednesdays" on Facebook @SamVillaPros and YouTube @SamVillaHair. Quarterly "Show Must Go On" events can also be accessed on the same channels for FREE!