Cover Nail Art: @nailsbyharlig
Stay festive for the holiday with or without changing your hair, or it's color. Opt for a fun Mani/Pedi in its place! The best thing about painting your nails is its brevity; you can be 4th of July one day and National Donut day the next! With the help of stickers, stamps, and endless color schemes, your nails can change as often as the weather.
This holiday, why not opt for a star or stripes to compliment your accent nails. Try on this mani with a star spangled accent nail, we absolutely love the silver star!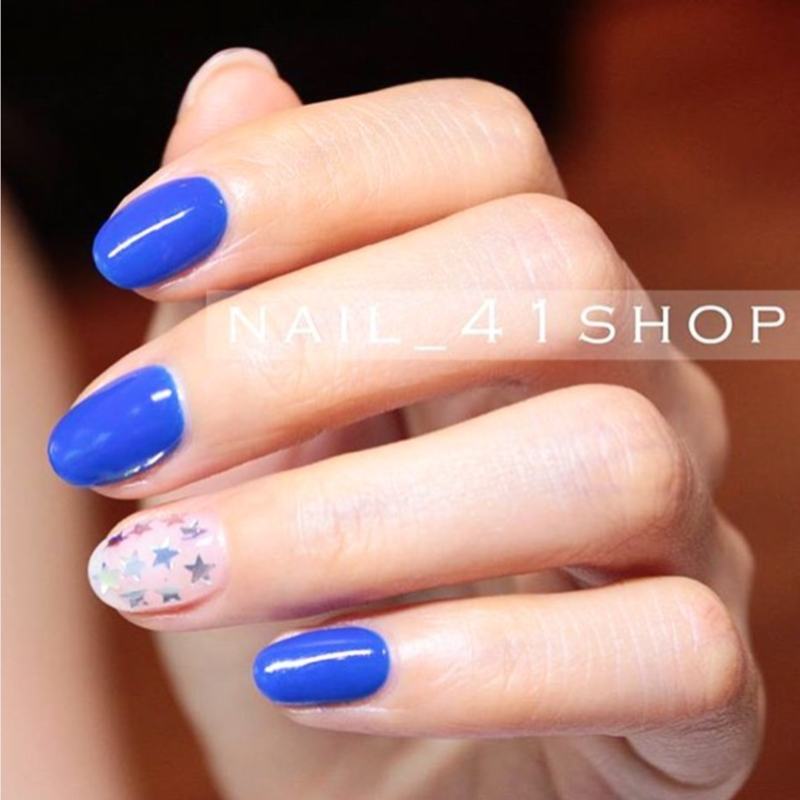 These stripes have us looking forward to the weekend! Here's to beach bike rides and fireworks!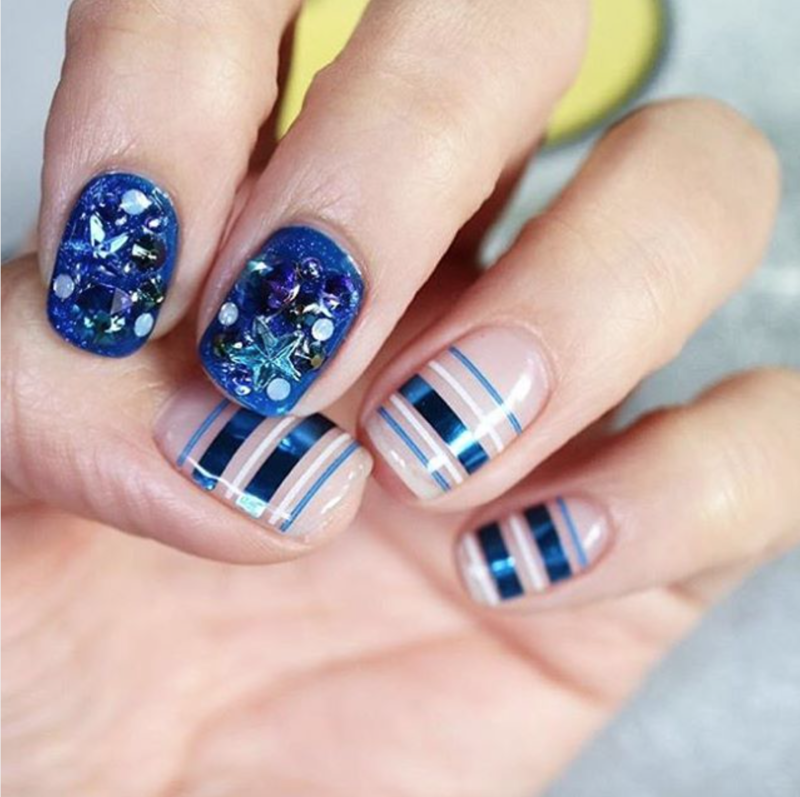 Want a style that everyone will be swooning over? Try out a festive red, white and blue bandana inspired mani! We absolutely love the dotting details and would be happy to wear this style all year round!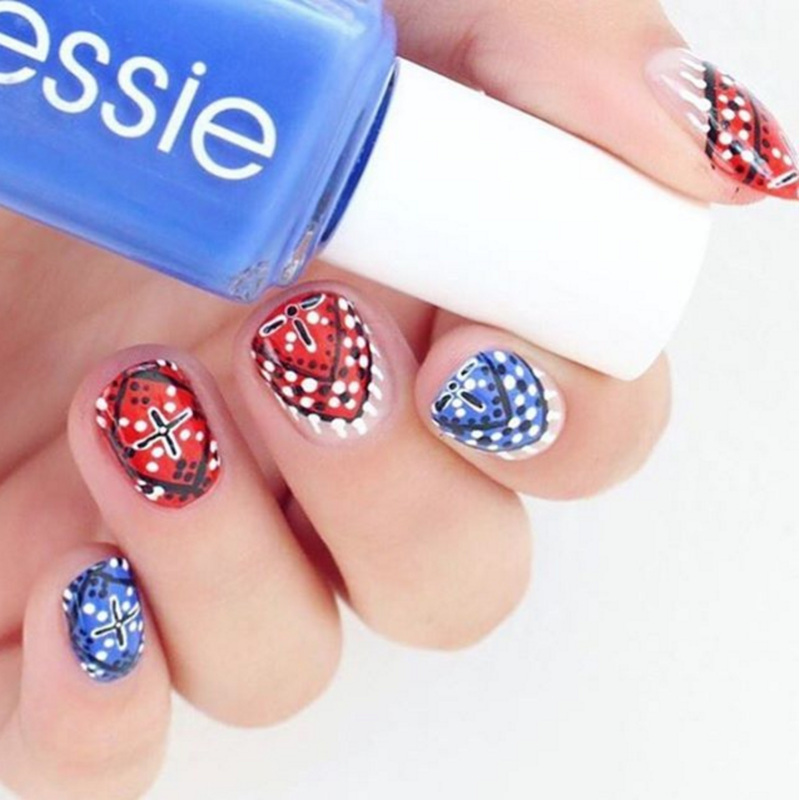 ---
This fourth, spend more time outside than on your hair! Don't be afraid to jump in the ocean, get dirty in the sand, or stay out all night in the summer sun.
Braids for days!
We absolutely love this pumped up braided look! Follow the tutorial to get the look and grab a COLOR.BUG for a temporary patriotic color change!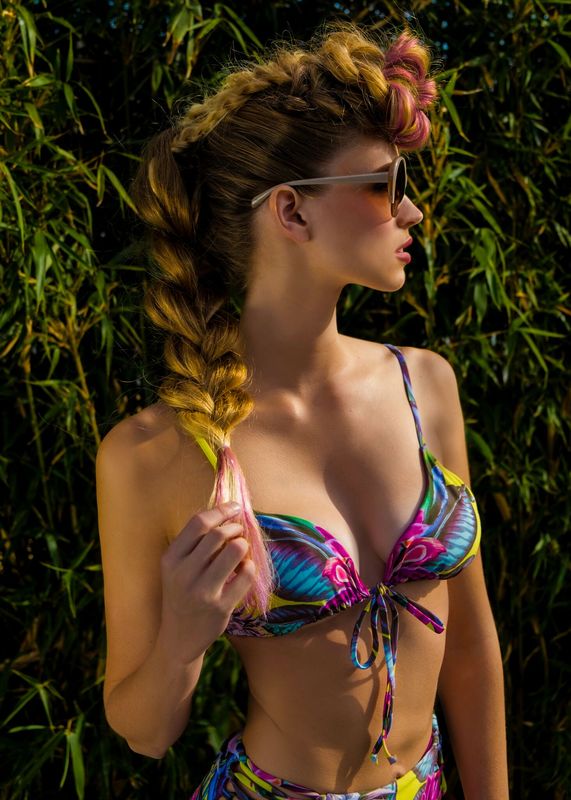 Don't want to have to worry about fighting frizz on the Fourth? Get a straightening treatment; with the Express finish you can get it done in about an hour!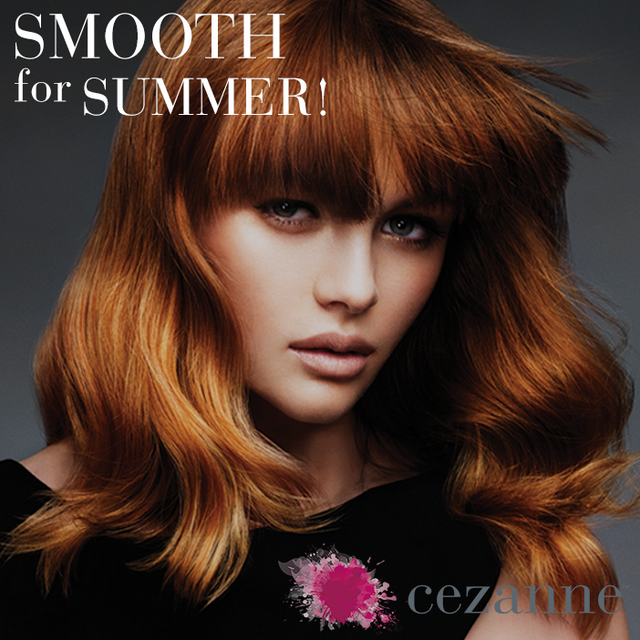 Want your curls to last till the last firework? Try these blowout tips to ensure your blowout doesn't fall flat!
For even more tutorials, be sure to check out all of our articles and whether you're staying home or heading out of town this weekend, be sure your hair and nails are on point and ready for the festivities ahead! Be safe and enjoy your day off in the sun!