The essence of the BLEND Launch Party was a #mashup of the senses - the beat of the music could be felt in your chest, visual stimulation from the talented dancers and beautiful space awakened your eyes, while the hairstyles being created just begged you to reach out and touch them. With pockets of BLEND products all around - spritzing, spraying and emulsifying all within grasp - you couldn't help but want to play!
The party, housed in the gorgeous Southern Exposure venue within the King Plow Arts Center, lent itself to an exhibition of style and culture for the night. We were given an inquisitively voyeuristic view of the hair art being created within the fishbowl of style - a glass room full of Keune artists and industry stylists crafting looks on models and guests alike.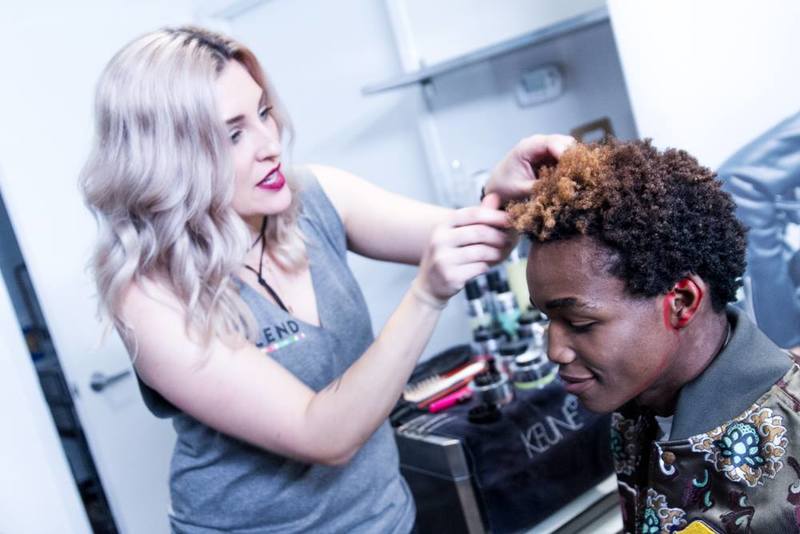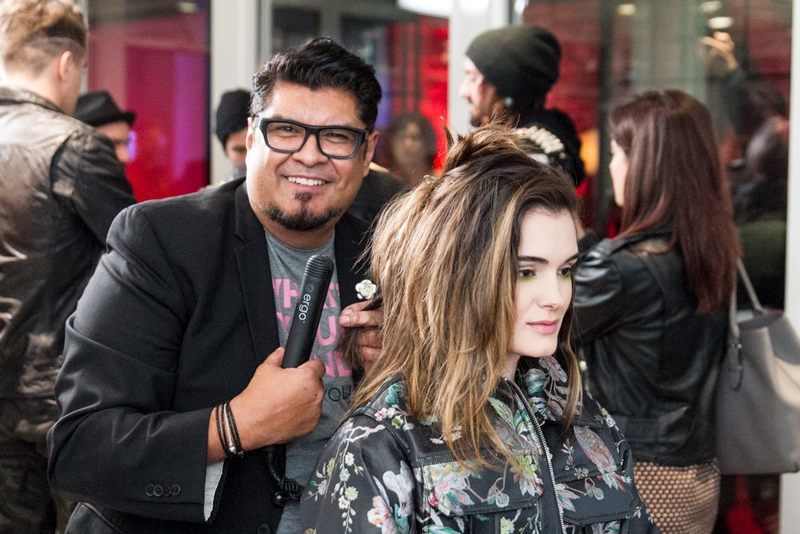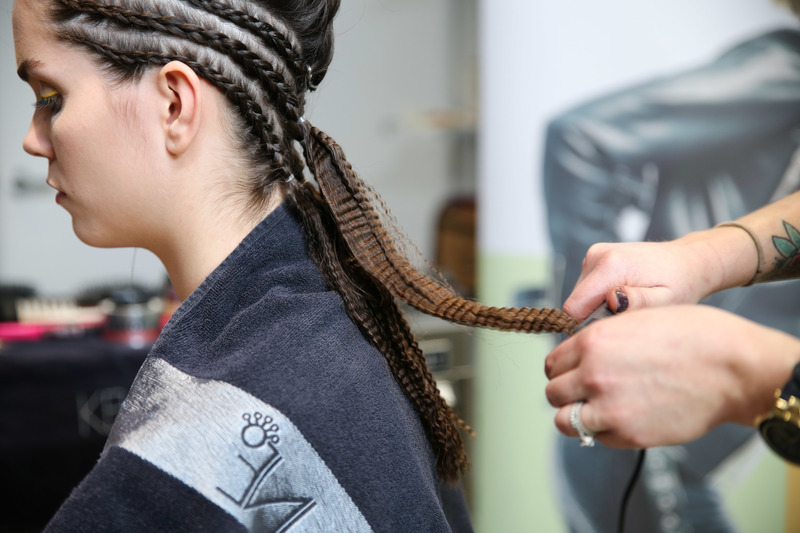 Among the styles created, one of the favorites was the use of BLEND bottles intertwined in the wigs of our fabulous hosts. They danced around the space capturing moments with Polaroid's to ensure snapshots of the event would be tangible memories for the guests.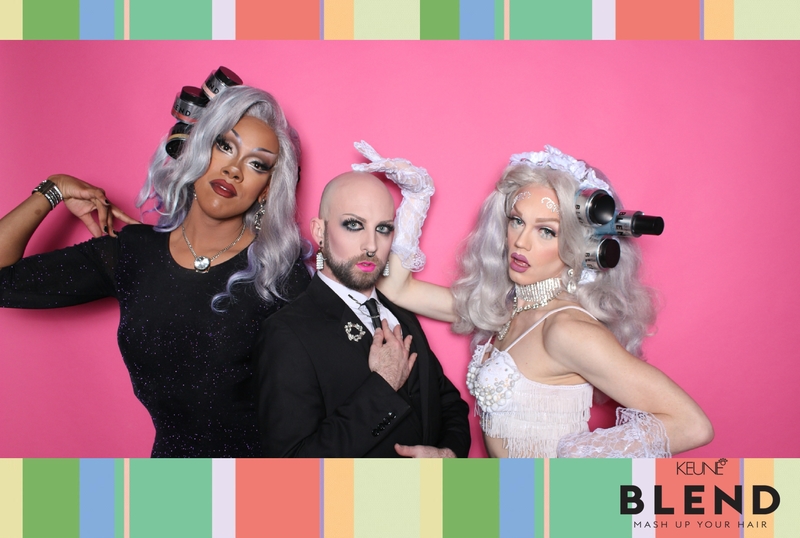 Alongside the inspiring styles and visual extravaganzas, delicious delicacies took our taste buds for a whirl around each room! From being greeted at the door with a dancer in a "Champagne Dress" to the "adult" cotton candy machine and the Moscow Mule slushie station in VIP, each corner was crawling with culinary excitement waiting to be found. As if the food throughout wasn't delightful enough, the night ended with the ultimate mash-up…Bacon Twinkies! (Need we say more?)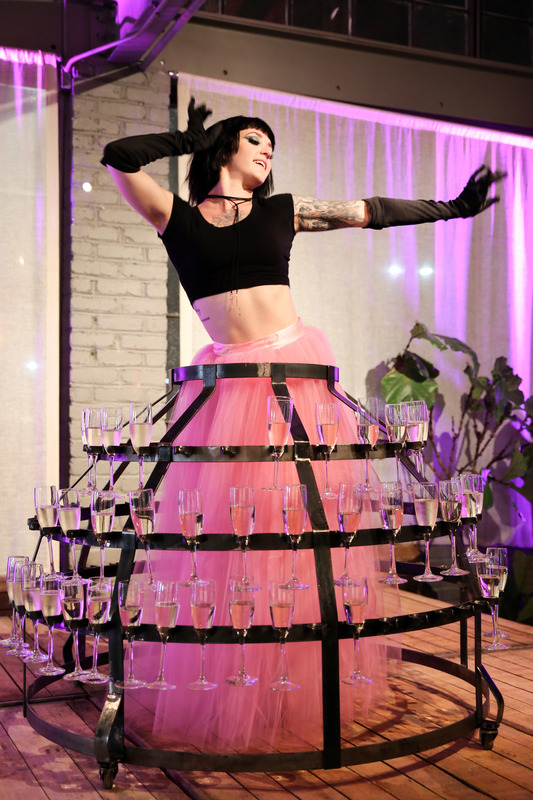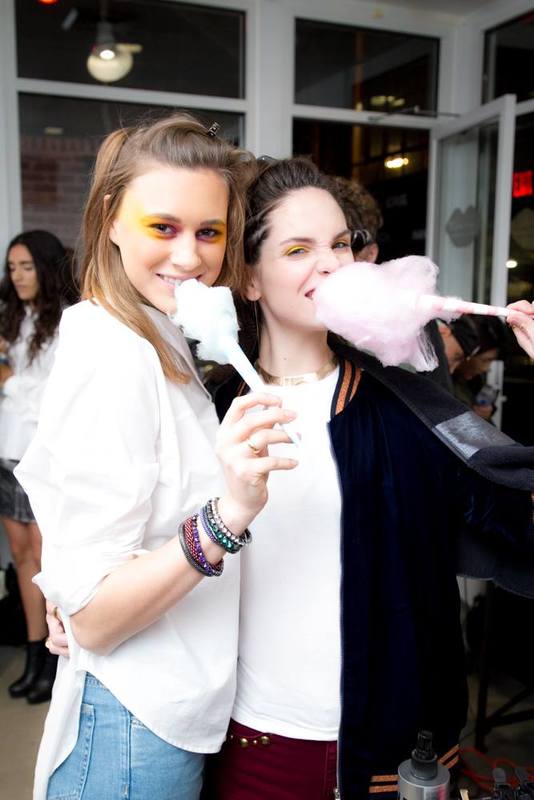 The BLEND launch party was a complete representation of the line; a mixture of style, fashion, culture, creativity and diversity - something the industry has been craving. If you delve deeper into how BLEND works, you learn that each and every product works together in harmony. Undertones of urbanity and style acceptance, with notes of gloss, glamour, texture, volume and hold, create BLEND's unique vibe orchestrated by the eye of the beholder.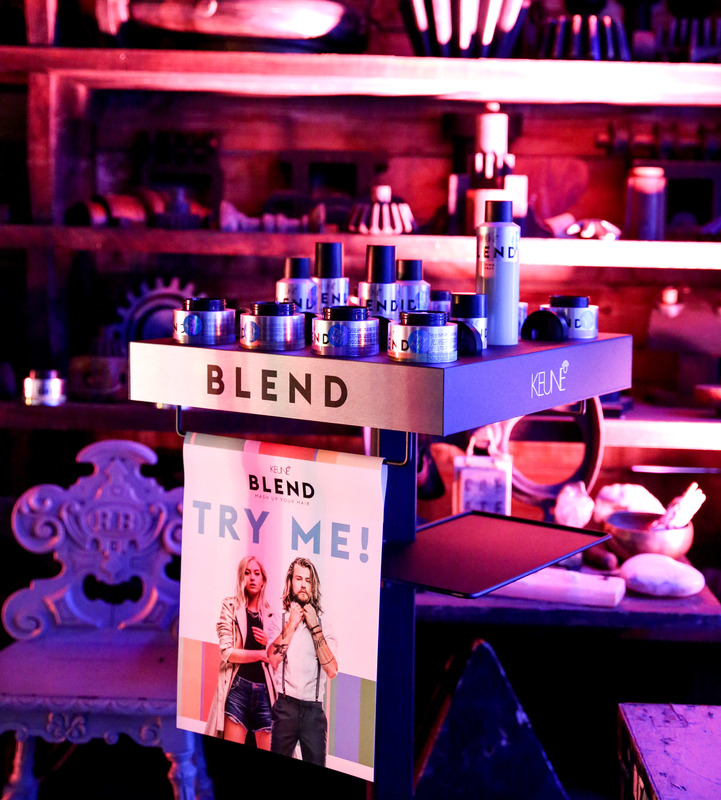 Keune, for the salon professional since 1922.
To learn even more about their brilliant color, stunning styling, and trend inspiration be sure to stalk Keune on Bangstyle and follow them on Instagram, Facebook, Twitter, and Pinterest!