Looking for a style to strut on New Years Eve? This woven hairstyle by Meleesa Luna is the perfect pairing with a LBD and a night out on the town. Take a peek at the steps below and learn how to get this holiday-inspired style!
STEP 1 - Begin the style by slicking the hair back using KEVIN.MURPHY SHIMMER.SHINE and comb through. Creating a controlled yet undone, slick surface. Then, use bobby Pins to anchor the hair back before you begin the stitch.
STEP 2 - Select the thread you want to use. We chose gold to create a look perfect for the holidays or the New Year!
STEP 3 - Thread your needle and start an anchor point using a bobby pin.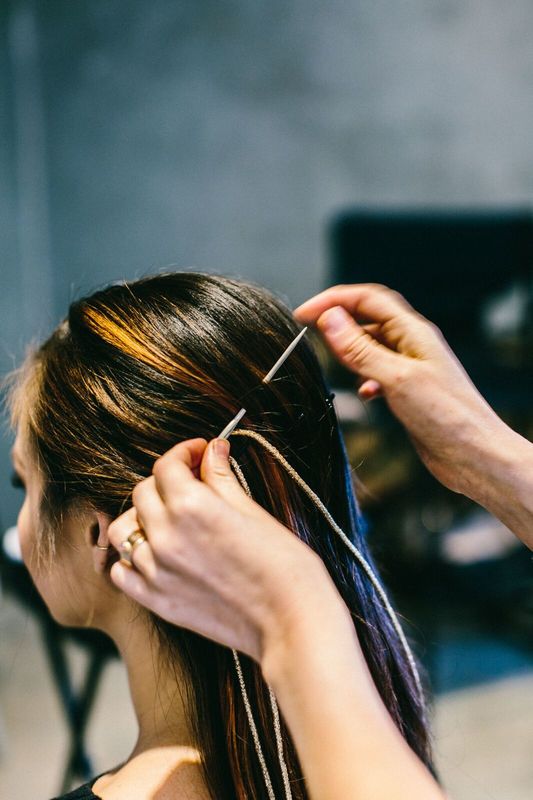 STEP 4 & 5 - Start stitching in opposite directions creating a weave pattern by alternating under and over.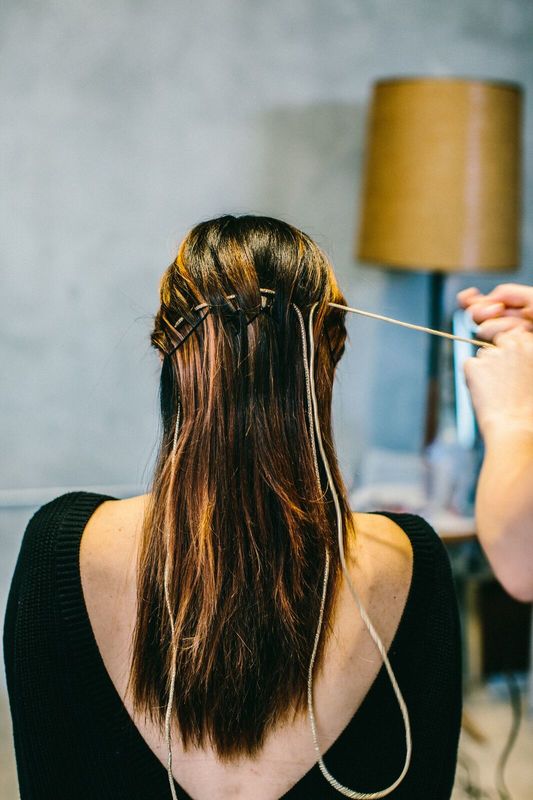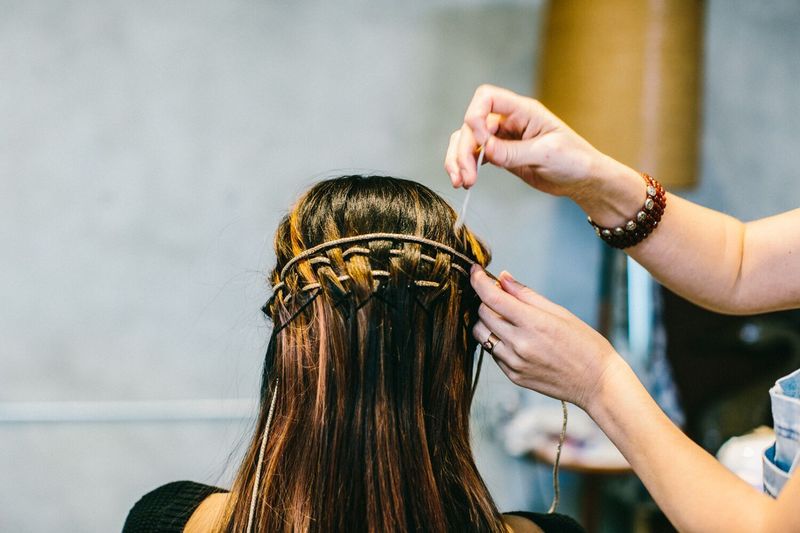 STEP 6 - Get creative with your stitching.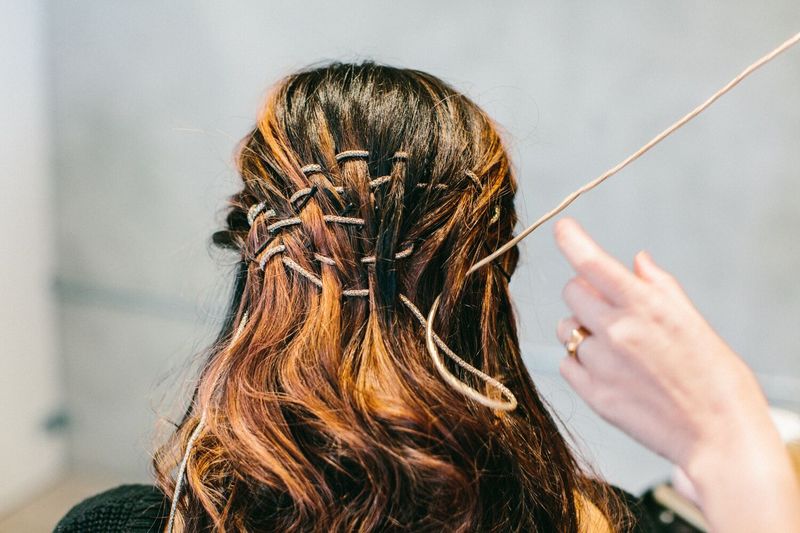 STEP 7 - Lightly mist KEVIN.MURPHY HAIR.RESORT.SPRAY and curl the remaining hair, leaving the ends out.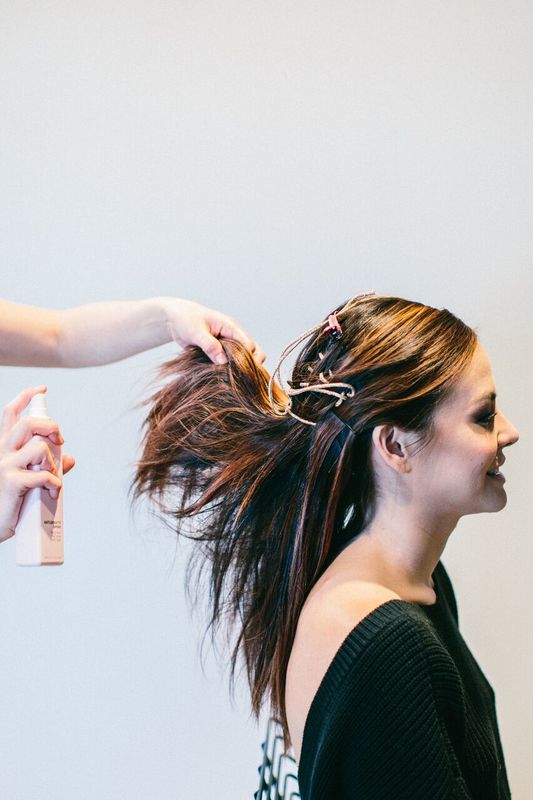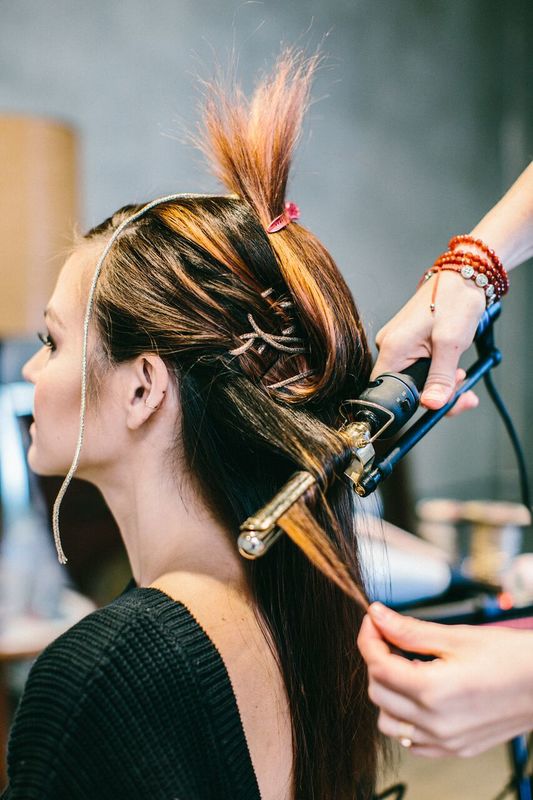 STEP 8 - Twist the 2 pieces of hair to bring to a low soft pony.
STEP 9 - Spritz KEVIN.MURPHY SHIMMER.SHINE and take your new style out on the town!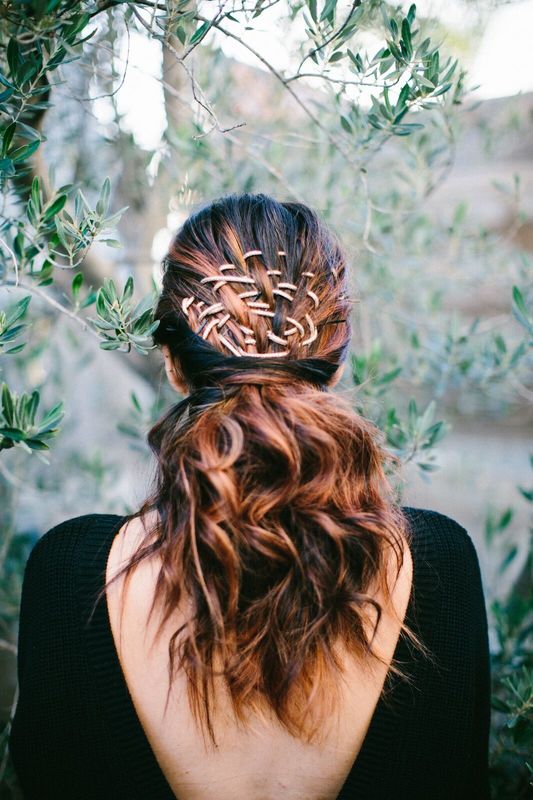 Products Used To Get The Look: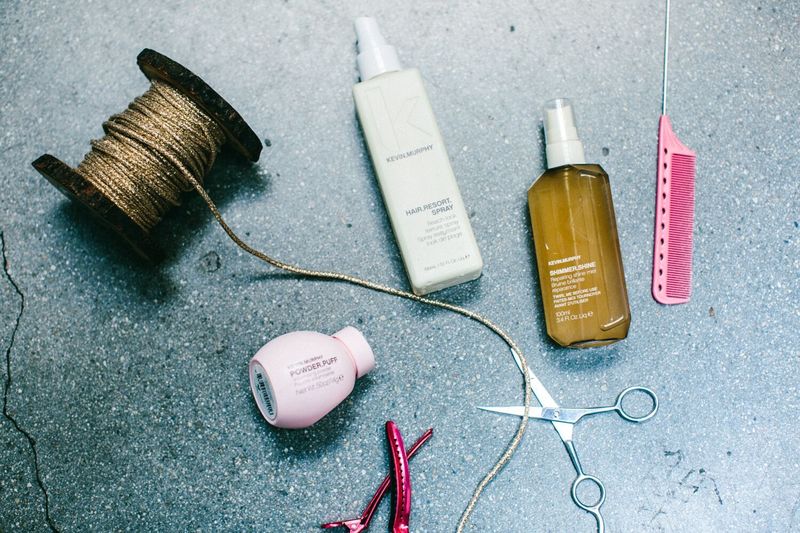 For more style secrets, be sure to stalk Meleesa Luna on Bangstyle, check out the latest tutorials from KEVIN.MURPHY and  visit us on Facebook, Instagram, Twitter, and Pinterest!