Taylor Swift is always making an entrance, this year at the Grammy's she debuted a new do! A bob, faintly reminiscent of our beloved Sia — Although, with chin length, mousy brown color, blunt edges and a fringe she definitely pays homage to everyone's favorite editor, Anna Wintour.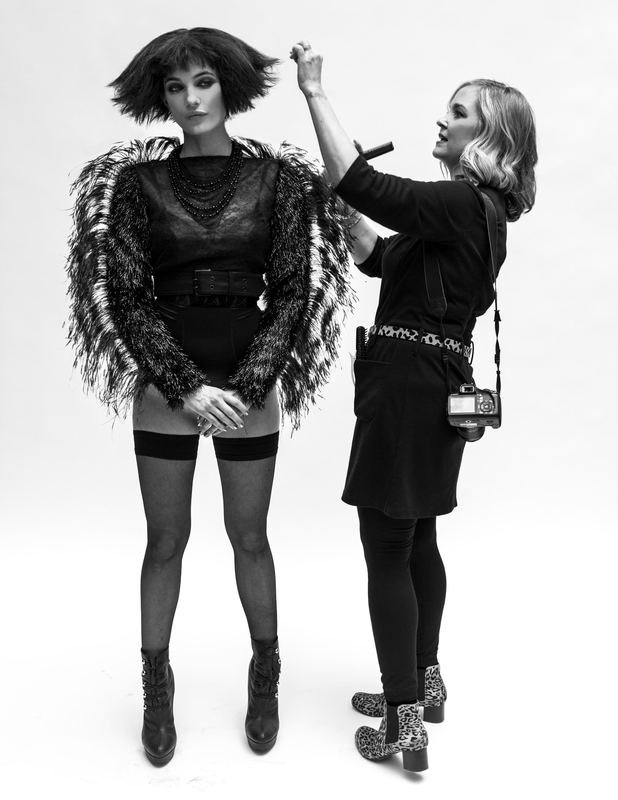 Loving this look? Sherri Jessee gives us the step-by-step guide on how to recreate the style — follow the steps below:
---
Step 1
To achieve the perfect bob shape, I used a technique that uses the head shape as a guide. Grasp the hair low and tight at the hairline and push up hand flat against the head until your pinky reaches the hairline.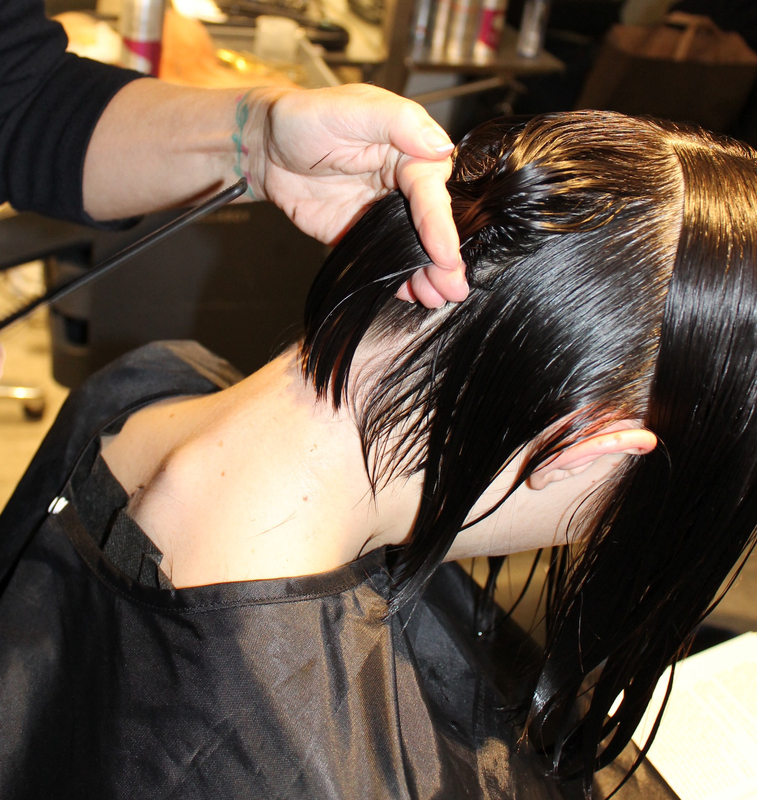 Step 2
Twist the entire section, holding parallel to the floor, cut straight across below fingers.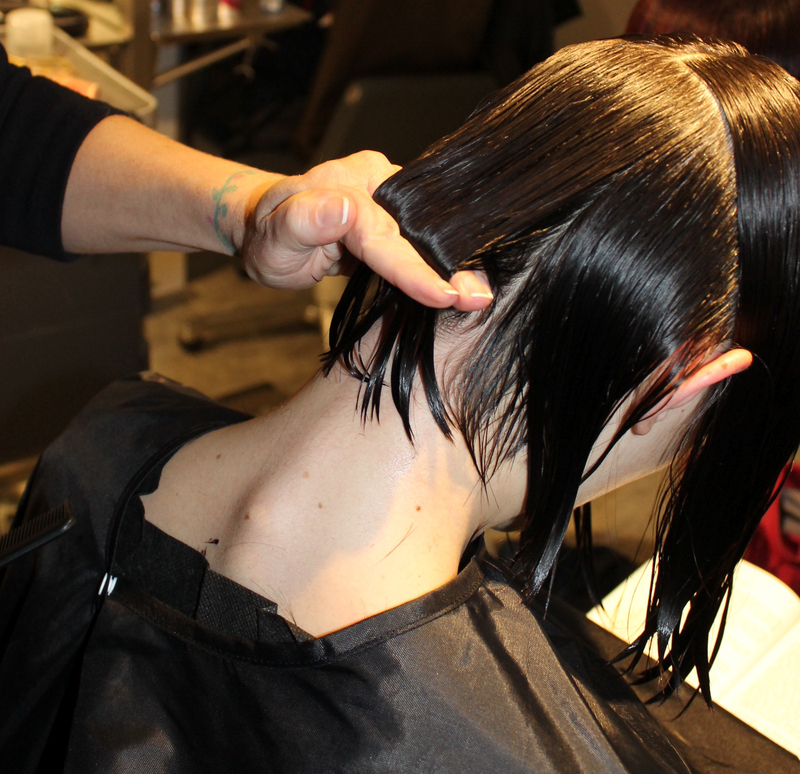 Step 3
After completing the back sections, hold the sides gently down and connect the weight line to the back.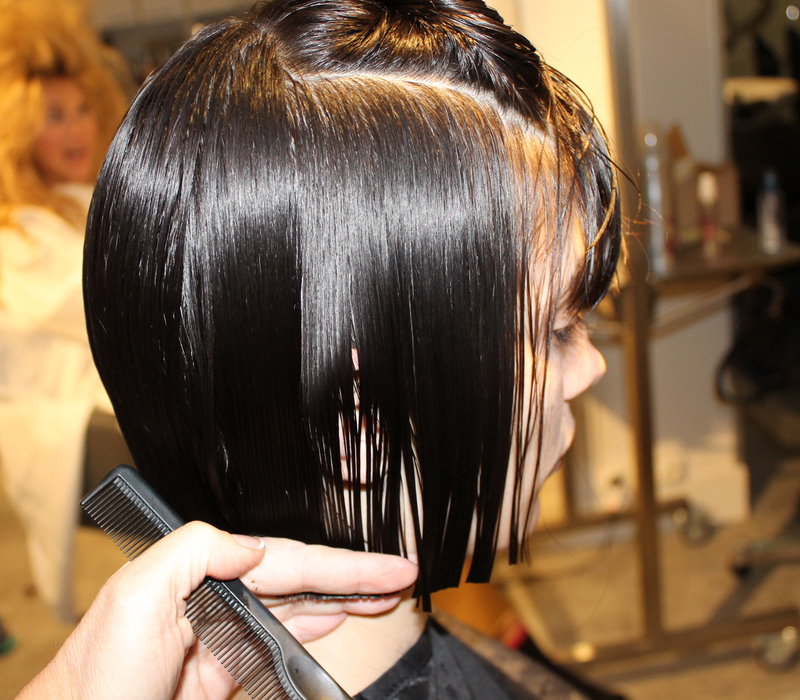 Step 4
To create broken texture on the ends; cut 1 1/2" into the ends using a texturizing shear with 27 teeth.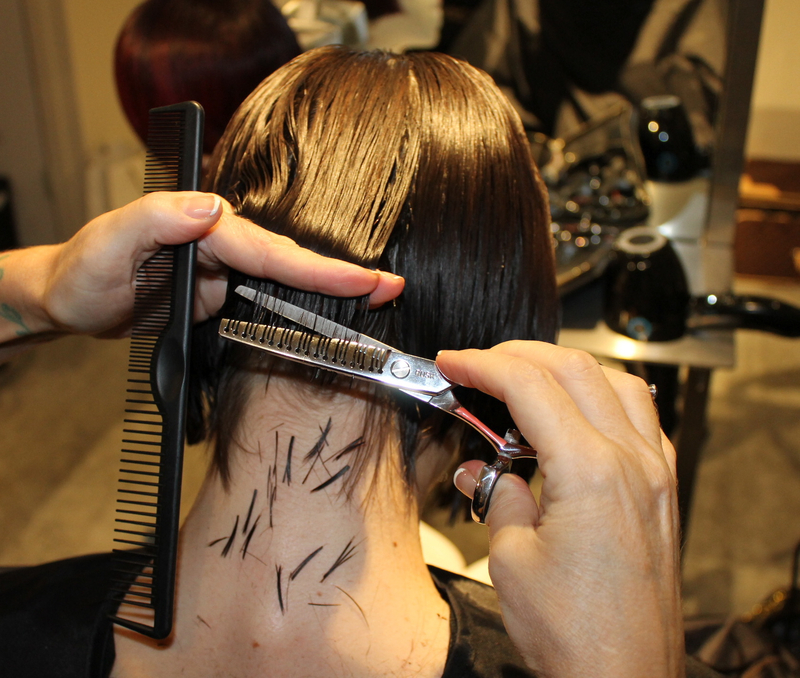 Step 5
Finally, using a triangular section in the front to create a blunt fringe section to open up the face.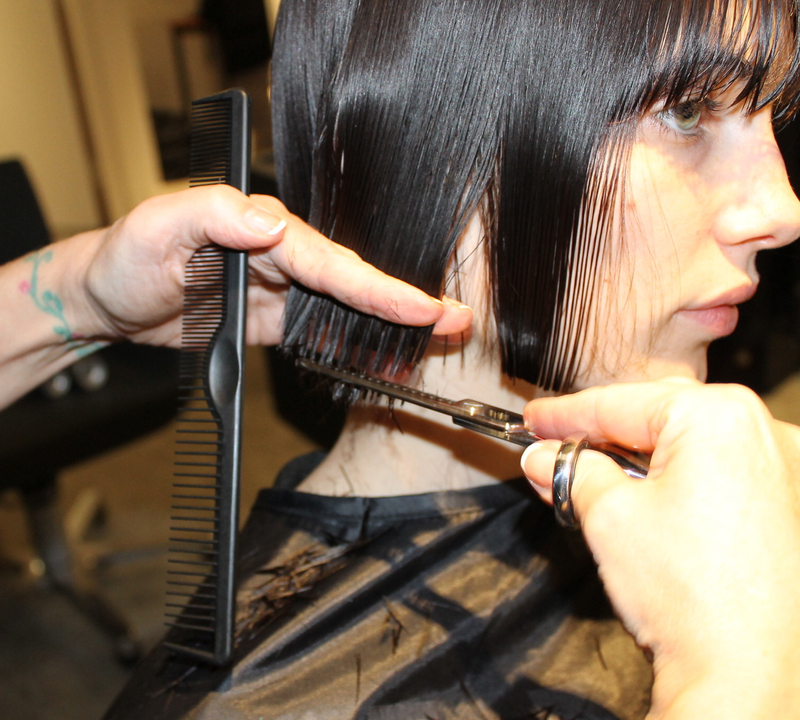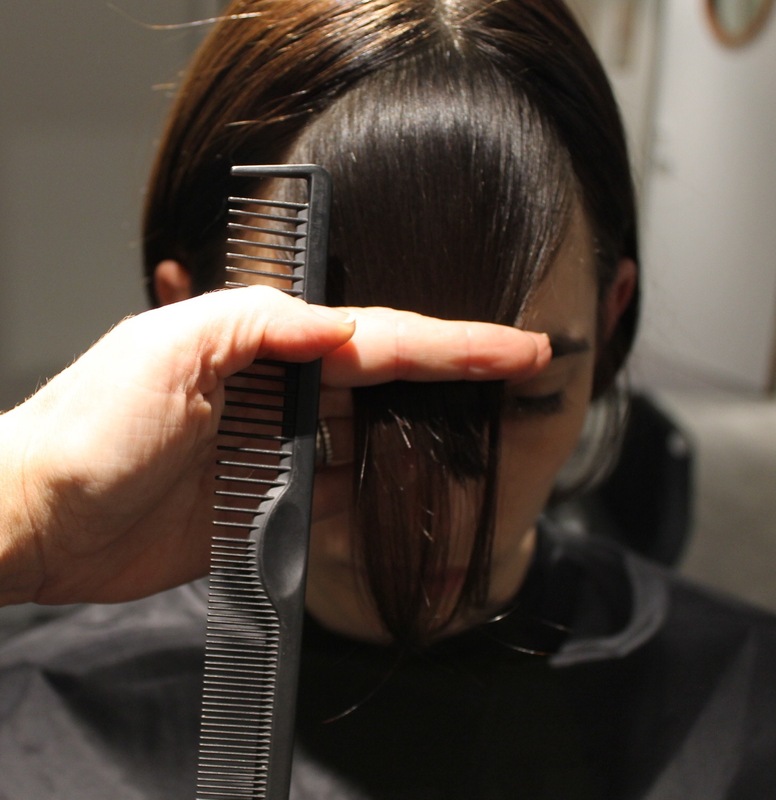 ---
Be sure to stalk Sherri Jessee on Bangstyle & check out our articles for more celeb tips and tricks!