Known for her viral TikTok videos, dancer Addison Rae shows off a bold new move with a golden bronde hair transformation. Lightening up her go-to brunette just in time for the 2021 Kids' Choice Awards and the spring and summer months, the social media star proves she is a true color chameleon. Although Addison Rae has transitioned from her signature shade to lighter blonde tones in the past, this new color is our favorite iteration to date! Read on to learn more from Addison Rae's colorist and the Shades EQ formula she used to get the look!
Redken Brand Ambassador Cassondra Kaeding — known for her stunning color placement on everyone from Hailey Bieber to Kylie Jenner and Miley Cyrus — gradually lightened Addison Rae with a few sessions to ensure a perfect tone while taking care of the integrity of her hair. Cassondra says: "Addison wanted to punch up her brunette locks with some brighter golden blonde pieces while still leaving dimension and movement. We landed on a golden bronde color with soft balayage tips and it looks so gorgeous on her. We did one big color appointment and finished it off at a follow up appointment to keep her hair feeling and looking healthy. Toning her hair with Redken Shades EQ Gloss helped us create that perfect golden bronde tone with tons of shine!"
Shades EQ has long been the choice for stylists post-lightening. Not only does it offer endless toning options for all levels, but the acidic formula also helps bring down the pH of the hair to add to its conditioning qualities and beautiful shine.
Get The Color: Golden Bronde

Highlights
Formula: 4 Redken Flash Lift Pods Bonder Inside + 4 oz. Redken 30 Volume Pro-Oxide Cream Developer
*Redken Flash Lift Pods Bonder Inside allows for the perfect lift every time. Saving time and money behind the chair, the pre-dosed pods are an easy-to-mix lightener option with a bonder additive already built-in allowing for easy and effortless mixing and predictable results. Learn more about Redken Flash Lift Pods Bonder Inside here.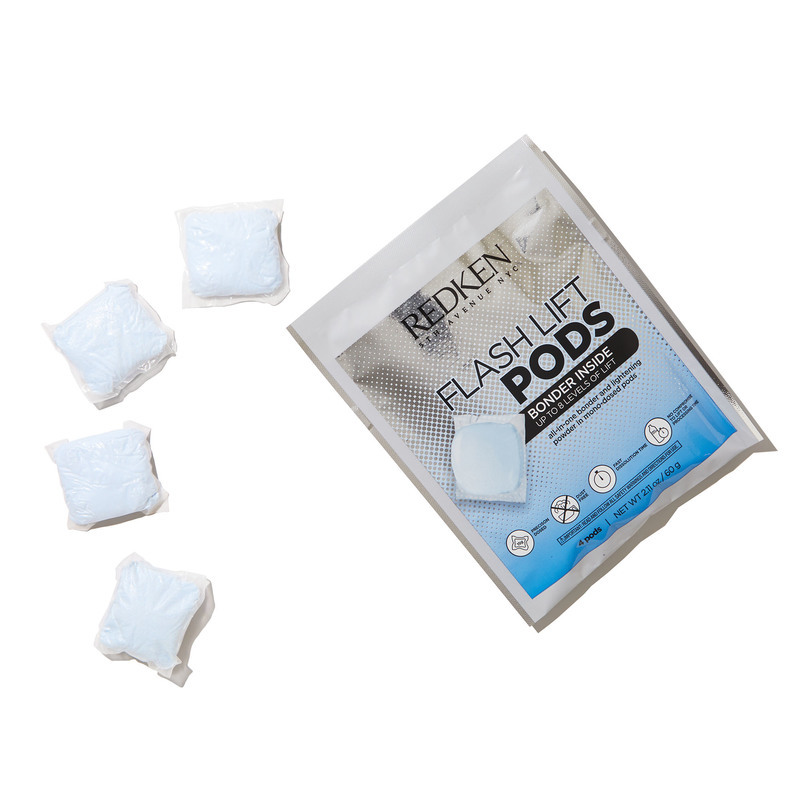 Shades EQ Gloss
Root Formula (Zone 1): Mix 1.5 oz. Redken Shades EQ Gloss 09N Café au Lait + 0.5 oz. Redken Shades EQ Gloss 08NA Volcanic + 2 oz. Redken Shades EQ Processing Solution
Apply to Zone 1 - the new growth area for a seamless blend from natural brunette to bronde.
Gloss Formula (Zones 2 and 3): 2 oz. Redken Shades EQ Gloss 010N Delicate Natural + 2 oz. Redken Shades EQ Gloss 09NB Irish Crème + 4 oz. Redken Shades EQ Processing Solution
Apply this formula from where the Zone 1 application ended to the mid-lengths and ends allowing for a naturally lighter progression and a lived-in look.
Cover Image Rights: Getty Images/Amy Sussman