Achieving the perfect blonde can be a commitment for the stylist and client. Depending on starting level, texture, porosity, and type, the hair goes through a severe transformation to get to the desired color. Whether utilizing balayage, babylights, or traditional foil applications, Redken's latest innovation New Flash Lift Power 9 Bonder Inside, lifts up to 9 levels in one application and ensures a brighter blonde with less breakage.
How To Achieve Blonde Without Breakage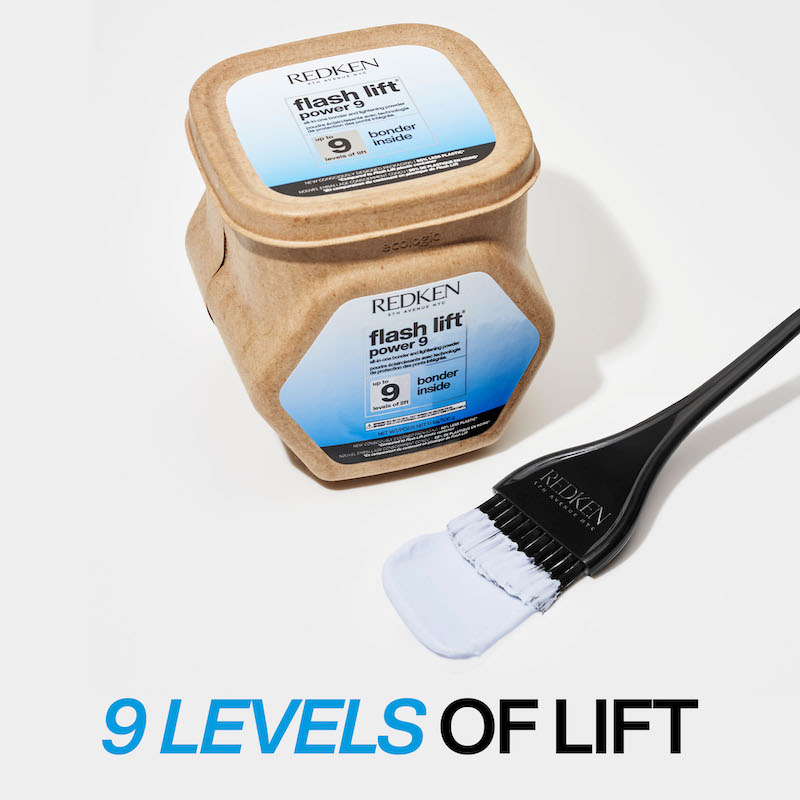 Breaking through unwanted red, orange, and yellow tones, this lightener provides a powerful, clean, even lift while remaining gentle enough to protect against breakage and damage. The secret behind this formula is the built-in bonder and combination of glycine and citric acid that minimizes the breakage of disulfide bonds during the lightening process to preserve the hair's integrity. The result? Shiny, smooth, healthy hair.
Giving you even more reasons to love the new Redken Flash Lift Power 9 Bonder Inside — this powerful lightener protects curl patterns and bonds and is packaged with 80% less plastic*. The tub and scoop are also created from 100% recycled materials and can be recycled after use.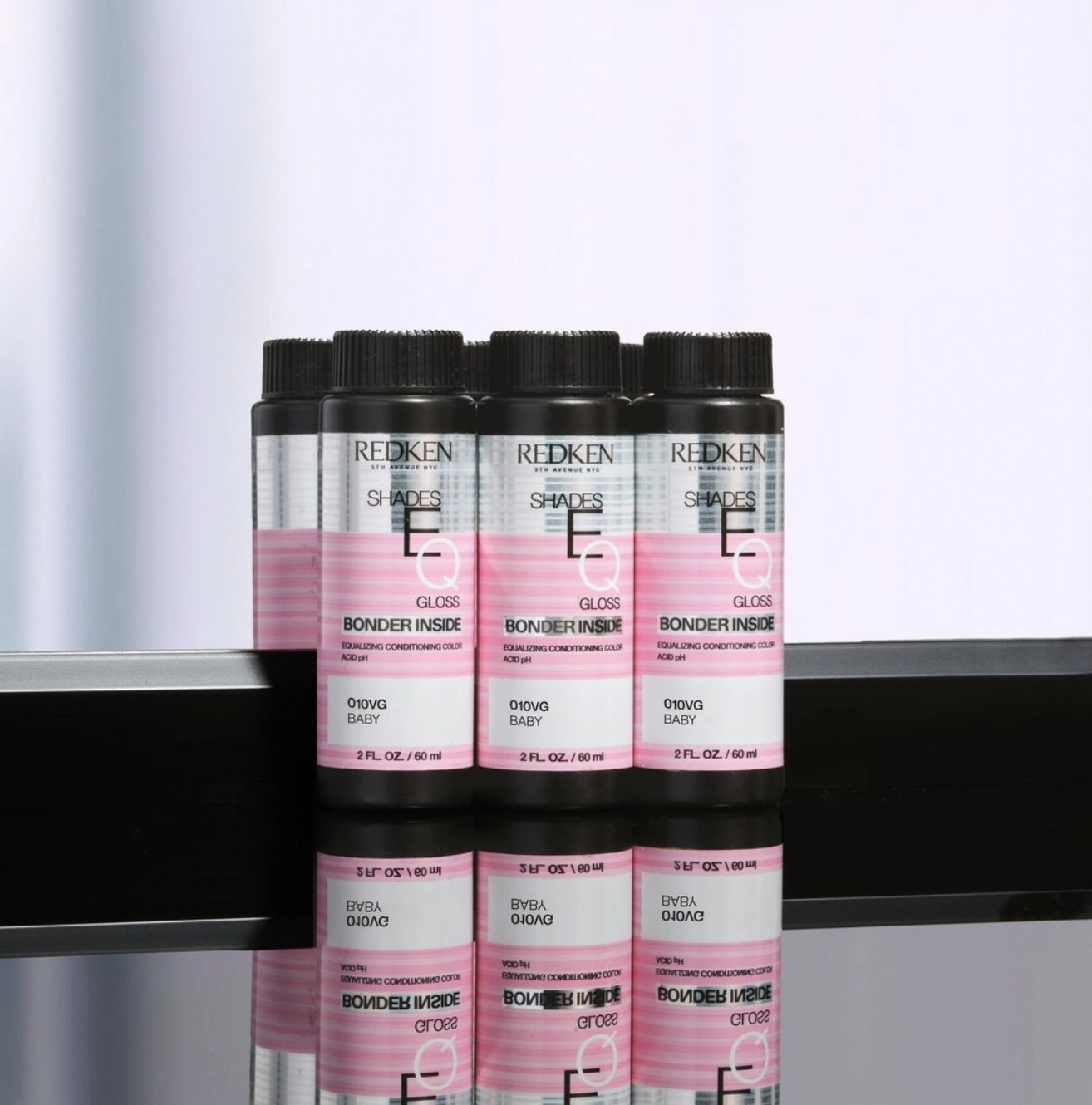 Following lightening services, Redken Shades EQ Bonder Inside is an essential service for any level of lift. The formula includes a pre-dosed bonder inside the beloved liquid acidic demi-permanent formula to create an all-in-one toner and bonder. This gives stylists the Shades EQ results they know and love, with added strength to strengthen sensitized hair in one step.
Shades EQ Bonder Inside includes a Triple Acid Complex of Citric Acid, Taurine, and Erythorbic Acid. The acidic pH + Bonding Actives balance the pH of the hair post-lightening to reduce residual alkalinity, which helps repair weak bonds and leads to stronger, shinier, beautiful results.

This bond repairing system can be used both in the salon and at home to hydrate, strengthen and restore dry or damaged hair. The bonding care complex balances pH and reinforces weakened bonds to repair, condition, and protect.
The system includes:
Acidic Bonding Concentrate Intensive Treatment
This pre-treatment strengthens the hair fiber leading to 14x Smoother, 2x Stronger, and 90 percent more conditioned* results, and prepares it for the full benefits of the Acidic Bonding Concentrate Shampoo and Conditioner.
Acidic Bonding Concentrate Shampoo and Conditioner
This shampoo and conditioner duo is formulated with Citric Acid and Redken's Bonding Care Complex. Highly conditioning and sulfate-free, it helps reinforce weakened bonds, strengthen, repair, and offer protection from color fade.
Acidic Bonding Concentrate Acidic Perfecting Leave-In Treatment
Completing your haircare regimen, this leave-in contains Bonding Care Complex to repair strength, add shine, and condition to reinforce weakened bonds, balancing pH levels and promoting hair regrowth.
For the best blonde results, always consult with your stylist to create a plan to go brighter and lighter. They can also recommend the best products, treatments, and at-home care tips to ensure you get the most beautiful blonde without breakage.