A common theme seen throughout the shows this year was a focus on comfortable shoes. While most designers outfitted their models in fun flats and strappy sandals Christopher Kane made headlines by trying to bring back the Croc, yet again. Although this wasn't the focus of the show, one couldn't help but comment. The real emphasis of his collection was on a woman's life in suburbia, a tale that most graciously revelled in the 50s and 60s and whose theme seems apparent again today, at least in Christopher Kane's take on fashion. His garments mocked mops, sponges, and shower curtains as a longing for cleanliness and order amongst the chaos and sensual undertones were ever present.
It was all about appearing clean and pristine while dark undertones lurk nearby, swept under the rug if you will. The hair mimicked this theme with a pulled together pony, with spouts of messy texture to keep the look on par. "An easy way to update a simpler hair look is with products. The great thing about the styling products at Redken is that with one spray, you can upgrade an everyday hairstyle into an on-trend look. I'm using Redken Shine Flash 02 Glistening Mist and Redken Control Addict 28 Extra High-Hold Hairspray this season at Christopher Kane to elevate the typical ponytail into a messier, grungier, high fashion look. I've added a ton of product to the hair to keep the look gritty, tough, and sexy. Using these two products helps me create a high-fashion look in a very simple way, with a hairstyle that any woman can do," said Redken Global Creative Director Guido Palau.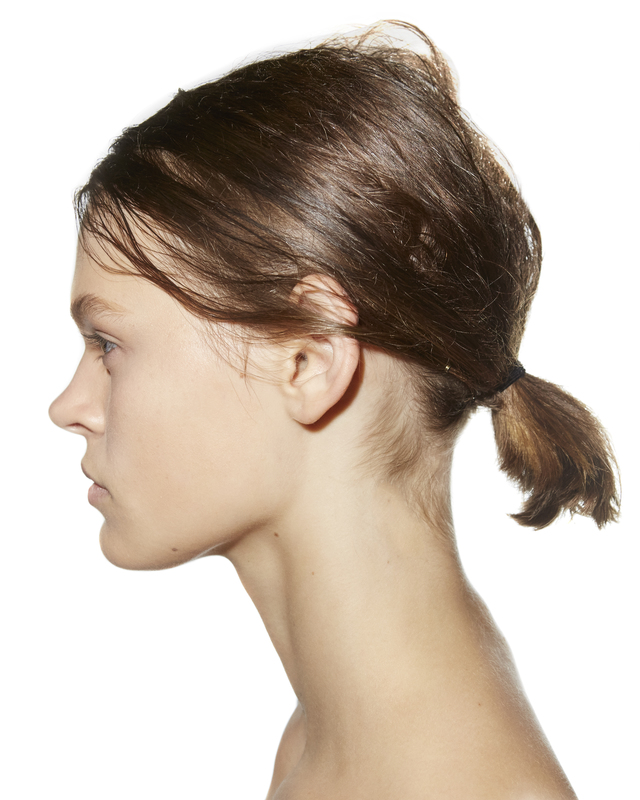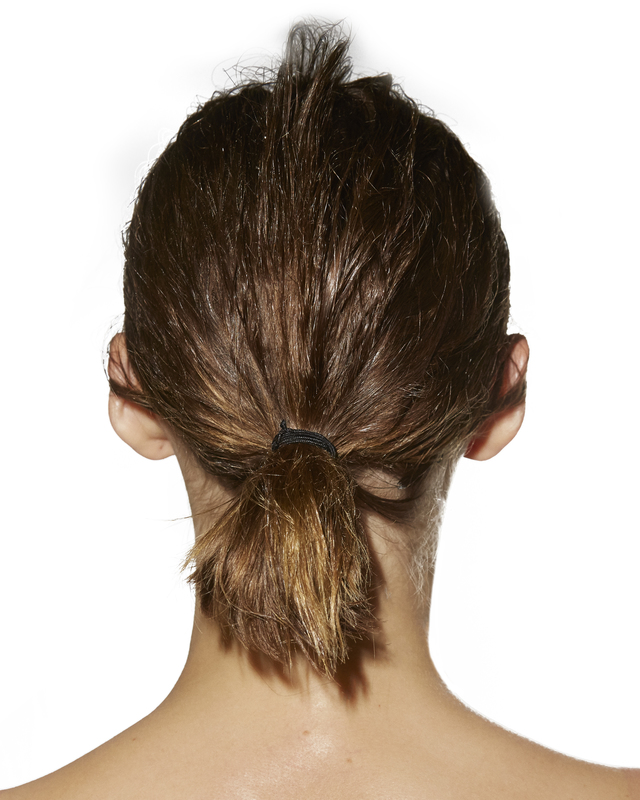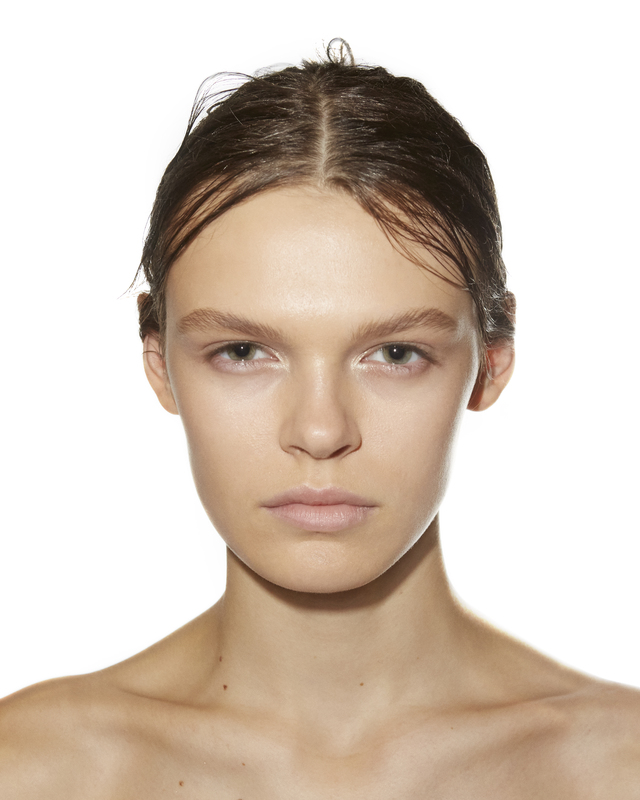 For a look inside the style of the show, follow along below and see Guido's tips and tricks on how he created the final look!
GET THE LOOK:
Start with dry hair. Create a messy center part using your fingers. 

Starting from the back of the head, apply Redken Control Addict 28 Extra High-Hold Hairspray and Redken 
Shine Flash 02 Glistening Mist to hair in 1" sections for a mixture of hold and shine. 

Using your fingers, pull the hair back into a low, tight ponytail without smoothing any lumps on the scalp. 

Keep ears showing on either side and allow the look to be asymmetrical. 

Secure length tightly with a black elastic. 

Once secured, alternate spraying additional spritzes of Redken Control Addict 28 Extra High-Hold Hairspray 
and Redken Shine Flash 02 Glistening Mist throughout the length and around the scalp for added shine and 
hold. 

Once the hair is set, use your fingers to add additional texture around the scalp and pull out a few sections of 
baby hair around the face. 

---
Check out all of the Fashion Week hair inspiration here and be sure to stalk Redken on Bangstyle and stay tuned for more looks from the runway and must-have product picks!