Color lights or "colored highlights" are a great way to add a vibrant pop of color with less commitment. Instead of bleaching and coloring the entire head to achieve a fun fashion shade, use well-placed highlights for a similar feel with less upkeep. Similar to traditional lightening techniques, this trend will cause less damage and will be easier to achieve on all levels of starting tone. Read on to learn how to get the look and take a peek at a few of our favorite inspirations!
Consult
If your client is looking for a big change but can't make a total commitment to regular lightening and coloring services, color lights might be the perfect option for them. Suggest this service for hair that is susceptible to damage, darker levels of tone, for clients new to fashion shades or looking for a more low-maintenance option.
Lighten
The level of lightening you wish to achieve will be determined by the end color and result your client is looking for. If they want pastel pink or marigold yellow, you'll need to lift their color to anywhere from a level 8-10 prior to depositing their final shade. However, if your client wants a deeper hue, such as navy blue, royal purple or jade green, you could deposit color on levels of lower lift. Again, this will be determined by your starting point, the health of the hair and the desired outcome.
It is possible to use any Wella Professionals Lightener to achieve a lift that will allow you to deposit a fashion shade, however depending on each unique client and placement of highlights, you'll want to choose accordingly. Ideally, pre-lightening should aim to achieve as neutral of a starting point as possible.
For clients that are looking for a natural transition:
Wella Professionals Blondor Freelights Hair Lightening Powder has the ability to lift up to 6-levels and can be used in freehand and open-air applications. This is a perfect option for adding well-placed color lights to curls or when clients want a more lived-in placement.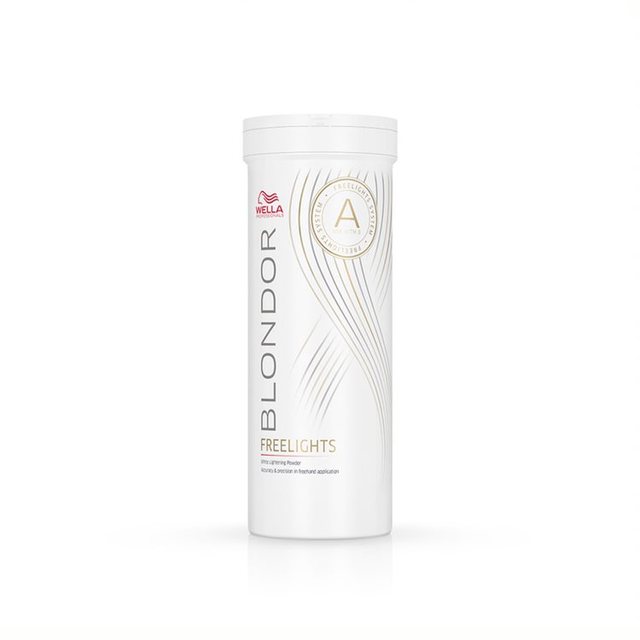 For clients that need a little extra lift:
Wella Professionals BlondorPlex has the ability to lift up to 7-levels. With bond builder technology for up to 97 % less breakage when used with WellaPlex No 2 Bond Stabilizer it gives stylists the ability to achieve beautiful blonde results with controlled, reliable lifting, this is a great choice for deeper levels.
Tone
Once hair is pre-lightened, take your pick from subtle hues created with Wella Professionals Illumina Color or add a punchy pop of color with Wella Professionals Color Fresh Create. With 11 specially crafted pure vibrant shades that are fully intermixable, stylists are able to create truly custom results ranging from pastel to tone on tone results.
Upkeep
As with any color service, using a color-safe shampoo and conditioner as well as heat protectants while styling will further enhance and protect the life of color lights.
Top Product Picks: