We are so excited to be working with our friend
Emiliano Vitale
, of é Salon, to help promote his
Global.Synergy
competition. Bringing artists together and helping to grow the next generation of industry greats is something that we absolutely support. Talk with Emiliano for a minute, and you can feel how devoted he is to the idea behind Global.Synergy. As an artist who fought his way up to where he is today, its incredible to see Emiliano making himself available to help young artists on their way to the top. We asked Emiliano a few questions about the heart behind
Global.Synergy
and how it came to be.
Why Global.Synergy? What does it mean to you?
To see young hairdressers with raw energy and a desire to succeed is always the greatest reward for me whenever I open this project up each year. Giving each of them the opportunity to learn and share the space with some of my friends, who just happen to be some of the greatest creatives or teachers I know, is something that beats at the very core of this initiative and inspires me to keep doing things the next year.
This is clearly a labor of love. Can you tell us a bit of how you can up with the idea?
The idea came to me 11 years ago when I looked at my career and realised how hard I had to battle to get to where I was. I came from a suburban family salon, an hour out of town in a small shopping mall. I moved to London early in my career and worked with SANRIZZ. Each step of the way was a battle: to get noticed, to get an opportunity, or even to get anything was so tough. I wanted to create a platform for young hairdressers who had the desire, the drive, and the dream to be more than what they currently are or knew intrinsically. Who knew that where they came from did not mean that was where they would end up. This platform would give them the opportunity to fulfil their dreams and share their voice with the world. All along the way, I was told by organisations that it was dumb, it could never happen or it had to happen like this or like that. The best response was when someone said to me "But you're nobody, why would anyone enter?" This was the fuel I needed to become somebody and to make this competition bigger than I could have ever imagined. SO after 8 years of building my profile to become "SOMEONE" I guess I was able to finally do this competition. I still fund this myself, although I have had 50% support in Australia with the Australian Hairdressing Council and in NZ the same with Wella. However, I am funding UK entirely on my own.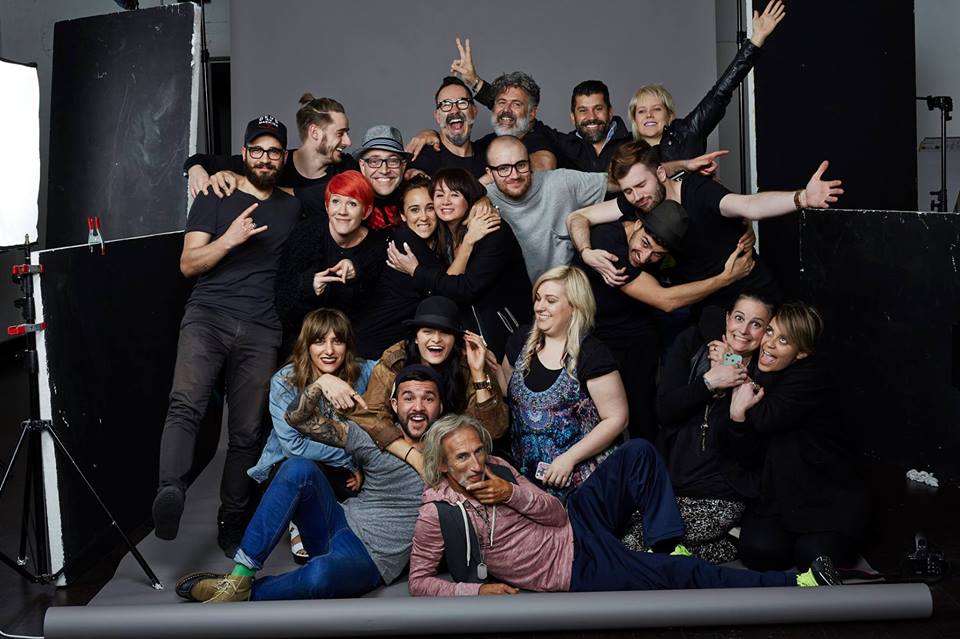 What do you hope will come from the event, for the artists?
I have very a very clear objective for all the Global.Synergy Finalists and it is my Vision Statement. Our purpose is to identify gifted learners and give each one of them a platform to transform themselves into talented individuals, who will then become experts in our field, with a view to becoming one day eminent ICONS within our industry. To introduce the finalists to their greatest self, thats all. By doing this, we inspire generations as they will naturally share what has been given to them with people they come into contact with throughout their life.
Are there plans to spread the event to other countries?
The goal has always been to spread this competition around the world and have it as a truly Global event. However, like all things, it requires great energy, vast amounts of time, and the reality is that we also need large amounts of money and sponsorship to continue this project. We will be approaching the United States and Canada next year and would love to run it simultaneously with Australia, UK, USA, Canada and possibly again in NZ. We will see where the wind blows ;-)
Stay tuned for our features on the Global.Synergy UK finalists!