Hair lightening can encompass a variety of techniques from balayage to foils and base bumps, and a range of shades that include blonde, bronde, brunette and red. With a host of alluring new hair color trends like expensive blonde and cinnamon brunette on the horizon we wanted to brush up on some of the top lightening tips to ensure you get the color you're after.
Expert Tips When Lightening Hair
Prep hair before lifting
Whether your client has previous damage or perfectly healthy hair, starting a healthy care routine before lightening will improve the results. If possible, recommend that your client apply Wella Professionals ColorMotion+Structure+ Mask weekly. With WellaPlex bonding agent, it protects and strengthens the hair before lightening even begins.
Wella Professionals ColorMotion+Structure+ Mask ($25.00).
If your client has a sensitive scalp and you'll be applying lightener on-scalp, apply Wella Professionals Marula Oil Blend Scalp Primer before lightening. It will guard against discomfort and protect against moisture loss without compromising your results.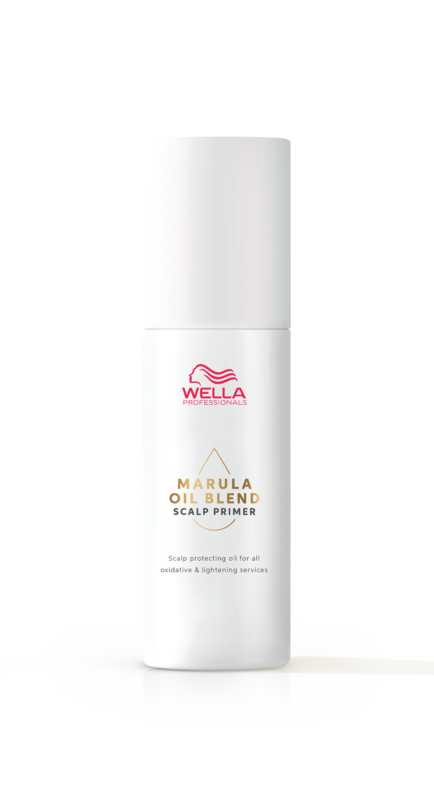 Wella Professionals Marula Oil Blend Scalp Primer ($20.50)
Use formulas enhanced with bond builders
Whether you're taking your client to platinum status or just going a few shades brighter, looking after the health of the hair is essential. This is why using a bleach formula with built-in bond builders is necessary. It allows you to achieve even, lifted results without compromising the integrity of the hair. Wella Professionals BlondorPlex lightening powder offers up to 9 levels of lift. Formulated with WellaPlex it leads to 97% less breakage* *When using Wellaplex No. 2 with BlondorPlex versus BlondorPlex alone. With no compromise on lift, this formula makes it a must-have for lightening.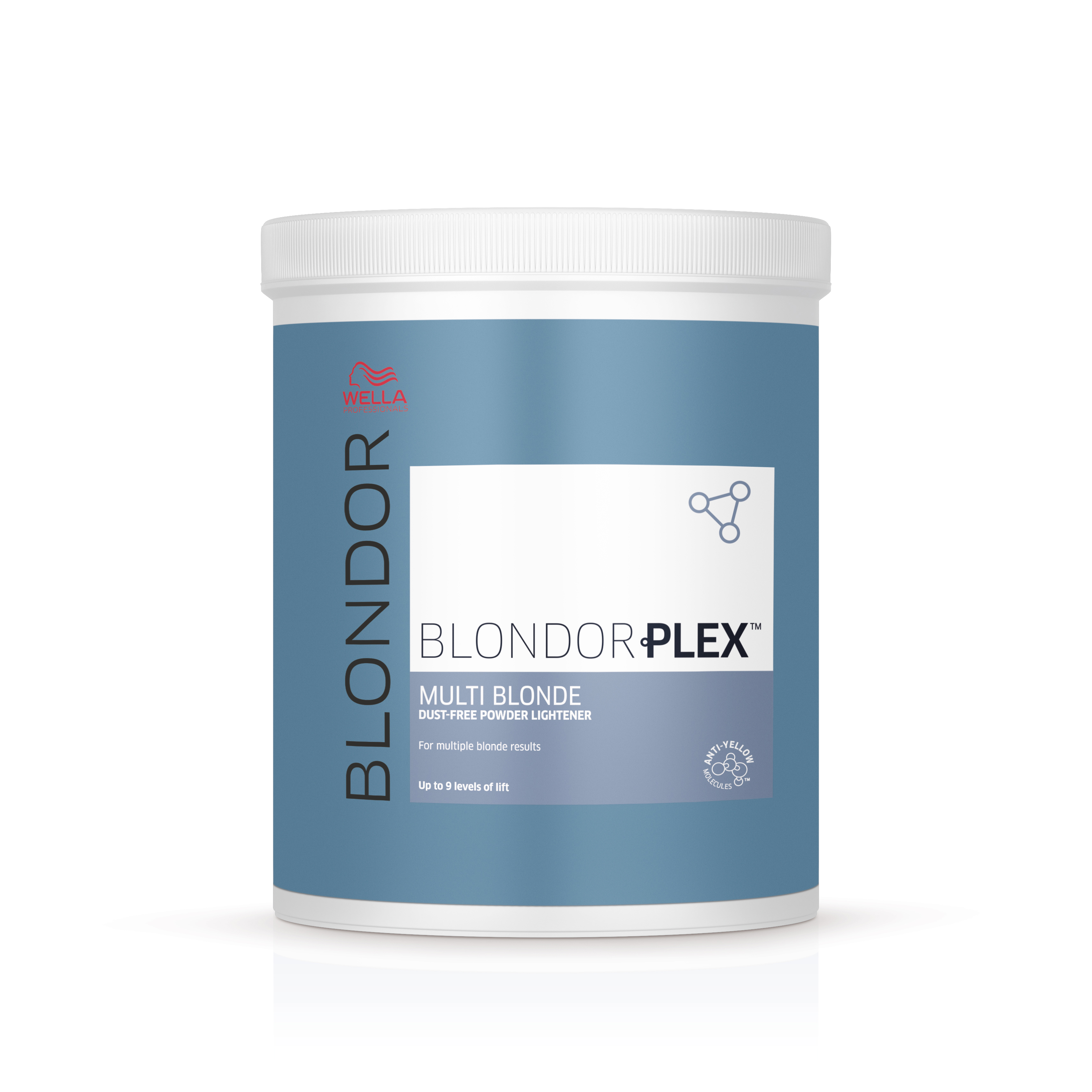 For best results, always follow any Wella Professionals BlondorPlex lightening service with Wella Professionals WellaPlexNo. 2 to finish the service and ensure bonds are stabilized.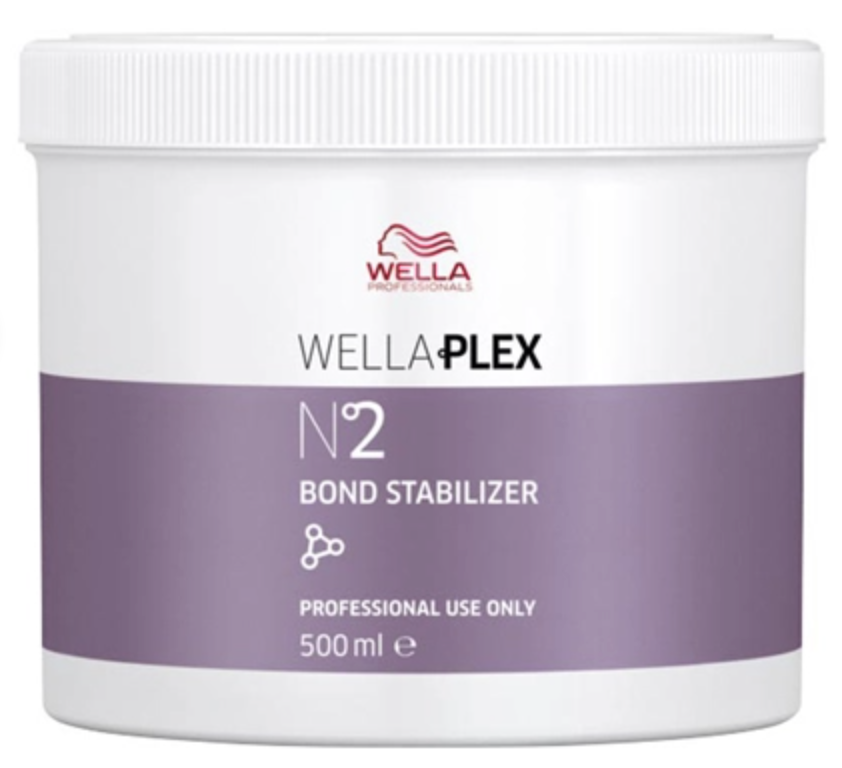 Schedule upkeep with shine-enhancing formulas
Once your shade is achieved, the key to keeping your color comes down to regular Wella Professional Shinefinity treatments. With 37 intermixable shades, Wella Professionals Shinefinity is a translucent demi-permanent range that enhances, corrects and adds dimension to your tone with up to 250% shiner hair*. To get the most out of any lightening service, schedule regular Shinefinity treatments for your client.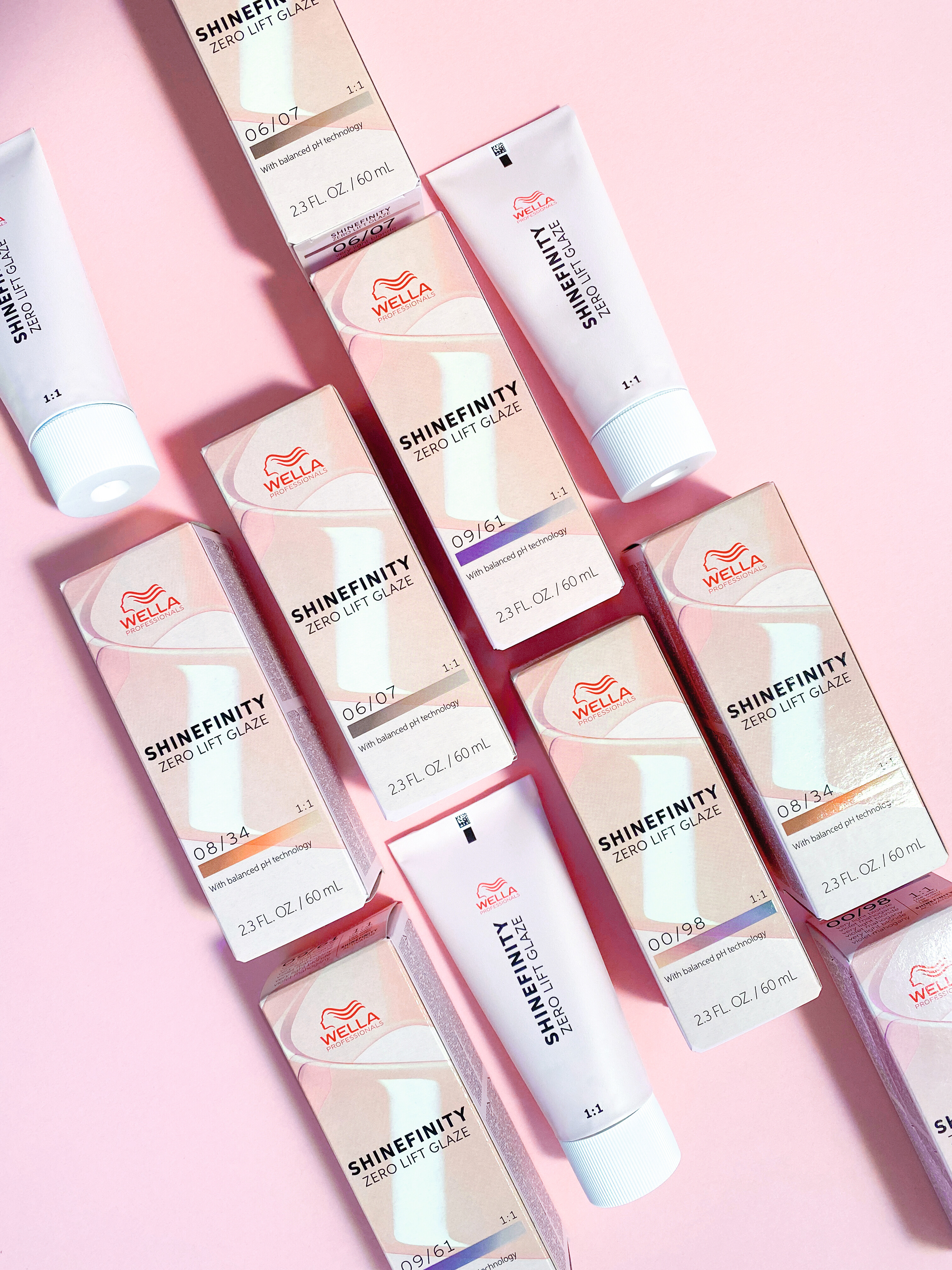 Finish the same way you started
To improve the look, feel and finish of the hair, continue home care with Wella Professionals ColorMotion+. This strengthening line includes WellaPlex to repair and enhance bonds from the inside out and offer up to 8 weeks of color protection while locking in color, promoting smoothness, and enhancing shine.
Wella Professionals ColorMotion+ Shampoo ($25.00), Wella Professionals ColorMotion+ Conditioner ($25.00), Wella Professionals ColorMotion+ Structure+ Mask ($25.00).
---
Get to know Wella Professionals Shinefinity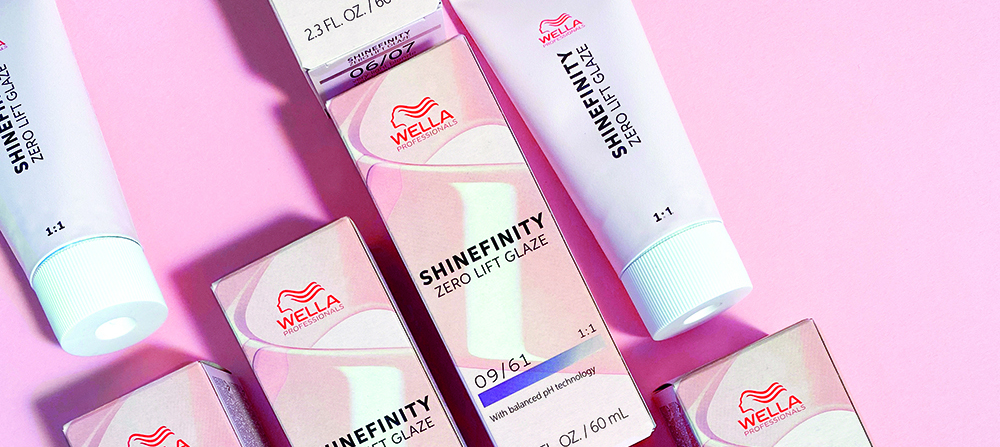 Wella Professionals Shinefinity is a glossing treatment that improves tone while creating a shine you can feel. In addition to creating unbeatable shine and beautiful true-to-tone results, you can look forward to the following with Shinefinity:
37 Demi-Permanent Shades that are intermixable for endless color options
Offers up to 250% shinier hair*
Tones that last up to 6 weeks
Innovative formula regulates the pH of the hair to ensure it doesn't fall below 6.5 for balanced, optimal color results
Can be used on natural hair color, after lightening, or in addition to grey coverage services.
Pick from 2 developers: Bowl and Brush Activator or Bottle Activator
Pick from Cool, Warm, Naturals or Booster color palettes or the just-launched

Signature Naturals collection

featuring 5 shades ideal for counteracting warmth or creating root shadows.
Use

Shinefinity

to create shine, refresh color and highlights, add tone, enhance dimension or correct color.
*versus untreated bleached hair