In fashion, trends are supremely cyclical, but does the same hold true for beauty?
What was I thinking? We've all been there - turning the pages of our high school yearbook or scrolling through Facebook albums from college - in utter humiliation of the style choices we made. However, if we take a more subjective view, these archived style cues can be easily adapted by modernizing the foundations.
Some things are best left in the past (ahem - low rise jeans), but the latest beauty movements are an ode to pop culture of the past. Whether you once pined to be "Rachel," "Carrie," or "Serena," there are new ways to update these iconic looks and make them your own. Keep reading for some of the hottest style trends of the season and how to get them.
Voluminous Curls
We've all had a "straight hair phase" growing up, singeing your ends to sheer perfection. While we still love a polished blowout, this season's styles are more free feeling. Whether rocking your natural texture or building a curly style from scratch, voluminous curls are the modern take on mall hair and we're in love with the new iteration.
To define curls:
If you have naturally curly hair, learning how to dry them to perfection is key. Whether you decide to air dry or use a diffuser attachment, product is a must. Begin treating your texture in the shower with Wella Professionals Nutricurls Micellar Shampoo for Curls and Wella Professionals Nutricurls Cleansing Conditioner for Waves & Curls. This system will gently cleanse and nourish your curls while providing the definition they need. To style, apply Wella Professionals EIMI Nutricurls Boost Bounce throughout the scalp and mid-lengths followed by Wella Professionals EIMI Nutricurls Curl Shaper for effortless control and a defined, bouncy finish.
To create curls:
Anytime you're using hot tools to create curls, your number one step should be applying product. Start with Wella Professionals EIMI Thermal Image prior to blow-drying or iron work to nourish hair.. The key to creating volume if you have wavy or straight hair is to build it at the base. Apply Wella Professionals EIMI Body Crafter throughout the scalp area and blow dry using a round brush first, taking mohawk sections and over directing the hair up and away from the face. Then to create the curls, utilize various barrel widths and curl hair in randomized directions to help curls build on top of one another, creating even more volume.
Updated Upstyles
Pulling your hair back can easily elevate any outfit. Although it probably took about three hair elastics and a sock bun to get the look in high school, less is proving to be more this season. The only thing to decide is whether to include face-framing pieces or opt for a super slicked back feel instead.
Slicked Back:
Sometimes it just feels great to have your hair pulled back and away from your face. Other times, slicking your hair back is a must-have if accessorizing with your favorite pair of earrings. To get the look, start on wet hair by applying Wella Professionals EIMI Perfect Me to damp hair to tame flyaways and protect from heat styling. Then, directionally blow-dry hair with a brush, slicking it back and away from your face. Once dry, spritz Wella Professionals EIMI Stay Firm hairspray and use a finishing brush to pull hair into a pony and secure with an elastic. From there you can curl the ends, twist into a bun or a braid for a finished feel.
Ethereal Tendrils:
If you're looking for a softer up style, leaving out baby hairs, fringe, or face-framing layers can instantly create the feel you're going for. Either utilize natural texture or blow dry hair with an undone finish to begin. Once dry, prep strands with Wella Professionals Sugar Lift to add texture and hold and then pull hair back into your desired finish, pulling pieces down around your face as you go.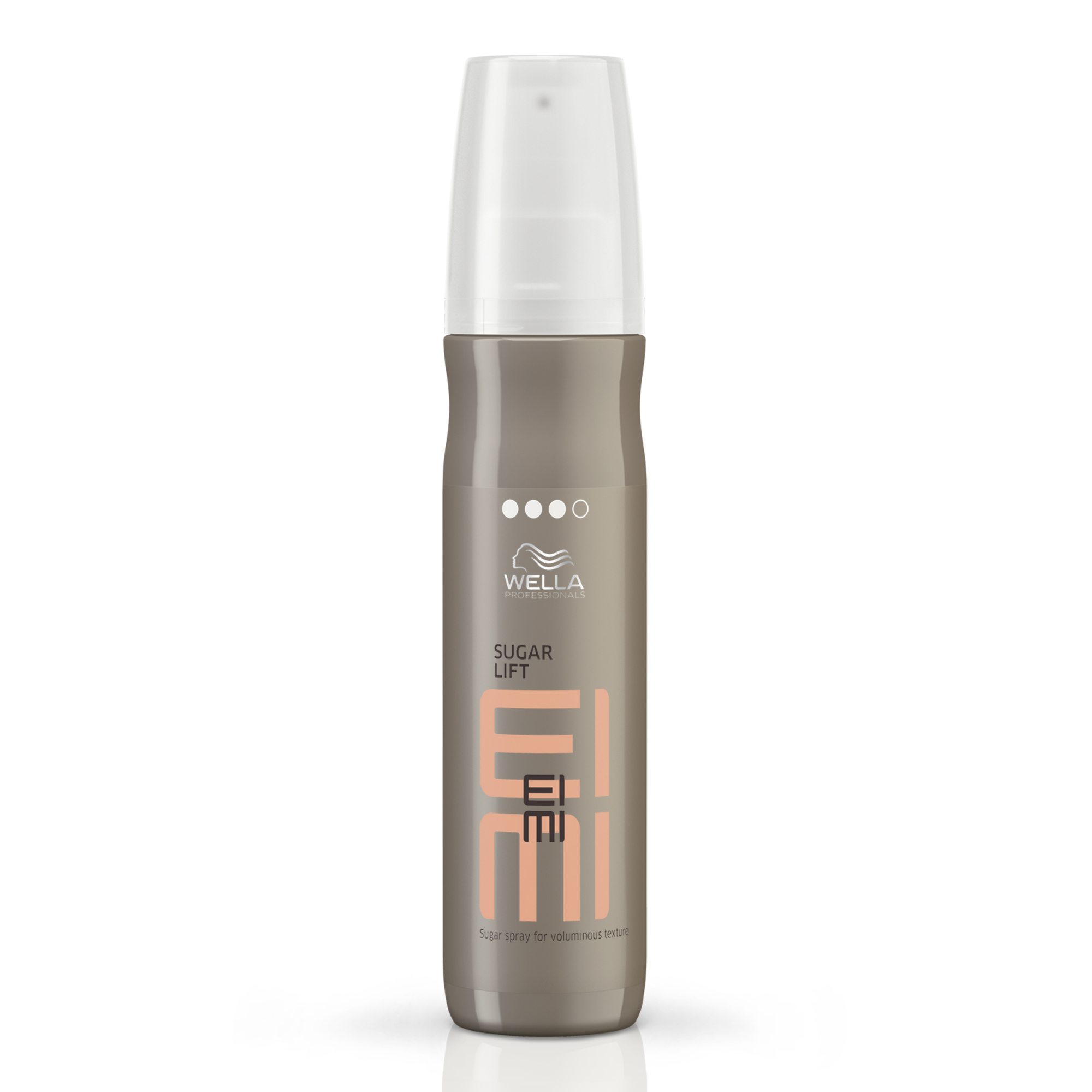 Braided Accents
Adding accent braids to your look or embellishments to your braids has come full circle. From beads to barrettes and simple three strand braids, this small but mighty accessory can add a great deal of detail to your next do. We saw this style first hit the scene at the Dion Lee show at NYFW in spring - created by Global Creative Director Eugene Souleiman and Wella Professional Top Artists Sonya Dove and Michael Hasse.
Get the look:
After parting the hair begin braiding the selected section either on or off scalp and secure with an elastic. The finish this look, it is about much more than just the braids - the entire style needs to feel concise. Therefore, continue by applying Wella Professionals EIMI Extra Volume mousse at the scalp area and combing into the mid-lengths and gently dry without disturbing the braids. Then, follow with Wella Professionals EIMI Sugar Lift for added texture and hold.