Fashion Week is the perfect resource for stylists all over the world, whether you work in fashion, beauty, or you just enjoy being ahead of the movements! More than just recreating the looks to satisfy your client's needs, understanding the overarching themes running through the industry can spark inspiration and set you apart as an artist.
At the helm of these movements are Redken Global Creative Director Guido Palau and the team that works alongside him. The Redken team works with the stylists and makeup artists to develop a complete look. As models walk down the runway, their looks are immediately broadcast into the world, impacting the trends we'll see for seasons to come.  To give you a head start on the movements you'll want to be aware of this year, Redken has rounded up the top 5 trends for the year ahead!
1. Finished Hair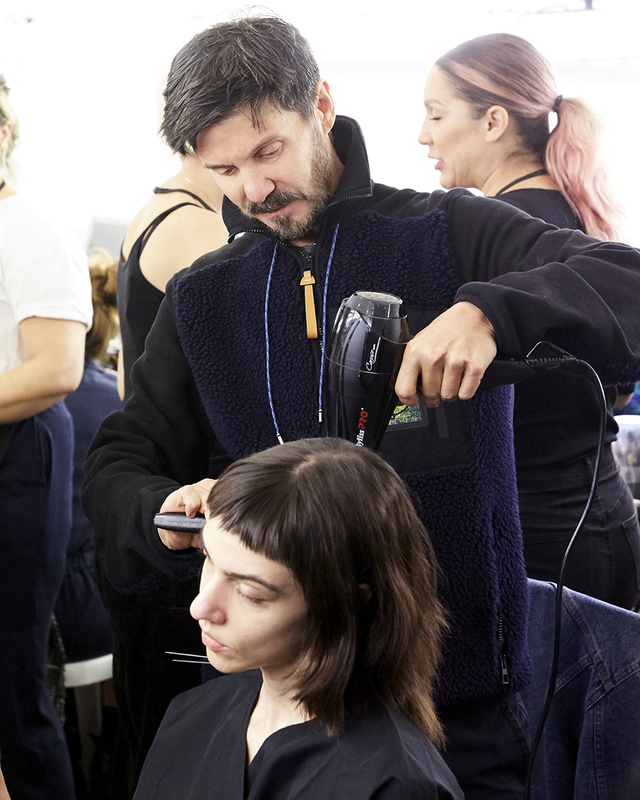 "There was a nod to more finished hair this season. From the Marc Jacobs show featuring vintage hair color tones, to the finished hair at Prada and the fashion-inspired hair at Miu Miu, we saw a mix of natural textures celebrating individuality, with a contrast to these more 'dressed' looks, which seem to be well received. There must be something in the air and a desire for polish." – Guido Palau
For the past few seasons, natural styles have ruled the runway and while natural texture is still coveted we are starting to see a return to a more polished look. Short, tailored cuts with sleek blowouts and the addition of accessories proved popular at numerous shows.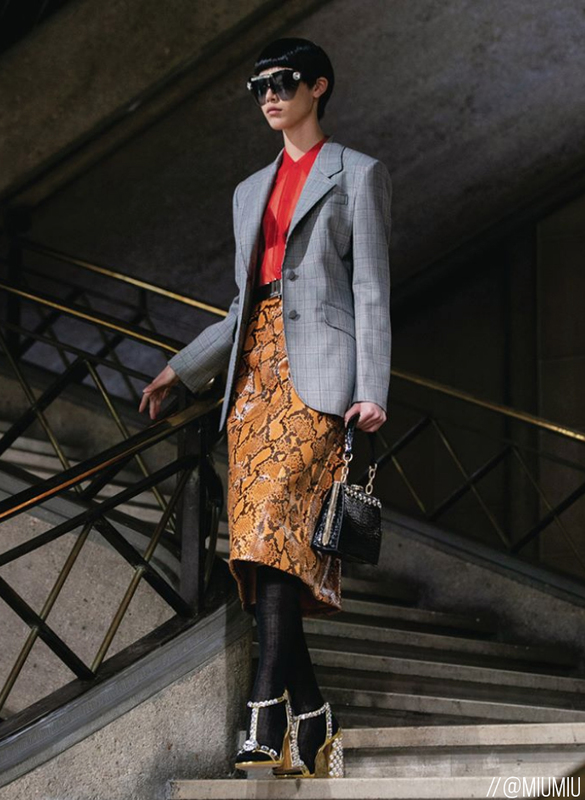 2. Show-Stopper Hair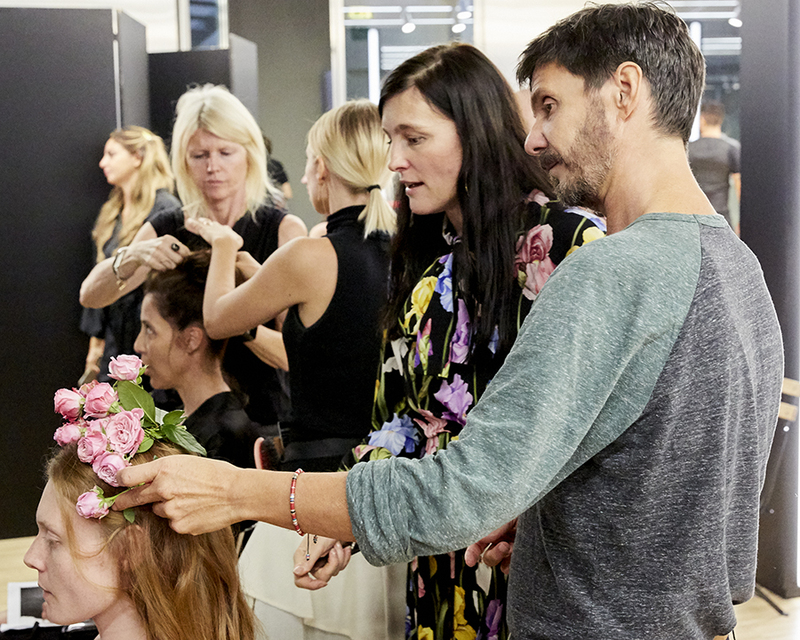 "It's always exciting for people to see a show-stopping look. With the McQueen braids, the Dolce flowers… people love to see fantasy and escapism. These shows really showcase that look. People are eager to be whisked away into these fantastical kinds of fashion moments that we're seeing." – Guido Palau
Clients can get tired of the same look day in and day out. While dying their hair or trying a new cut can be a great change, sometimes they're looking for a way to add interest for a soiree or night out, or to complement a special outfit. The next time you have a client in your chair, offer them sound advice on the best way to accessorize for their hair cut and color.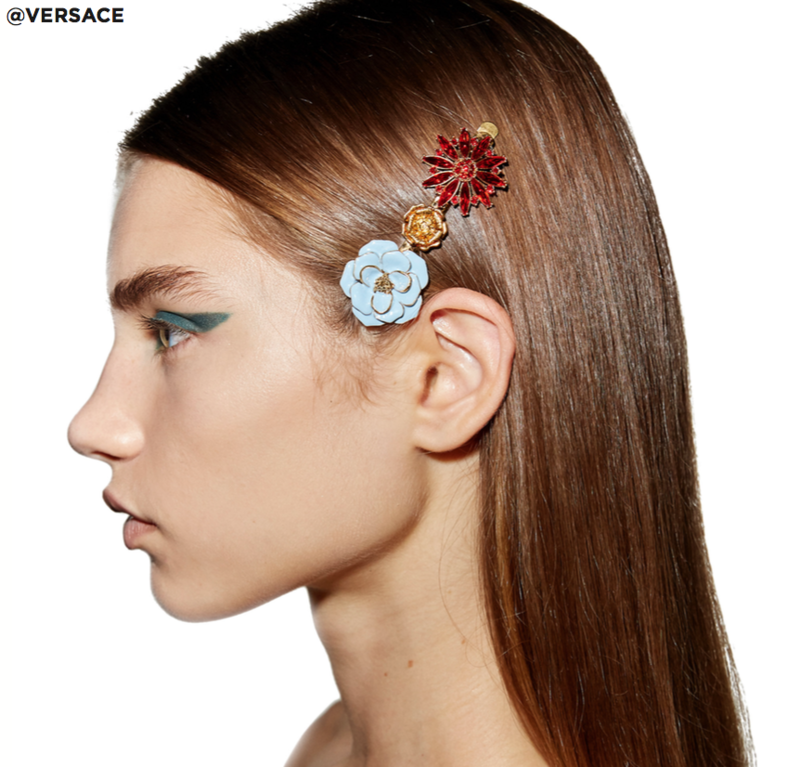 3. Polished Blowouts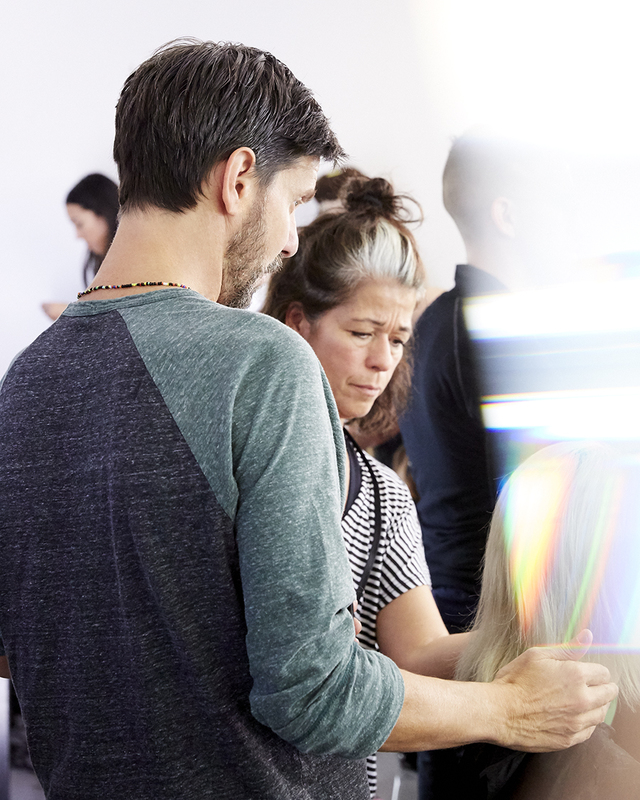 "There are so many contradictions going on in beauty in a way. Real women love the option of having their natural texture one day, then having a beautiful blowout on another. With the resurgence of more finished looks, I think we'll see a sway towards a finished blowout again." – Guido Palau
Valentino, Longchamp, Ralph Lauren and Escada all demonstrated polished blowouts with a twist. Showcasing both long and short hair, these shows proved that the return of a good blowout is back! How to recreate this for your clients? Start off strong with the right products. On clean hair apply Redken Satinwear 04, a smoothing blow-dry lotion, from mid-lengths to ends. This formula will not only guard hair against heat damage, but it will also create a voluminous blowout with a silky finish. Remind each client that around this time of year it is important to finish with a proper hairspray, we recommend Redken Fashion Work 12 for flexibility.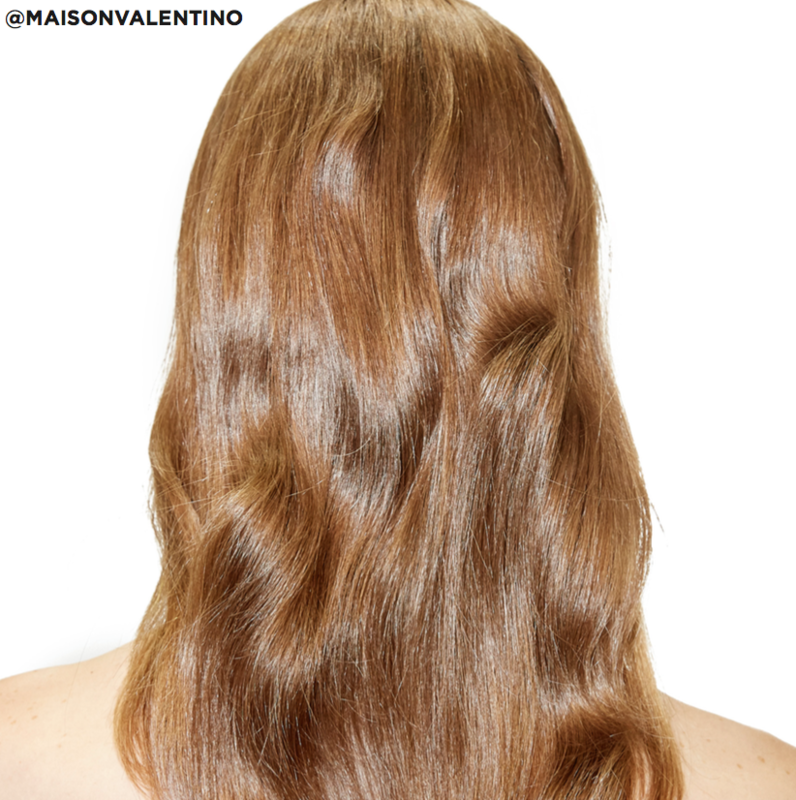 4. All Done Up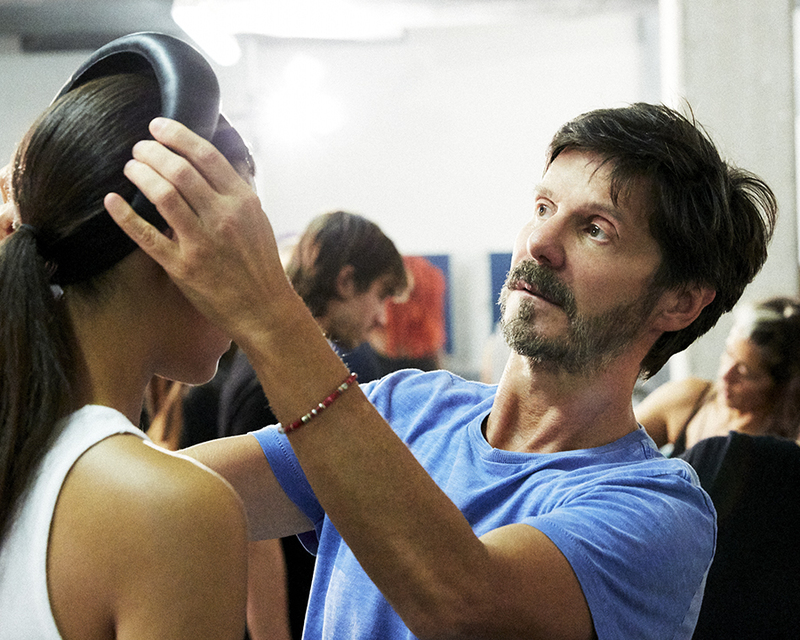 "Designers love seeing the different ways you can put hair into an updo. At Dior, the hair was dancer-inspired in a type of headwrap, with a lot of control and hold. People are hungry for new silhouettes and new ways to tie up your hair." – Guido Palau
Whether there is a special event or simply a neckline that warrants an upstyle, you'll find that more and more clients are wearing their hair up these days. Offering them options tailored to their hair type and style is the perfect gift to give them this year! Slicked back ponytails are a favorite this season, so send them home with Redken Hardware 16 and Redken Forceful 23 to ensure a slick style!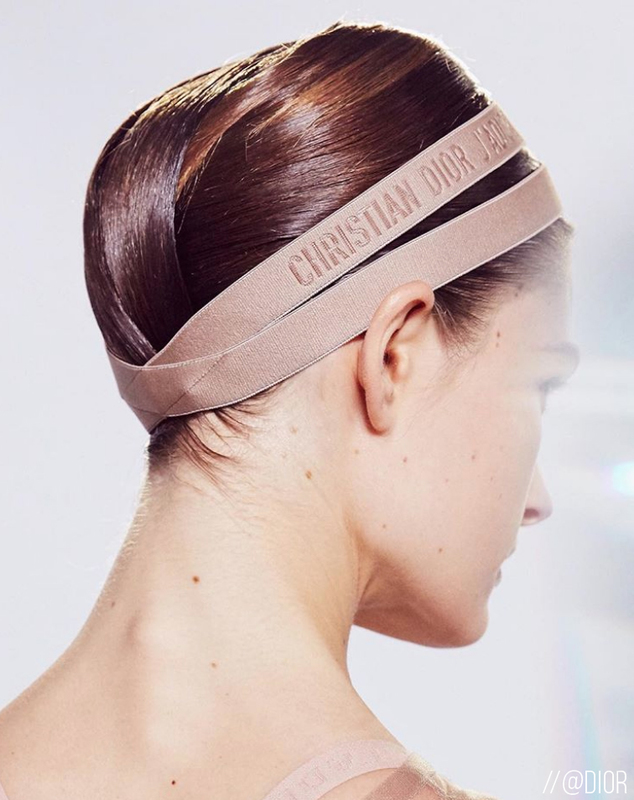 5. Effortlessly Chic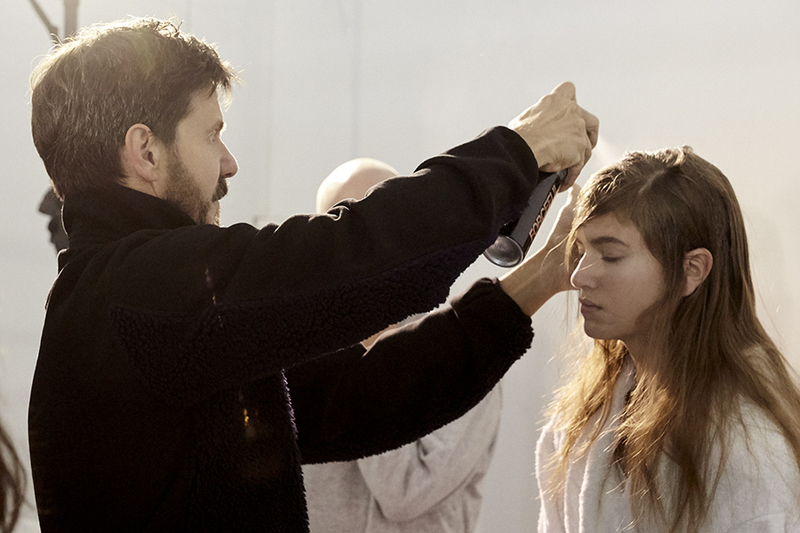 "These effortless looks are a standard of fashion, beauty, and real hair. I think the ease of natural hair has become that go-to that you can't fail with. Of course, there are nuances in the look by using products like Redken No Blow Dry to enhance the texture. Naturalness is the new standard." – Guido Palau
Effortless looks have taken a turn from their undone feel to a sleeker finish. While waves, curls and texture are still relevant this season; they are being finished elegantly with the use of products. If you're adding movement, consider alternating iron direction or barrel sizes. Then, finish with a texturizing product such as Redken Wind Blown 05.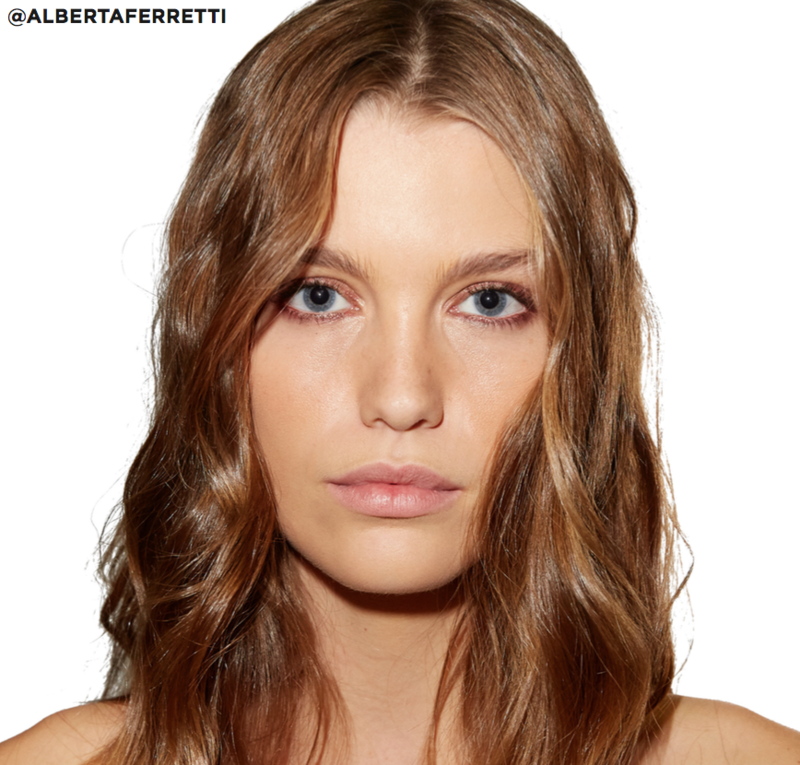 ---
For even more fashion-forward hair color and style trends  be sure to follow @Redken on social media for the latest updates!