Earlier this year, at Destination 2018 in Orlando, Matrix announced exciting news – Fergie would be the SOCOLOR Cult Icon and there would be a contest taking place on social media for a chance to style Fergie and her dancers for a concert in New York. As anticipation grew and winners were selected we've been lucky enough to follow their journey along the way, and now… the big reveal!
On Thursday, July 12th Matrix SOCOLOR Cult Icon Fergie took the stage at the 2018 Feinstein Institute Summer Gala. She was seen debuting newly launched SOCOLOR Cult shades in "Red Hot," "Orange Alert" and "Lucky Duck Yellow." Fergie's vibrant new locks were styled by Matrix Celebrity Stylists George Papanikolas and Nick Stenson with special help from the two grand prize winners of the Fergie X Matrix SOCOLOR Cult Social Media Contest, Eli Mancha (@elimancha1) and Amanda Stone (@yourfavoritehairstylist).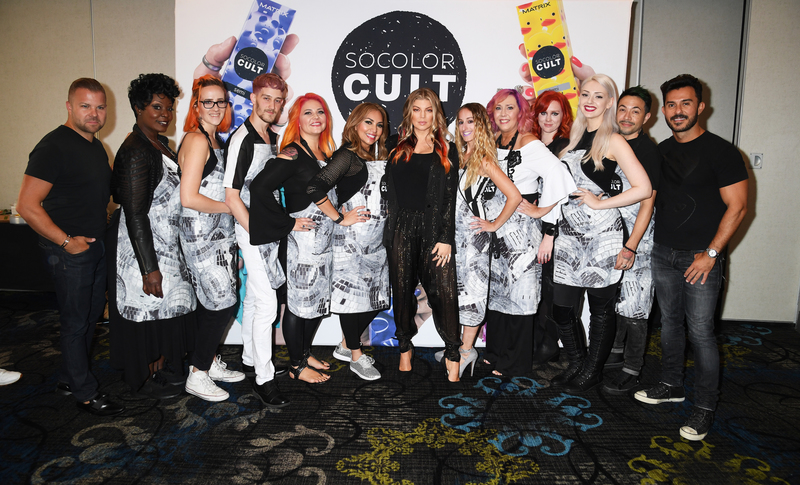 SOCOLOR CULT is the new vibrant line available in semi, demi and permanent finishes with a plethora of colors to pick and choose from! SOCOLOR Cult has made it possible to get the colors your clients want with customizable longevity. This line packs a punch with with nonstop vibrancy and the conditioning factor to match – leaving your creations with longer wear and lasting shine.
Keep reading to see exactly how they got Fergie's look!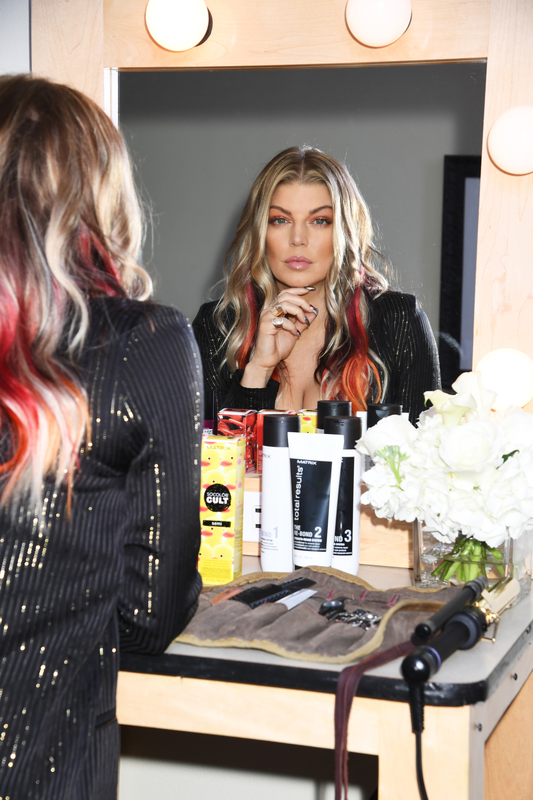 Get the Look:
Strengthen, revitalize and smooth hair with Matrix Total Results 3-step system: Matrix Total Results Re-Bond Shampoo, Matrix Total Results Re-Bond Pre-Conditioner and Matrix Total Results Re- Bond Conditioner 

Visit your favorite hairstylist and utilize Matrix SOCOLOR Cult for a vibrant look that is personalized for your own style *Fergie is seen wearing "Red Hot," "Orange Alert" and "Lucky Duck" shades 

Prep hair by using Matrix Style Link Volume Builder Mousse throughout the lengths of hair to 
maintain body and bounce 

Select a deep side part and blow dry with a medium-sized boar's hair round brush 

Set hair by spraying each section with Matrix Style Link Prep Heat Buffer Thermal Styling Spray and 
curl hair with a 1.5" curling iron 

Spray hair lightly, brush the hair out and into shape 

Use a small amount of Matrix Style Link Prep Smooth Setter Smoothing Cream around the face frame 

Spray the hair with Matrix Style Link Perfect Style Fixer Finishing Hairspray 

For an easy transitional second look – pull hair gently into a ponytail with hair pulled in front to 
frame the face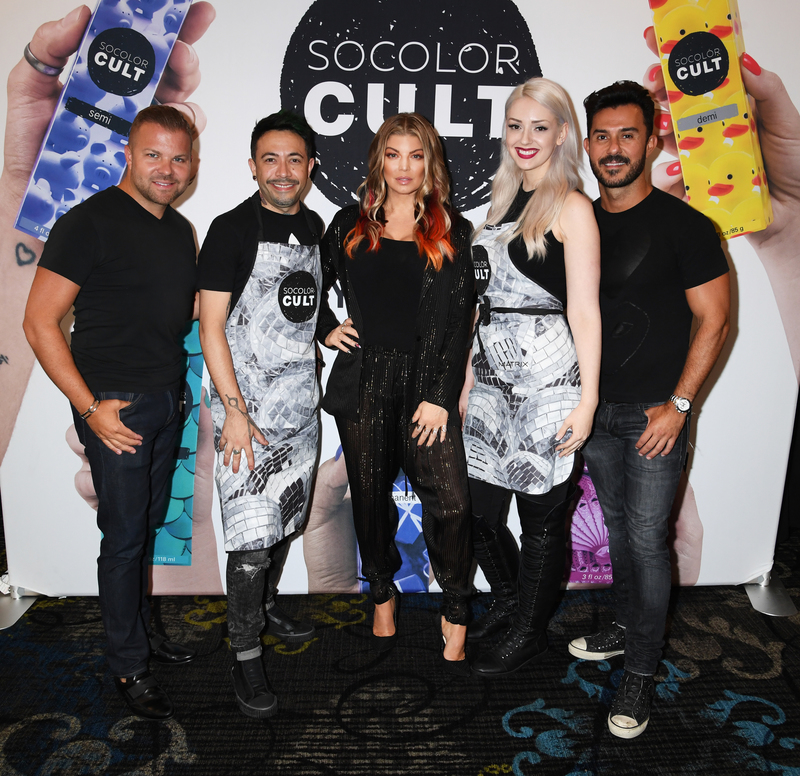 ---
Want to try on a new style this season? Check out these top hues and stay tuned for even more celebrity styles from Matrix!