If you've been following Janine Ker's work, you may have first noticed her with her amazing hair sculptures, hair tattoos, or carefully curated color. She transforms the human head into her very own canvas, creating one of a kind art that changes with each and every day. Read on to learn about her latest creation, her Floral Shaved Head.
---
How do you so intricately create these shapes/designs/colors?
I tend to approach hair like a fine art practice. So to me, sculpturally, it's about texture and its relation to color, or vice versa. Hair Dye is done in a painting approach, either free hand, or a "fill in the blanks" process. The hair color defines the placement of the composition. To me, the carving renders it. The carving is all about sorting the composition out for myself. It's my favorite part. I love the sculptural feeling of it, which is why haircutting, and not coloring, is my first love. I love to use my Wahl Detailer to carve. ColorTrak makes some awesome brushes that are rounded and pointed at the tip, which are similar to what a painter would use to create a painting.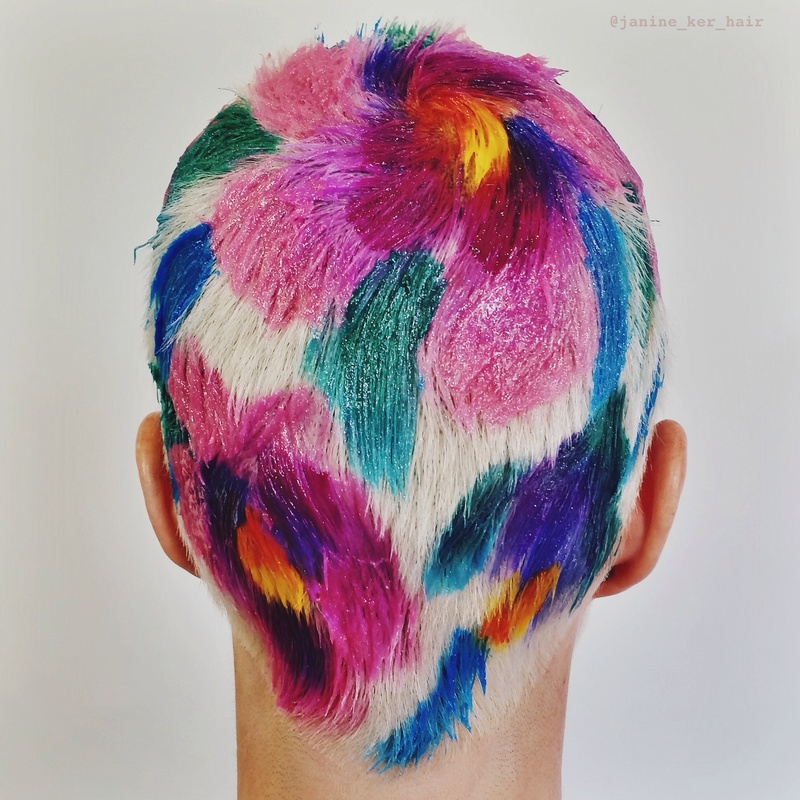 Before. Janine placed haircolor and then carved after.
What has been your inspiration in developing this style?
One of my biggest inspirations has been the return of hair tattoos (carving designs into short hairstyles), which were really popular when I was growing up in the 90s, mainly in the African American hair scene. Also, the return of bright hair color and the revival of the 90's Grunge movement has been a big inspiration for me. Instagram is a catalyst for trends and the sophistication of old techniques. To me, Rainbow Hair Carving is what happens when Grunge hair meets 90's Barber Shops.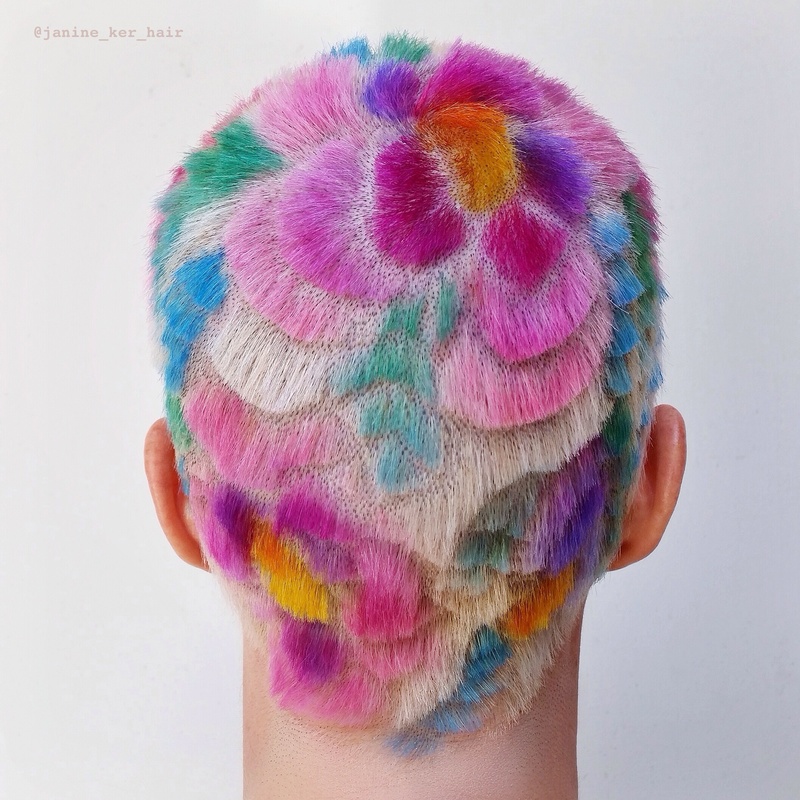 How has your style evolved over the past year or so?
I would say I am following my heart a lot more, when it comes to hair. I am arriving at my 5th year of being in the industry and have finally started to feel comfortable, which has allowed more room for exploration. I have realized that when I allow myself to be free, I make my best work. About a year ago, I started by trying out Hair Tattoos, sans color. Slowly, I began to incorporate bleaching and toning. I took it a step further by carving after I place the color down, in some cases.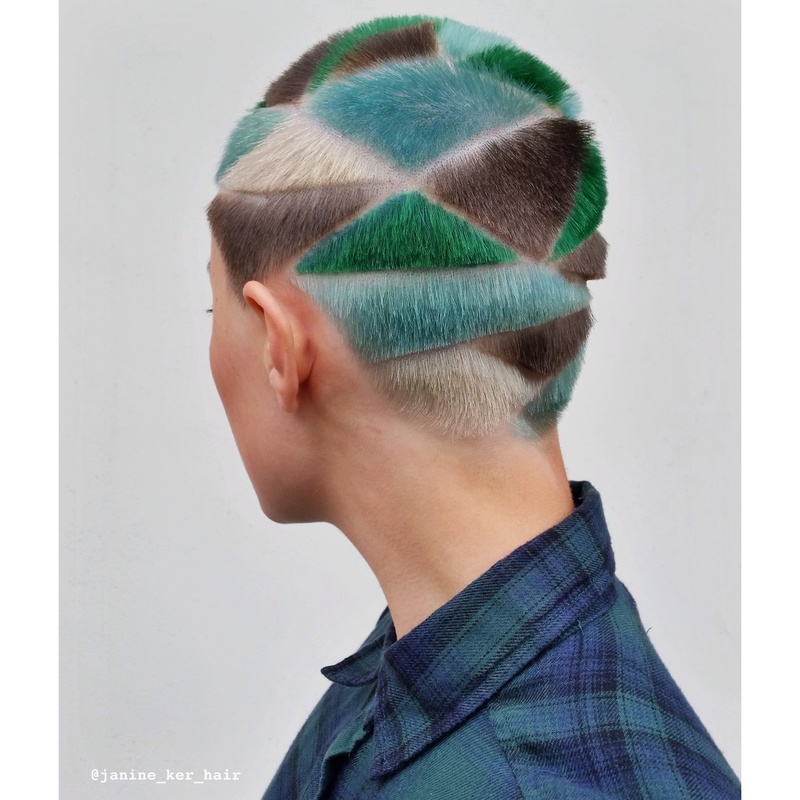 Why florals?
Haha, I ask myself that all the time. Sounds dumb, but I actually didn't realize that I tend to gravitate toward floral work, until not that long ago. I think there is something timeless about flowers adorning heads. It's been happening for hundreds, if not thousands of years. It just seems... natural. :)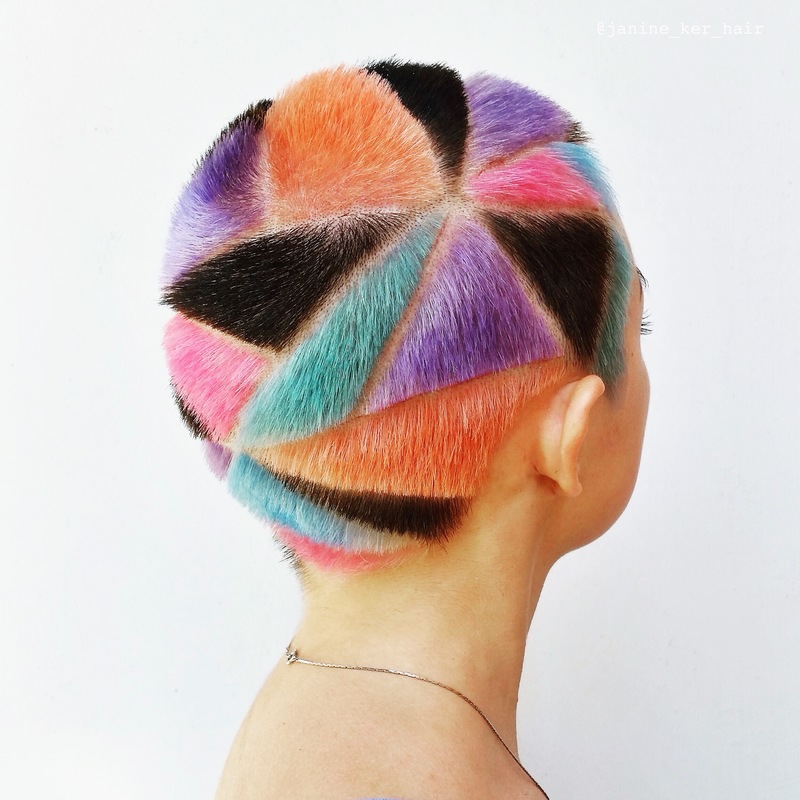 What designs do we have to look forward to?
Ooooh, good question. Hmmm... I am not as focused on trying new designs, as I am pushing a technique itself until I get tired of it. So I would have to say... stay tuned!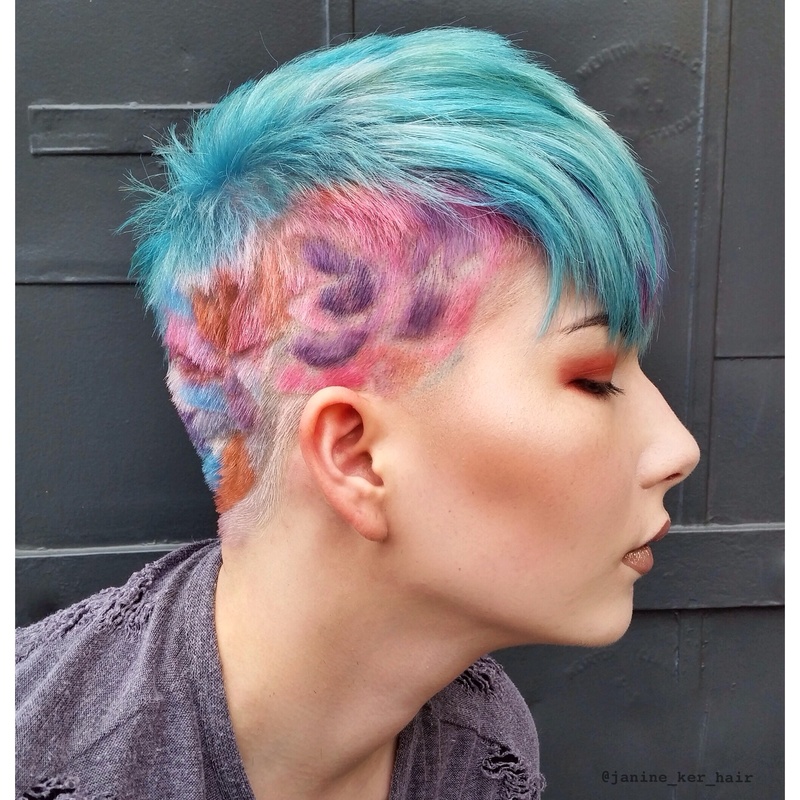 How do you use photography to accurately capture your art? (any tips on lighting, tools, camera etc.)
The photography is the climax of my process. It is the way I officially finish my project, by creating a keepsake of my transient art, for myself. That's why taking the time to capture it, is so important to me. Some of my tips are: invest in a good camera or a phone that has one, play around with the positions of the head of your subject, find a background that does not fight with your work for attention, and as for lighting, my favorite is natural light on a bright day, found in shade!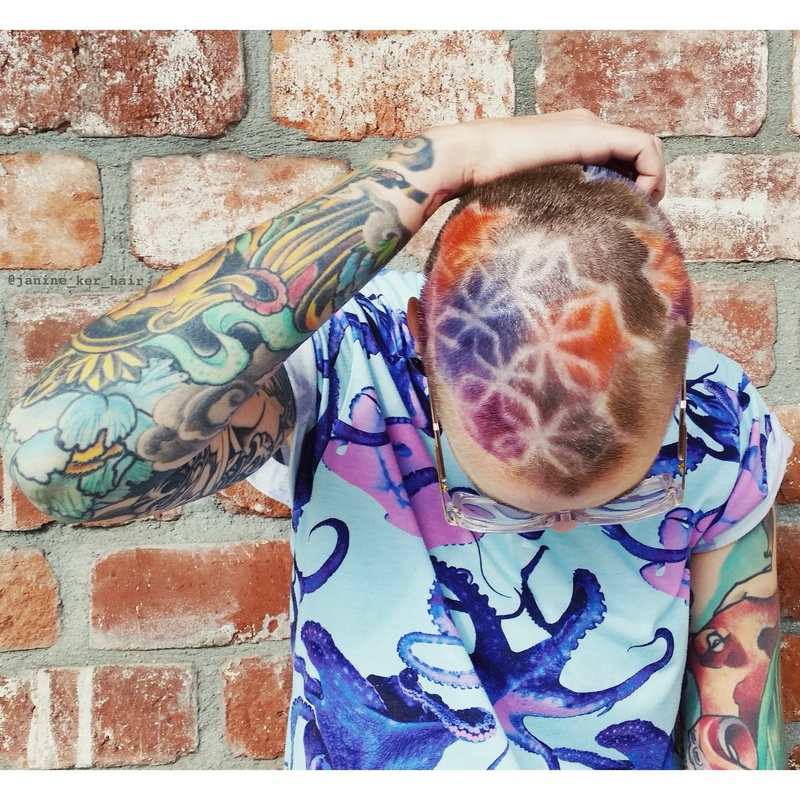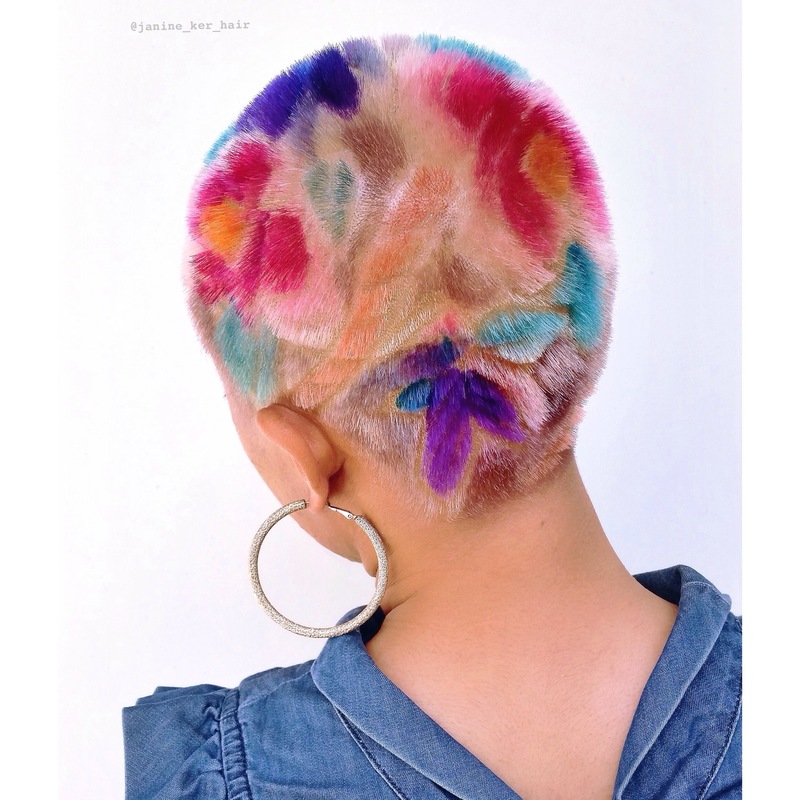 ---
Stalk Janine Ker Hair Artistry on Bangstyle to see even more of her beautiful work and follow her on Instagram @Janine_ker_hair.