As hairdressers, we spend countless hours standing, using our hands and straining our bodies. It is increasingly important to take care of those bodies, because it is what gives us long, successful careers. As an extension of our creativity – our hands can bring inspiration to life with a simple snip, stroke or bend of the wrist. In recent years, there has been a real focus on self-care. And, within the industry a focus on giving stylists the tools they need not only to create beautiful work but safeguard their careers as well.
Designed for professionals by professionals, Sam Villa Professional aims to put the power back into the stylist's hands with lightweight tools and ergonomic design. Take a deeper look at our tools and how each of them will help extend the life of your career.
Shears
If you remember the first time you picked up a pair of shears and started practicing your technique, you probably recall how tired your hands became. Over time, muscles get strengthened or you might just get used to the discomfort. But, what if there was a better way? What if your shears were designed to ease that discomfort?
Handle and ring variations can impact not only how your fingers are placed but the ways in which your wrist, elbow, and shoulder are affected. Check out this amazing graphic detailing just this!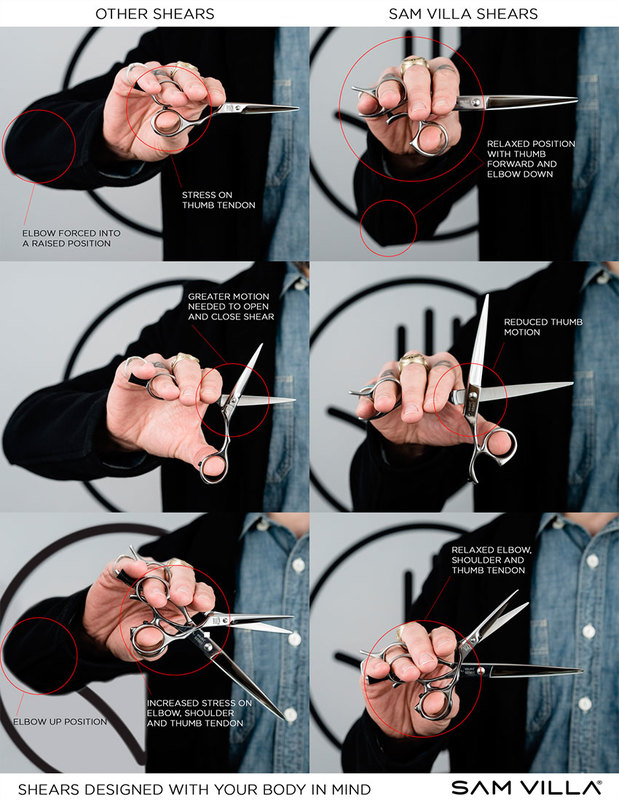 When it comes to picking a shear there are a plethora of options:
Opposing grip: Thumb and ring finger are symmetrical and can be great to use with blending shears when a reversible action is required.
Signature Series InvisiBlend Shear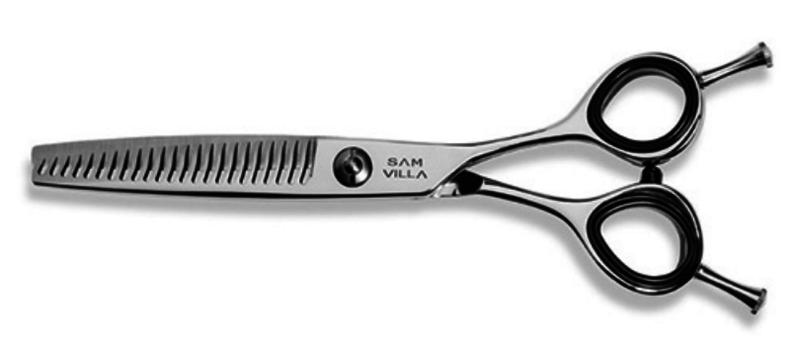 Offset grip: With a slight offset, the thumb is easier to keep in place as the ring finger closes the grip.

Crane handle: With a handle that angles downward as shears close, this configuration allows you to keep your elbow relatively low while performing cuts.
Signature Series Wet Cutting Shear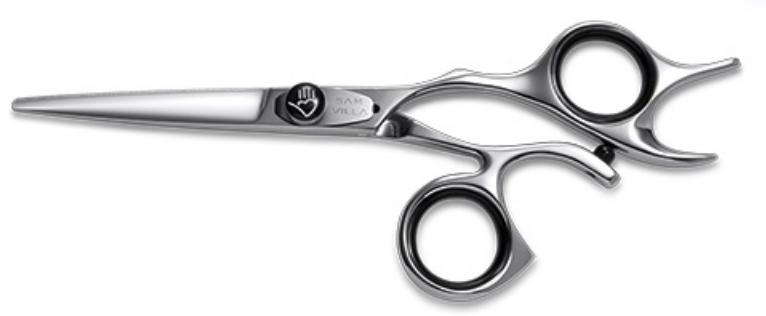 Forward set thumb: Also known as the extended crane, the thumb position is much shorter and allows less strain on your hand in neutral positions.
Artist Series 6" Slide Cutting Shear

Swivel shears: With a thumb ring that moves, it allows the stylist to keep their elbow at the lowest position throughout the entire haircut.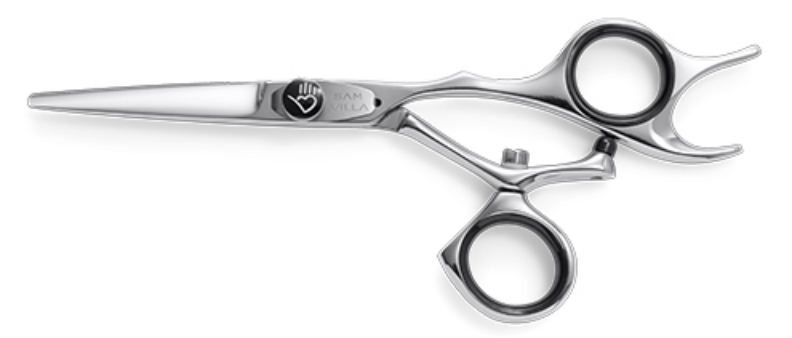 No matter what your grip of choice, getting a new pair of shears always requires a minimal amount of relearning. It is important to practice as much as possible to increase efficiency and comfort behind the chair!
Blow dryer
Nothing looks better than a polished blow dry and nothing leaves you more exhausted than a heavy, clunky blow drier. Made with the stylist in mind, the Sam Villa Professional Ionic Blow Dryer weights less than 1 lb! It is unbelievably lightweight and supremely quiet. With ceramic and tourmaline ion, getting smooth results have never been easier. Created with a curved comfort grip handle, hands will be placed in an ergonomically correct position for all-day comfort and reduction in muscle strain.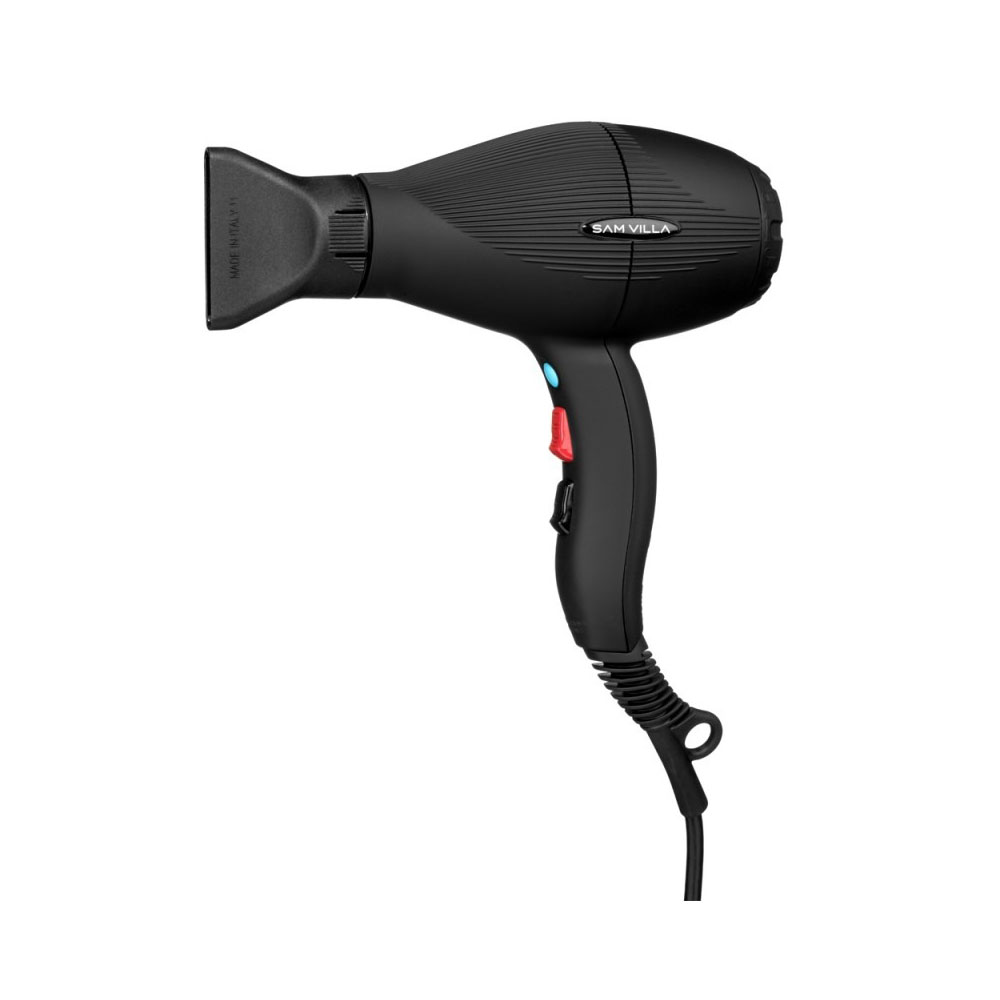 Brushes
With a combination of nylon and boar bristles, the Sam Villa Professional Signature Series Thermal Styling Brushes include both ionic and ceramic brush benefits. You will be able to dry hair quicker and with perfectly polished results. With a soft touch handle, ergonomic design and the ability to dry hair in a timely manner, this brush will cut down on fatigue while increasing revenue behind the chair.
Signature Series Thermal Styling Brushes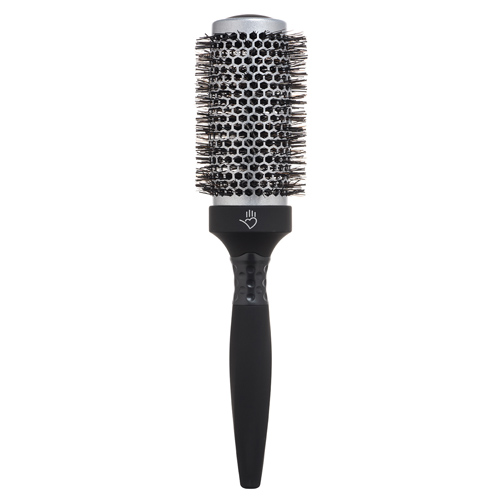 ---
For FREE education, special promotions and weekly inspiration and online workshops, be sure to sign up HERE!
Looking for even more hair care and styling tricks, be sure to stalk Sam Villa Professional on Bangstyle and check out all of his tools in the Bangstyle Store!